Ah, the anniversary box.  This is what got me into this whole subscription box thing – a fateful email that I received telling me that if I subscribed for a year, I'd get free shipping on the boxes AND a bonus 13th special edition box.
blissmobox is just under $25 per month with shipping (or as discounted as just under $120 for 6 months – as you can see, they used to offer an annual subscription but that is gone) and comes with eco-friendly products in themes like beauty, snacks, home, pets, and more. Each month you choose from two or three themes, or skip if none of them appeal to you. They do not offer a referral program.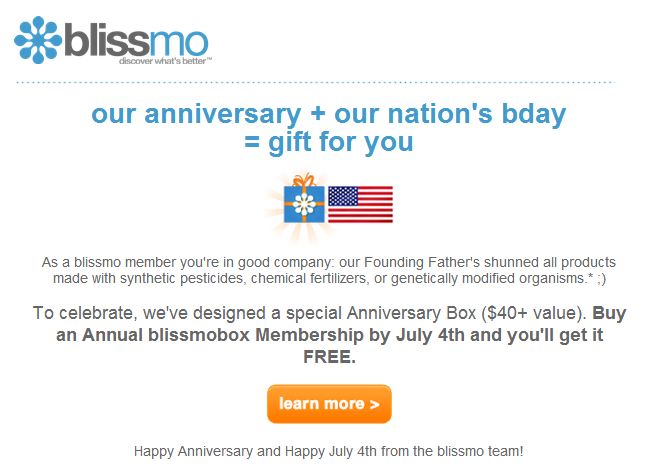 I just couldn't resist so I decided to sign up for a subscription.  Here's what ultimately came in that anniversary box: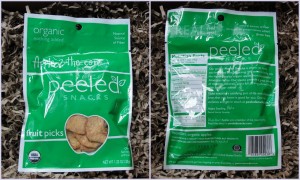 Peeled Snacks gently dried fruit, Apple-2-the-core – I'm not usually a huge fan of apples, but I ate these up pretty fast!  I love that they're just apples, plain and simple.  They're slightly sweet and so light that they're really the perfect snack when you want a little something but don't want too much sugar.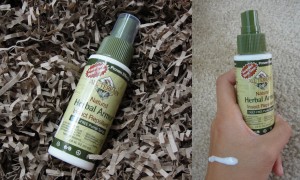 All Terrain insect repellent, Herbal Armor spray – As you can see, it comes out a rich milky white, but rubs on clear.  There's a strong herbal, almost medicinal scent that's sure to keep bugs away.  Maybe I just haven't used it enough to loosen up the nozzle, but it always comes out more liquidy than misty for me.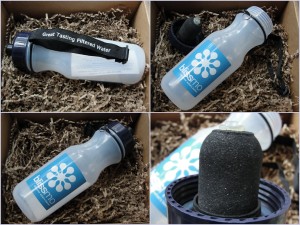 Bayes water filtration bottle, blissmo branded – This is a fun water bottle with filter built into the cap.  The nice thing is when you're on the go, you just put tap water in and by the time it reaches your lips, the water has been filtered for you.  That way you can bring an empty bottle wherever you go and just get water from any restroom sink.  Or if you're particularly impatient, you don't have to wait and watch as the water trickles through your normal filter – just start gulping!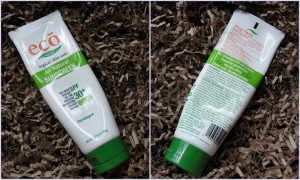 eco logical skin care sunscreen, for body – I didn't realize it at first, but this product was actually on my "to try someday" list after I learned about it through Daily Grommet.  I'm looking forward to using it on my day out or vacation since I don't really get much sun otherwise.  I haven't opened it yet since I want to preserve it until I'm ready to use it, but I'd imagine its consistency to be something like toothpaste.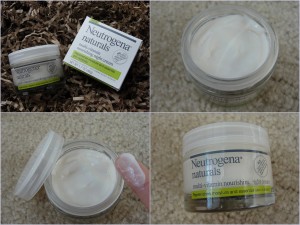 Neutrogena Naturals skincare, multi-vitamin nourishing night cream – I've been using this every night after I shower.  It's definitely a thick, creamy face cream that hydrates my skin.  I also love the light, slightly sweet smell it has, which is soothing and relaxing.  I had no idea that Neutrogena had a new line of natural products, so it was cool to be introduced to that and hopefully they'll expand the line to take over the original products eventually.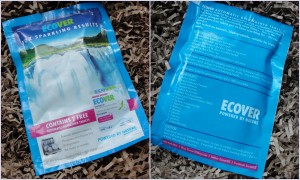 ecover natural cleaning products, automatic dishwasher tablets – I don't actually use the dishwasher to wash dishes, so I'm still trying to figure out what to do with these samples.  I guess I could use the dishwasher just to try them out, but I'm not sure I even know how to operate the thing.  Maybe I'll just try dissolving them into the water I use to wash the dishes.
Overall this was a random box with no real theme, but it provided a nice introduction to more eco-friendly products in many categories.
« Prev:Butting heads
Swerving madness:Next »