Still catching up on my Blissmoboxes (only 3 more after this I think). I got this box back in early April – it was offered as a spring special and since I missed it the first time I decided to snag it on sale.
blissmobox is just under $25 per month with shipping (or as discounted as just under $120 for 6 months) and comes with eco-friendly products in themes like beauty, snacks, home, pets, and more. Each month you choose from two or three themes, or skip if none of them appeal to you. They do not offer a referral program.
This spring sale caught my attention with the first two choices, but since I already had half of the beauty bundle II option I went for the body bliss. I wanted to try the Own brand and getting that Pangea Mask is a great deal!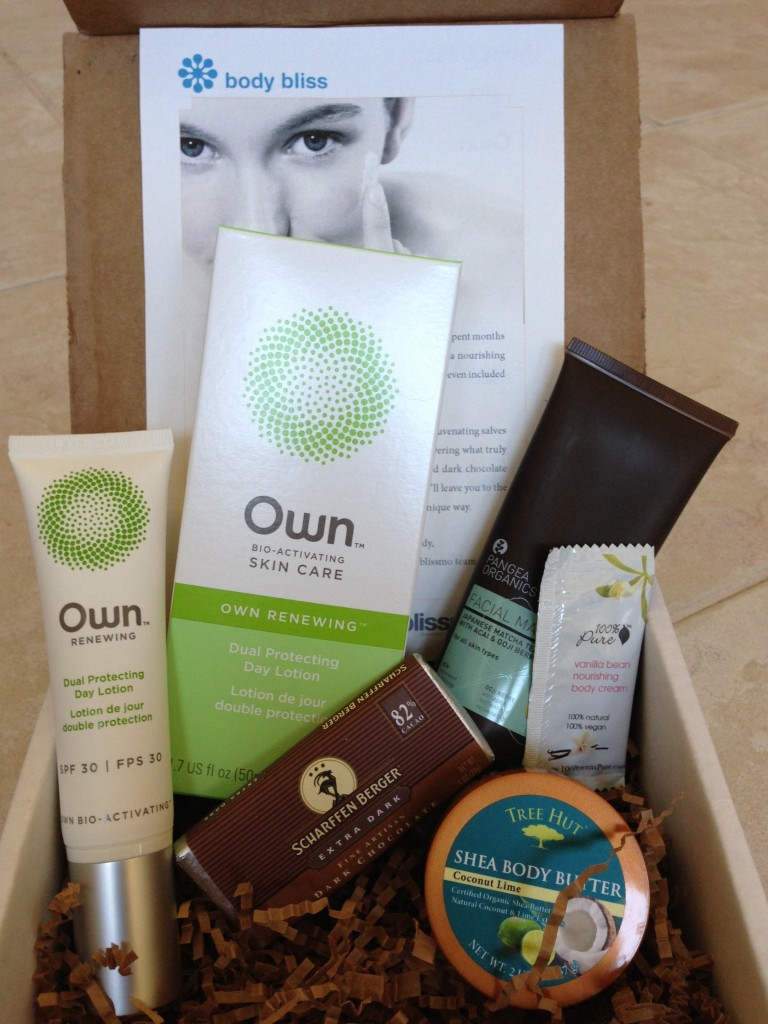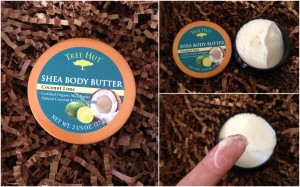 Tree Hut, Coconut Lime shea body butter – This turned out to be my absolute favorite item from this box. It also ranks pretty high among all products from all boxes I've gotten. I was surprised since I'm not usually a coconut person, but the combo of that with lime is an amazing scent I really enjoy. I also love the texture, which is firm and somewhat elastic. You barely need any of this to get a lot of results and it applies so well. I plan on trying many of the other scents they have.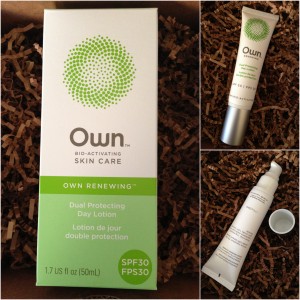 Own Skin Care, Dual Protecting Day Lotion with SPF 30 – I'm still saving this one to use when I'm low on my current face lotions. It's a brand I've wanted to try so I'm really glad I got it and I wonder how effective the bio-activating formula is. They've got a cool concept. I wonder what's going on with their site though – it's down for me and I can't tell if it's temporary or if they shut down?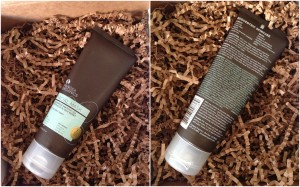 Pangea Organics, Japanese Matcha Tea with Acai & Goji Berry Facial Mask – I got a sample of this in another box, so I decided to trade this for some other products. It's a wonderfully large size that would last for a long time. This is another brand I'm interested in so I definitely love getting their products, especially since they're a bit pricey for me. Yay for saving on the retail cost of this item!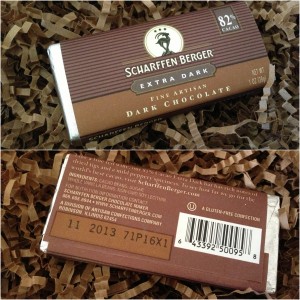 Scharffen Berger, Extra Dark Chocolate bar – This is a nice dark chocolate bar that isn't crazy bitter. It's got a smooth texture and I found this size to be super cute. Who needs a giant bar at one time anyway? I think I've seen these in Whole Foods but I haven't bought any yet. At 82% cacao, it's their highest concentration of cacao so if you're into something less strong, you can opt for many other options.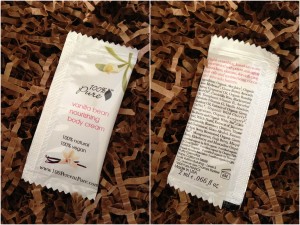 100% Pure, vanilla bean nourishing body cream – I have a bunch of these packets that I've yet to use. The name is simple and the branding makes me feel like it's a green product. The small packets are great for throwing in a bag for use when you're out and about. I can see this being enough for my full body or many uses for my hands and arms.
What do you think of this selection? Have you tried any of these products? What's your favorite?

« Prev:365great Day 209: new
365great Day 210: face masks:Next »