Another belated review, but Blissmo sometimes offers old boxes up so hopefully this will come in useful! The options were Pantry Picks, Fair Trade Favorites II, or Skin 'n' Hair Care (which I had gotten in a previous month).
blissmobox is just under $25 per month with shipping (or as discounted as just under $120 for 6 months) and comes with eco-friendly products in themes like beauty, snacks, home, pets, and more. Each month you choose from two or three themes, or skip if none of them appeal to you. They do not offer a referral program.
This was my September 2012 box and I chose the Fair Trade Favorites option since their original Fair Trade box seemed to have been well-received, plus I totally wanted to discover more Fair Trade products!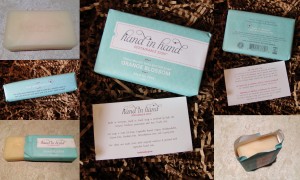 Hand in Hand shea butter soap, Orange Blossom – I thought this was totally adorable and amazing! The packaging is really nice and I'd never heard of shea butter soap before, so that was intriguing. These are made in Vermont from vegetable-based ingredients – they're biodegradable and cruelty-free! This is one of those brands that gives a product each time one is sold (like Tom's shoes or other similar buy a soap give a soap brands). The orange blossom scent sounded amazing, but I found that it was too light for my liking. It almost felt like a scentless soap, so this is being used in the kitchen since I like fresher smells when washing my hands there.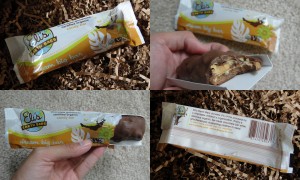 Eli's Earth bars, Dream Big – This lovely bar was just fasntastic. Yummy, yummy! I gobbled it right up and wanted more, which is funny because I'm not really a fan of peanuts or peanut butter. Yet, the way they made this was very tasty without being overly "peanuty" so it's an excellent treat to have in lieu of Snickers/Milky Way/Mars Bars sort of junk food. Plus, they support children in need and who doesn't want to help children?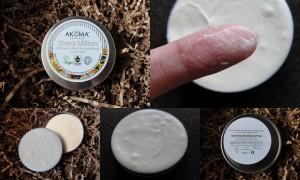 Akoma Skincare raw shea butter, Shea Million – I was pretty excited when I saw this. I hear shea butter and I think all kinds of wonderful things. However, since this is a raw shea butter with no scent, I got to really smell shea and I found I don't really like it. I love how it melts with your body heat, which is pretty fun. I'm saving this to either gift to someone or use for when my hands need some extra loving.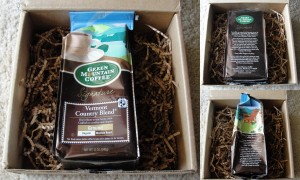 Green Mountain Coffee grinds, Signature Vermont Country Blend – I personally do not drink coffee, but I was still glad to see this because my future brother-in-law is pretty obsessed and I knew he could appreciate a nice blend. I gave it to him for his birthday and heard back not long after that it was very tasty! If his discerning taste buds give the stamp of approval, I'm sure most coffee-lovers out there would enjoy it too.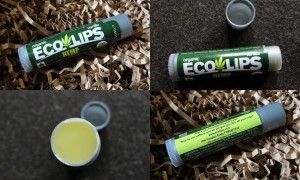 EcoLips Organic Hemp lip balm, Vanilla – I've gotta say, I'm not sure how I feel about hemp. In middle school it was like a buzz word for drugs or something, but then by college I saw getting those hemp bracelets without qualms. Why is there a bit of a negative connotation around that word? I mean hemp itself isn't anything bad, right? I was a little hesitant to try this since I didn't want to numb my lips or something (no idea why I would think that). It's really just like any other lip balm though, with a nice sweet vanilla scent and it glides on quite well.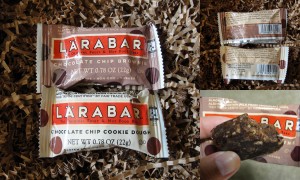 LÄRABAR fruit & nut bar, Chocolate Chip Brownie & Chocolate Chip Cookie Dough – Oh my, these are dense! I thought the small size would not be enough, but just one piece and I was feeling full. They sure to pack it in there! Both flavors were quite good and if I worked out, I'd totally be stocking up on these to eat after a workout. For now my life is too sedentary to need a "power bar" sort of thing like this.
If you'd like more info on these brands, you can click below to enlarge the photo and read more.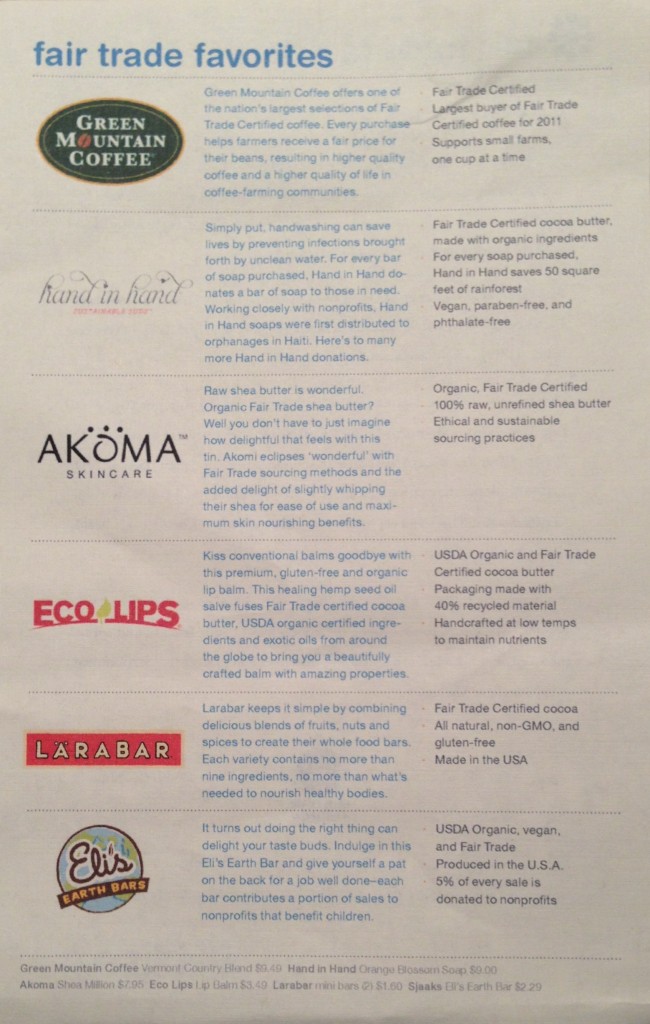 « Prev:365great Day 35: LUSH
365great Day 36: plasma balls:Next »