Ok, so I've been holding off on reviewing this box because I couldn't find pictures for it… and then a few weeks ago I realized I don't remember receiving it at all. Oy! It just so happened at around this time I had gotten two other blissmoboxes and then I lost track of how many I was supposed to receive. Then I went home, where I had this box sent and I had a bunch of mail to go through and somehow this one fell through the cracks. Luckily, my mom was able to hunt it down for me! So here we go…
blissmobox is just under $25 per month with shipping (or as discounted as just under $120 for 6 months) and comes with eco-friendly products in themes like beauty, snacks, home, pets, and more. Each month you choose from two or three themes, or skip if none of them appeal to you. They do not offer a referral program.
This was the February box and I chose the Skin Essentials one because I was really in the mood for some pampering skincare products. I started to move away from the food selections once I really got into trying all types of cleansers and washes and creams and lotions.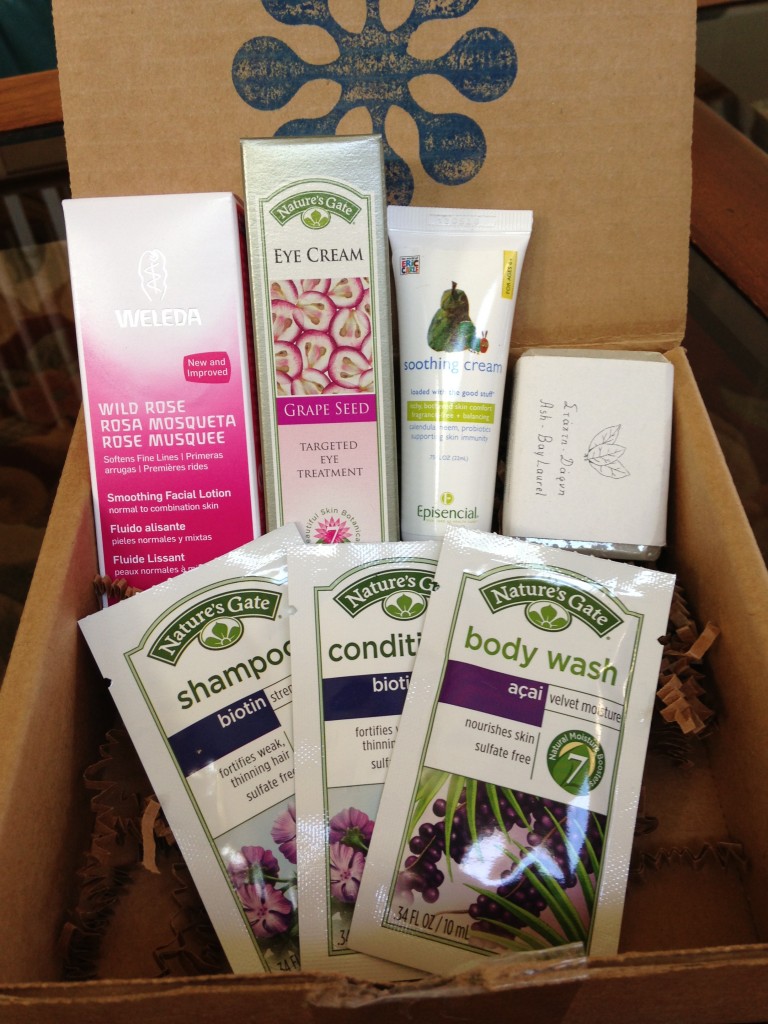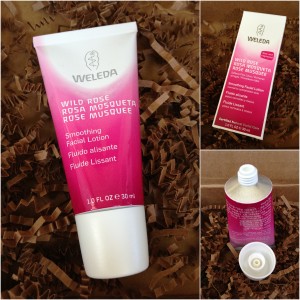 Weleda, Wild Rose Smoothing Facial Lotion – I'm so happy I got this! I have been wishing for some Weleda to try out. I saw a really cool sample pack they sell at Whole Foods and ever since I've been curious about this brand. This all-natural product has no synthetic preservatives, fragrances, or chemicals. I can definitely feel good about putting this on my face. I'm not a huge fan of rose-scented skincare, but I do like how this feels so I'm going to have to try out their other products. It absorbs really well and is really refreshing to apply. This particular one helps target fine lines, but I don't have that issue yet so I think their Iris Hydrating Facial Lotion might be a better fit for me.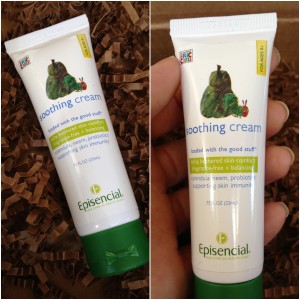 Episencial, Soothing Cream – This is perfect for me and all my skin issues lately even though it appears to be a baby-focused brand. I'm going to try this on my burn that still itches a bit at times. I love how gentle it is so you can use it on babies too (lol it actually says for ages 0-150!). Seems like a great thing for diaper rash and other such conditions. It's even got probiotics, which I've never seen in a cream before. I don't want to open it just yet since I have a few other products for similar uses, but I'm looking forward to testing it. With calendula, I'm sure that it will be plenty effective for healing and soothing. It's vegan, phthatlate-free, petrochemical-free, paraben-free, gluten-free, and cruelty-free.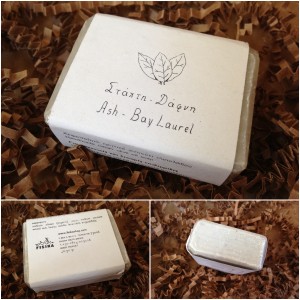 Fisika, Ash-Bay Laurel soap – This looks so fascinating, with its unique gray shade and ingredients like ash and laurel. Those aren't ones I commonly see and I really look forward to sampling this soap. It will help exfoliate your skin so it's perfect for rough patches. The ash softens water, the laurel essential oil fights premature aging, and the lavender is antiseptic. Seems like this is great for cleaning not just your body! It's also paraben-, petrochemical-, and phthalate-free.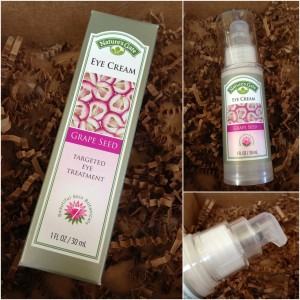 Nature's Gate, Grape Seed Eye Cream – I'll be saving this for future use as well, though I did try a little bit. Feels great and I couldn't smell anything so it should be good for those sensitive to fragrances. I really like the packaging – it just feels good to use. It has amazing ingredients like white tea, olive, aloe, argan, flaxseed, blackberry, and of course grape seed oil. It's free of parabens, phthalates, sulfates, fragrances (ah I was right about that!), PEDs, petrolatum, and animal byproducts.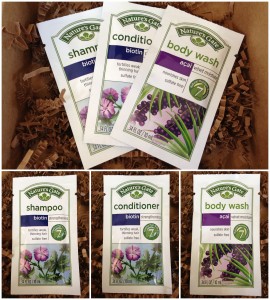 Nature's Gate, Biotin Strengthening Shampoo + Biotin Strengthening Conditioner + Velvet Moisture Açai Body Wash samples – These are some nice samples. I'm not going to use them just yet since they'd be perfect on the road and I currently have a ton of shampoo, conditioner, and body wash to use up. They're all sulfate free, which is a big thing these days. In addition, they are free of parabens, phthalates, and cruelty (among other things). What they do have is a whole lot of oils that are great for your hair and skin and a bunch of vitamins for boosting the health of your hair and skin. I'm still a huge fan of solid shampoo, conditioner, and soap, so I'll just use these up but probably won't buy them.
I liked this box a lot since I get to try plenty of cool brands that I'd be interested in learning more about and it covers all your skin needs, ranging from body to face. The products cover a wide range of skin needs as well, with everything from new skin to aging skin. What do you think about this box?
If you'd like more info on these brands, you can click below to enlarge the photo and read more.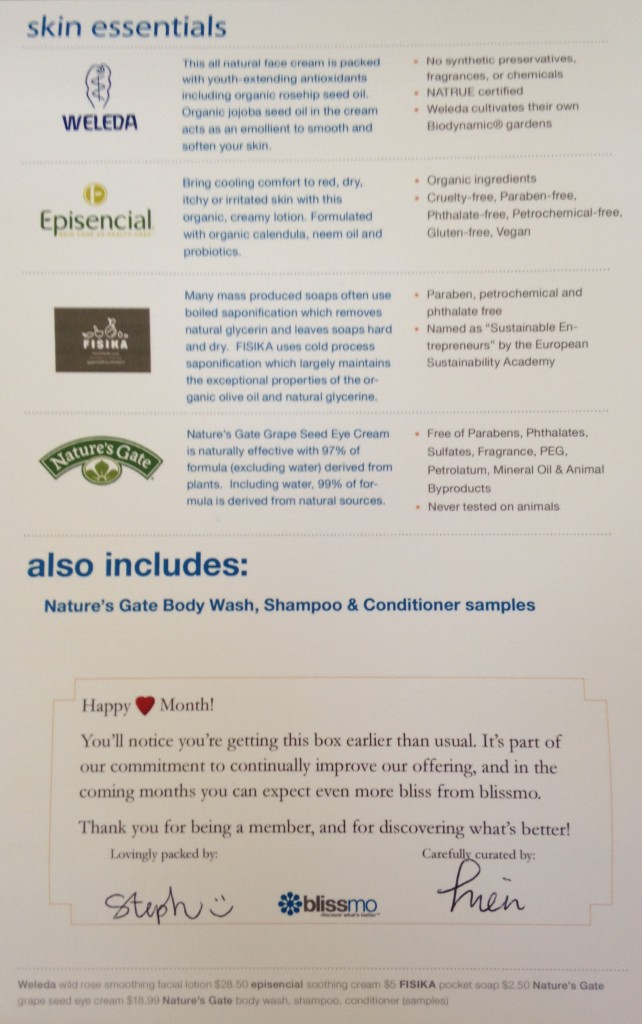 « Prev:365great Day 160: home
365great Day 161: AcuHoop:Next »