Back when I first got Missy and Molly from the shelter, I also added Rupert to the family and eventually deemed him Missy's boyfriend because she loves to massage him so much. A few weeks ago, Panda and I were at Costco (check out their cute video) when we came across what can only be described as Rupert's uncle. Or granddad.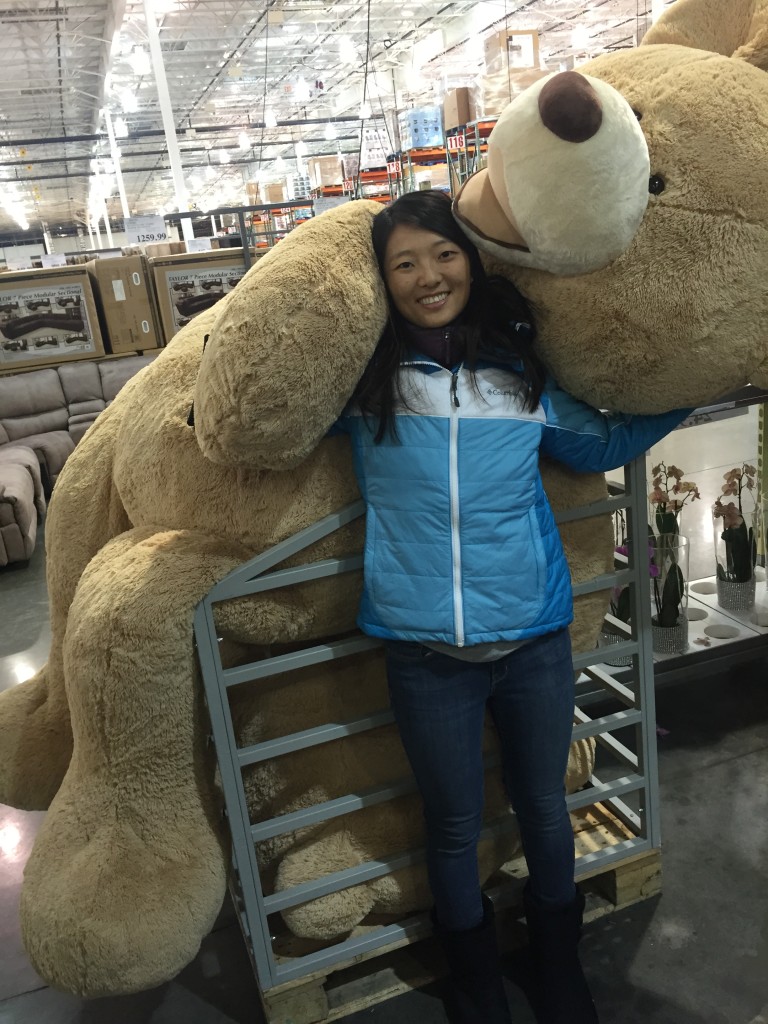 This guy is impressive. He is absolutely MASSIVE at 93″ tall and who knows how many pounds. I could barely lift up the top half that I'm holding here. There's no way I could have dragged him out of the bin without assistance. You could potentially use him as a backup mattress if you ran out of guest beds. I mean, I had an easier time dragging my LoveSac around. Poor Rupert looks measly at just 53″ tall (feel free to send him condolences if you'd like). Check out how his cousin of identical size, Gogobear, compares to us human folk.
As you might suspect, the price tag on this giant teddy is hefty too, at just under $180. But gosh, think of the awesome things you could do with this guy, including some pretty awesome photo shoots. Costco has sold out of their first batch, but promised more to come this spring. In the mean time, get your fix on the Facebook page for this guy! You bet I've liked it.

Since I have Rupert though, I won't be getting one of these