Alright, it's time to continue this game of catch-up and go through the treats that came in the Yuzen box for October.  🙂
Yuzen is $26 per month and comes with around 5 or 6 eco-friendly beauty, skincare, food/snacks, and home products. Boxes are sent monthly with no option to skip. Sometimes there's a waitlist to get the subscription. They do not offer a referral program.
*Disclosure: As a super fan, I was invited to be the Yuzen Ambassador to help them spread the word about their brand. Starting with this box, I began to receive them for free. I was not compensated otherwise and all opinions are my own, irregardless of my relation to Yuzen. I just happen to think they're awesome (as does everyone else I've heard from). 🙂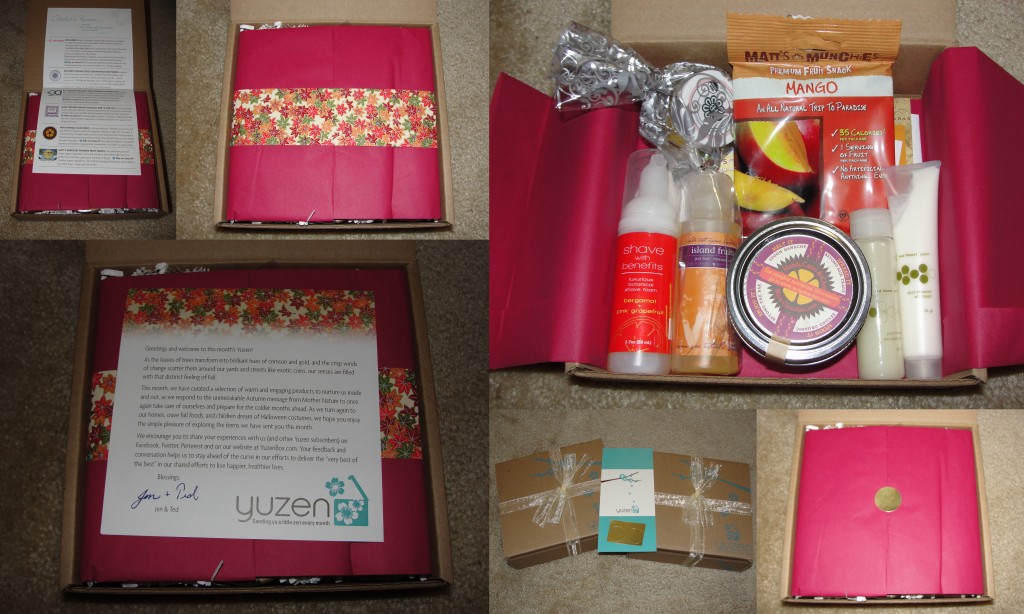 Click on the pictures for the full sizes so you can enjoy all the details of each product!  You can even zoom in to read all the messaging.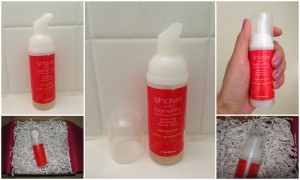 Eco-Armour Shave with Benefits – Bergamot & Pink Grapefruit Luxurious Botanical Shave Foam: There are a lot of things I love about this product! It smells great and feels so smooth on your skin. It works really well and makes shaving such a breeze! Plus, it's got an awesome foaming dispenser (and I love a foaming product), which also means that you can bring it with you on the plane! And did you know that you can actually put it on your razor blades to extend their life?! HOW AWESOME!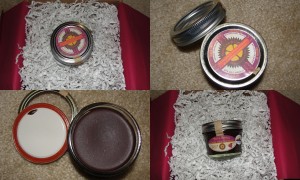 Nova Monda Cacao & Chocolate – Cacao Indio Jar Chocolate: Chocolate in a jar? Wow, the possibilities! You can eat it straight up, melt it to use as ganache or fondue or even pour over ice cream for a fantastically yummy shell. This is such a fun way to present chocolate for consumption. Definitely gets your creativity going and encourages new ways of enjoying a classic treat. Plus, it's all ethically sourced so you can really enjoy this treat guilt-free.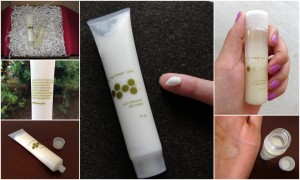 red flower – plum blossom silk cream & yuzu mimosa sea algae wash: These products feel really luxurious. The lotion truly is silky and rubs on so well. It's got a sweet, flowery scent that is lovely. The body wash is pretty silky too and it has a nice mildly citrusy smell. I really love the use of various botanical elements to create these products!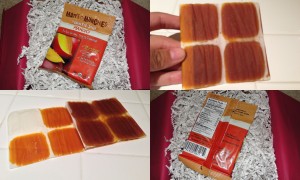 Matt's Munchies – Mango Premium Fruit Snack: Ok, I actually don't eat mangoes, so I did not try this snack, but my mom gobbled it right up so that's got to be a good sign! And hey, even my cat gave it a sniff of approval… 😉 I was expecting more of a dried mango snack, so it was interesting opening the package to find cute little fruit leather squares. Definitely a nice treat to bring along anywhere and you don't have to worry about getting your hands messy trying to rip off a piece.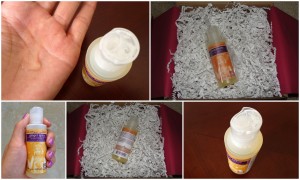 JAMU Spa Organics – Island Fruits Massage, Body & Hair Oil: I've discovered a love for massage oils. I don't think I ever used a massage oil before this, but the hydrating feeling in the dry winter weather was just amazing. I loved the subtle sweet scent of the oil, which wafted up here and there when applying. The one thing is that the bottle starts to get a little oily on the outside after awhile, you should be careful where you put it (and wipe it down after use).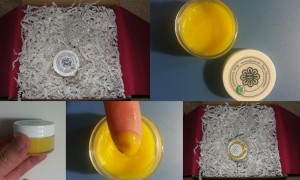 HollyBeth Organics Luxury Skincare – Rose Geranium Face Moisturizer: This is the thickest face moisturizer I've ever used. Kind of waxy, almost. It felt weird at first putting something so dense on my face, but it hydrated well and kept my skin from drying out. Excellent for colder months, but I'd switch to a lighter cream for the summer months.