Here comes round two of empties, with five more items that I've completely used up (and what I thought of each product). It just happens that most of these came from Yuzen boxes, which might be saying something about how much I love the stuff I get from that subscription box.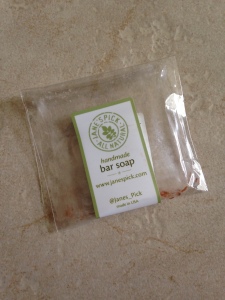 Jane's Pick all natural handmade bar soap sample in Kind
I received this sample from a Beauty Box 5 and since I liked the sweet orange scent, I started using it pretty quickly. I went through it in about a week and kept using it, even as the orange part was separating from the black part. I loved the super foamy formula of it and how it didn't leave my skin feeling squeaky and dry afterwards. I would definitely consider getting this for future soap needs, if I ever make it through the tons of soap I already have.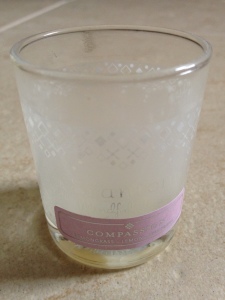 Sranrom candle in Compassion
This lovely candle came in the spring Yuzen box and it wasn't long before I'd burned through the whole thing. The scent is very calming and relaxing, with lemongrass and other refreshing yet soothing scents. It makes me think of a spa experience in Thailand and it's great for when I want to chill out in a bath. It burns really well and doesn't create black smoke, plus the container has such a lovely pattern! I'd definitely try their other scents too, like Contentment and Consideration.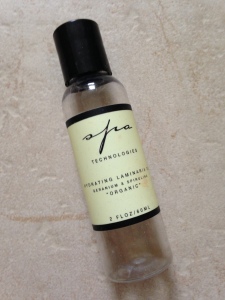 Spa Technologies Hydrating Laminaria Oil

I finished this ages ago and it was my first foray into body oils for lotioning purposes. I had never really tried it before, but this one got me hooked. Now for the wintertime, I definitely look to body butters and oils to help keep my skin from drying out. This came in a Yuzen box nearly two years ago! Hard to believe. I loved the subtle scent of this and how non-greasy it is. As with other products, I have a supply of other brands I need to try, so looking to replace this will take a back-burner until I'm low in stock.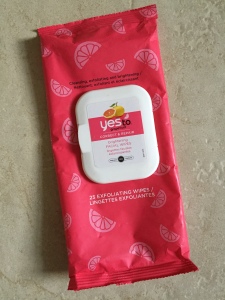 Yes To Grapefruit Correct & Repair Brightening Facial Wipes
I bought this one during a sale CVS was having for Yes To products. I'd wanted to try their wipes for ages, so I got this and another pack (which I'm nearly done with, so I'm sure they'll make an empties post appearance too). I enjoyed the extra moistness of these wipes, which sort of foamed when I used them for all the juicy product they had in there. I always felt like I'd washed my face after one of these, so it was perfect to use at the end of the day when I'm cleansing my face and then applying the serums and lotions for the night. I think it's a bit acidic, so I always felt like it was good for helping with any bacteria on my face.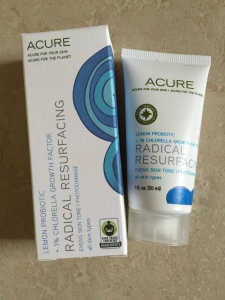 Acure Radical Resurfacing Facial Treatment

This also came in the spring Yuzen box with the Sranrom candle. It quickly became my go-to cream/lotion after cleansing my face. It's so light and refreshing, yet I feel like it's helping with my skin texture, hydration, and acne. It smells wonderful too, which always helps. I like the citrusy, tangy type scents. I'm already well into my second one of these and I love it. I almost always find myself reaching for it.
Have you tried any of these items? What did you think? And what empties do you have to share?
« Prev:The death of email
Black Friday (on Thanksgiving) for a First-Timer:Next »