To round off the year, Escape Monthly offered their very first international theme of Italy!
Escape Monthly is just under $40 per box (with code for 20% off your subscription – see end of post) and comes with a variety of food, home, skincare items themed around a city. Each box comes with a Moon Handbooks guide for that region. Boxes are sent monthly with no option to skip. They offer a lovely recurring referral commission program.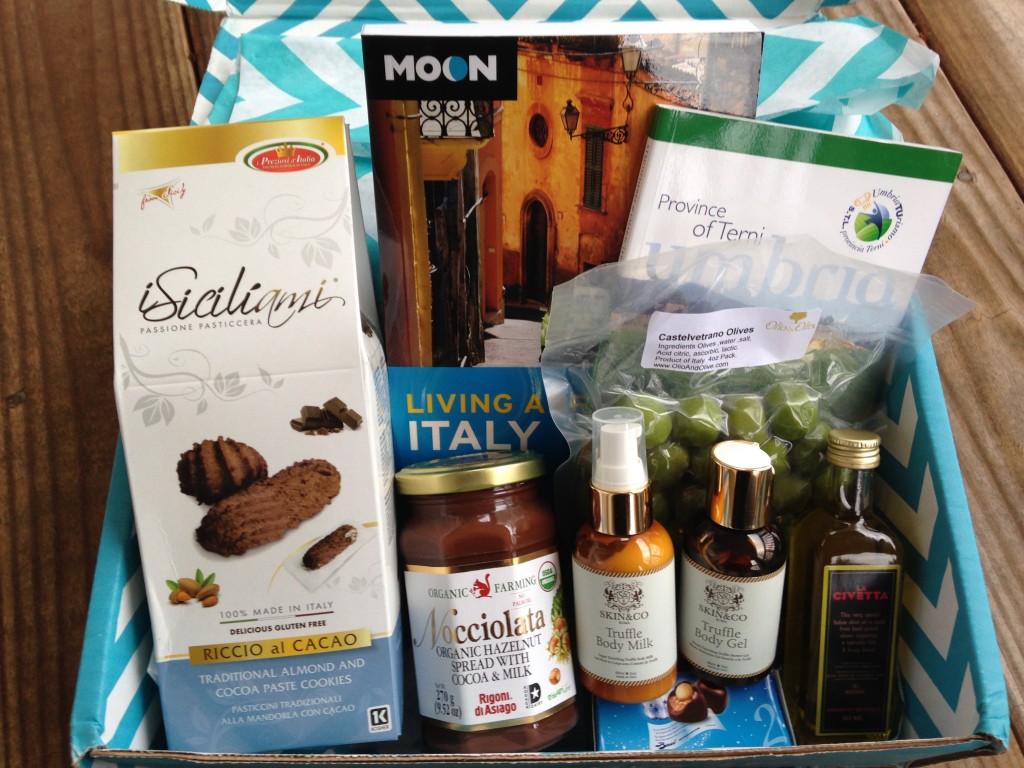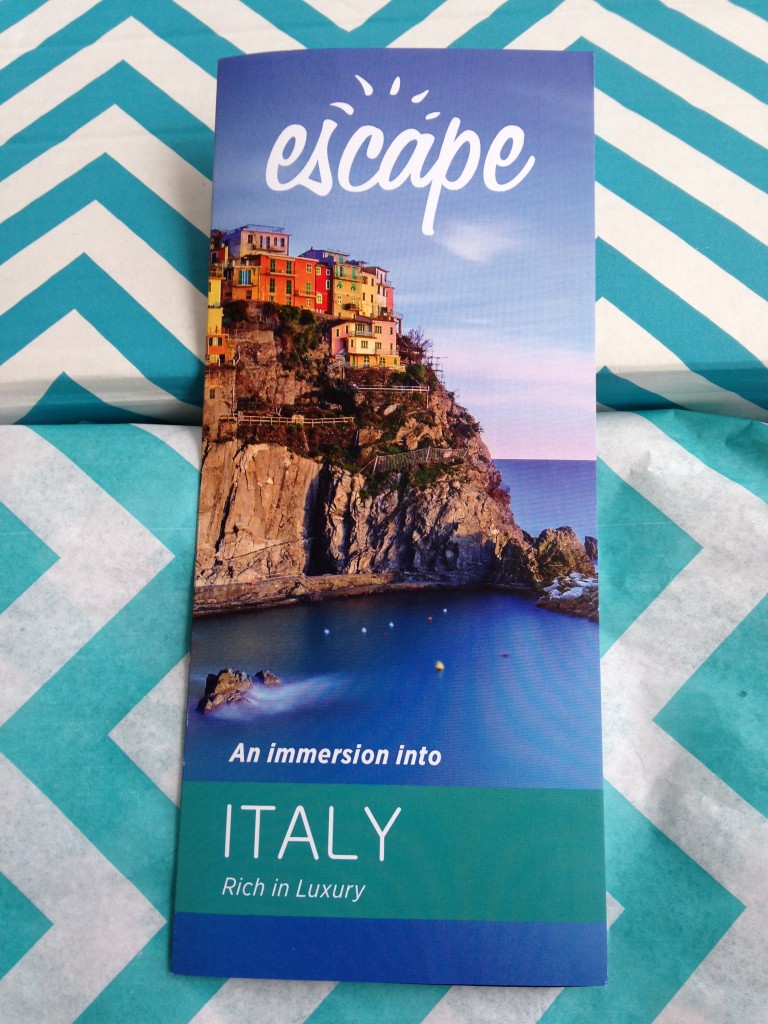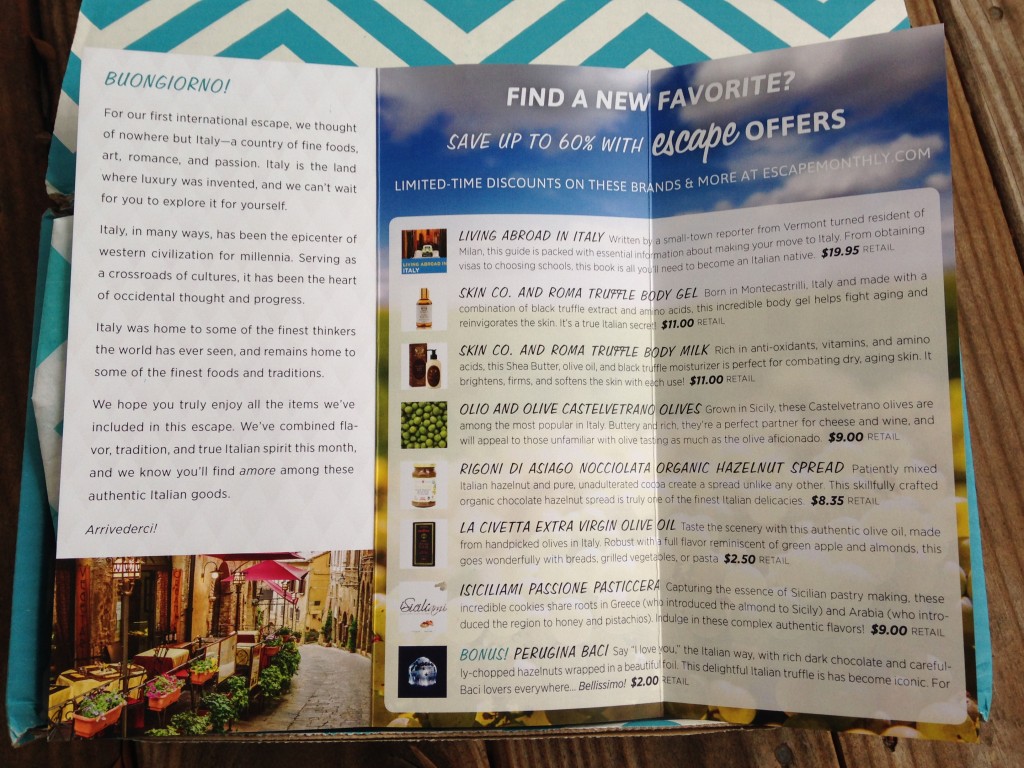 (click to enlarge and read full messaging)
I don't know what I might have expected in this box, since all I can think of when I think of Italy is delicious mushroom pizza. Of course that's not something you can readily pack into a box, so of course what we got were snacks and some skincare items. They're all totally appropriate for Italy, though I do wish they could have snuck some pasta in too. I would have loved another beauty tool or some sort of trinket from the region to top it all off.
Here's what came in the box:
Moon Handbooks guide to Living Abroad in Italy – This is exactly the sort of thing I'd put in a care package for someone planning on studying abroad in Italy. Of course, I don't know anyone at the moment, but I'm sure it will be a great way to learn more about the country and see what other areas I might want to explore. I've been to Rome, Vatican City, Venice, and (briefly) Pisa. I've got Florence, Milan, and Naples on my radar… who knows what else I might learn about that I must go see next time!
iSiciliami Passione Pasticcera Riccio al Cacao cookies – I think these are a great selection – a very Italianesque cookie that I've actually never heard of. So here I am learning something new about the country and getting to try wonderful treats that were actually made over there. Unfortunately I didn't get to try them before having to leave, so I'm excited to get back and try them soon. I've heard fantastic reviews on them so far and I'm always a fan of a good cookie.
Rigoni di Asiago Nocciolata hazelnut spread – Now I'm not quite sure how/when to use this spread, but it does sound delicious. I love that it's organic and it's from a family business based in Italy. Treats like these definitely fit with the theme. I would have loved if they included some cookies/crackers/bread that this could be spread on. I'll have to try it on some toast or maybe even a bagel, though I hardly ever eat those so I might just eat this straight from the jar. 😛
Skin&Co Roma Truffle Body Milk – What an adorable lotion! I love the look and feel of it – perfect for keeping at your desk to use when you're feeling a bit dry. Using truffles is so very European of them and makes their line seem quite luxurious. I loved looking into the story of how the line got started generations ago and why having truffles in the products is good (antioxidants helping to reduce free radical damage). I hear it smells great too, which I shall have to confirm when I get my hands on it again.
Skin&Co Roma Truffle Body Gel – With claims of anti-aging effects and a super cool ingredient like truffle extract, this definitely has me intrigued. As mentioned already, the branding on this is pretty cool. And of course I gotta love that they're a born and bred Italian company!
Perugina Baci chocolates – These were the bonus item this time around and really, who could say no to chocolate truffles? I just wish there were more of these! Since they're individually wrapped, they are perfect to share with others (if you can resist eating them all yourself).
La Civetta extra virgin olive oil – Such a cute bottle of olive oil, which I can't wait to break into the next time we cook. I'm curious what the green apple and almond flavor in it is like. Do most olive oils have other flavors infused like that? Have I just not noticed all this time? I can't say that I really know much about olive oil so maybe it's normal, but I think it's really cool that they've got some other flavoring going on there.
Olio & Olive Castelvetrano olives – Ah yes, I should have known there would be olives. I'm personally not a fan, so I'll be looking to give these away, but I do like that they came in a nice neat see-through package. I might look into seeing if I can make my own olive oil from them though… that'd be pretty cool to try!
Provence of Terni Umbria – I think this might have been added in as part of the Skin&Co set since that's where the whole truffle thing got started for the brand, or maybe it's just a coincidence and Umbria is a place I should be adding to my future destinations. Whatever the case, I look forward to learning more!
I really like how this box wasn't just a hodge podge of things that vaguely remind you of Italy. It seems like they really took the time to pick out some fabulous Italian brands to showcase, which I really appreciate. I've definitely discovered a ton of new stuff! What do you think of this international Escape Monthly box? If you want to sign up, try one of these codes (not sure which ones are still active): PAMPERME or COLORADO for 20% off the lifetime of your subscription, ITALIANESCAPE for 20% off, GIFTESCAPE for 25% off.
January we'll be getting a Colorado box! Panda just went there recently so I'll be interested to hear what he thinks.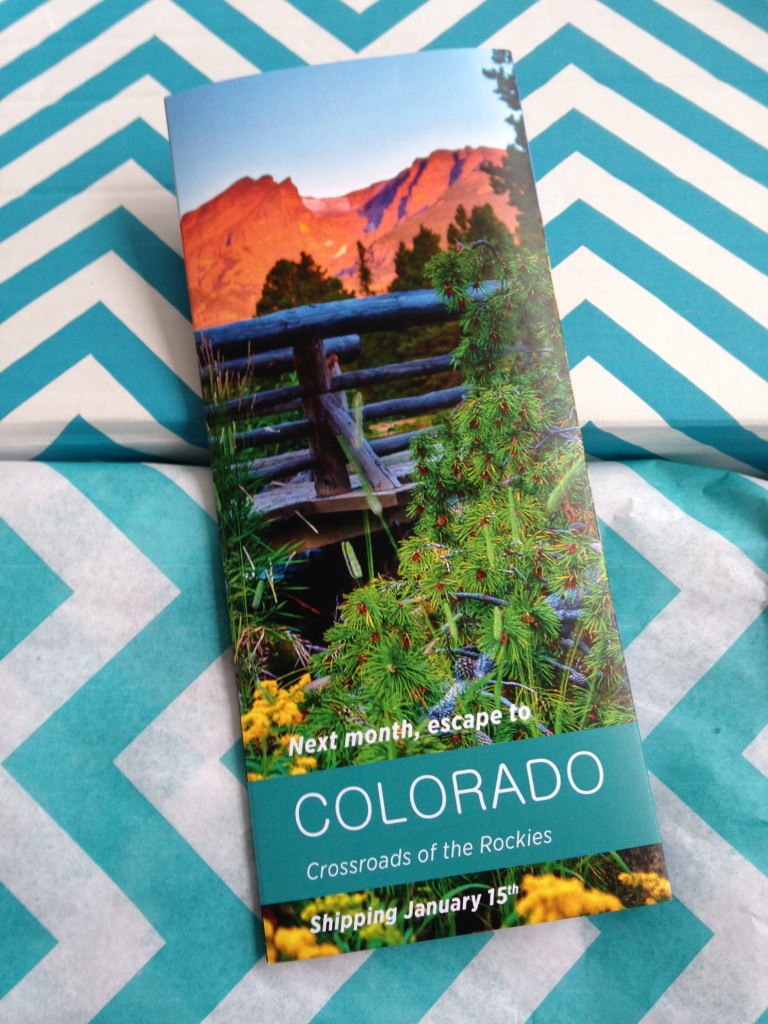 [This post contains affiliate links. Signing up through them helps support my subscription and I'd be ever so grateful. 🙂 All opinions are my own and I received no compensation for this review. I just purchased this box and wanted to share what I got!]
« Prev:365great Day 289: reunions
365great Day 290: shooting ranges:Next »