It's Portland time! I got the Oregon box over a year ago and I like that they didn't have much overlap with that one. It's great to see some brands that are new to me and different variations for the brands I am familiar with.
Escape Monthly is just under $40 per box (with code for 20% off your subscription – see end of post) and comes with a variety of food, home, skincare items themed around a city/region. Each box comes with a guide for that area. Boxes are sent monthly with no option to skip. They offer a referral commission program.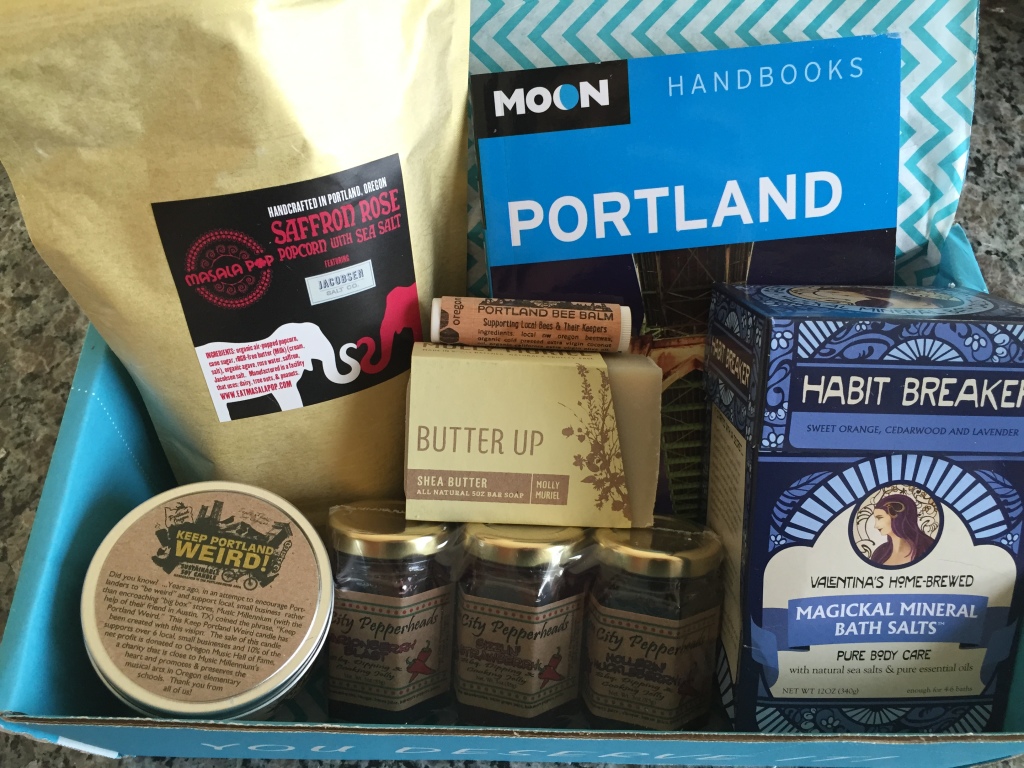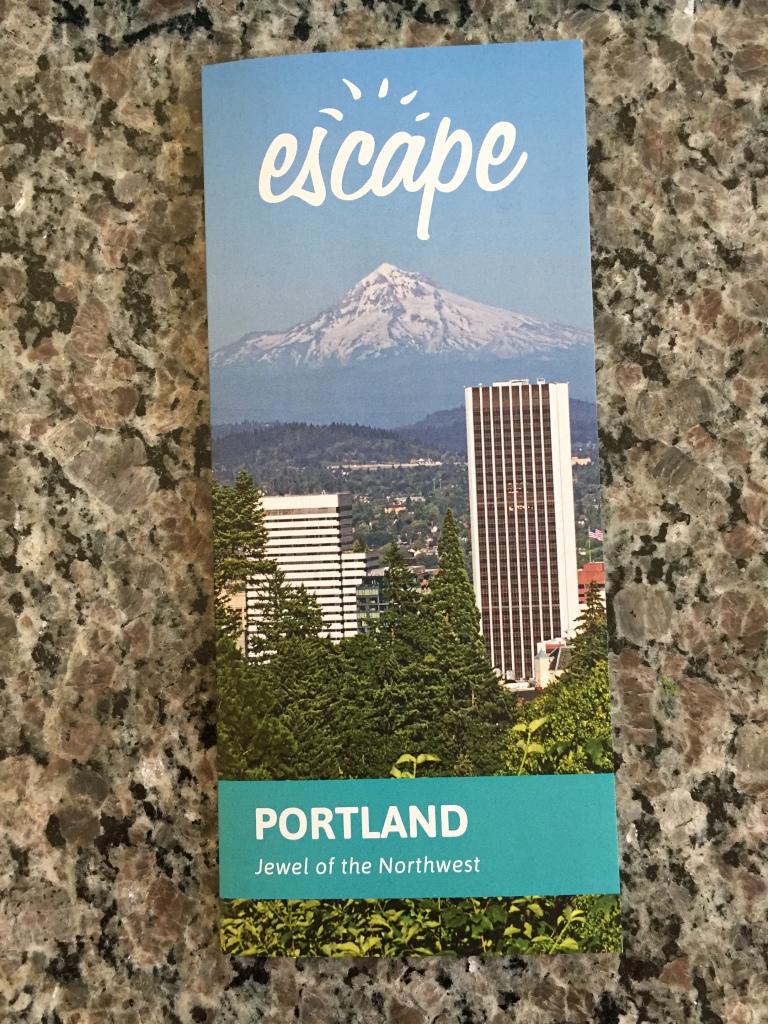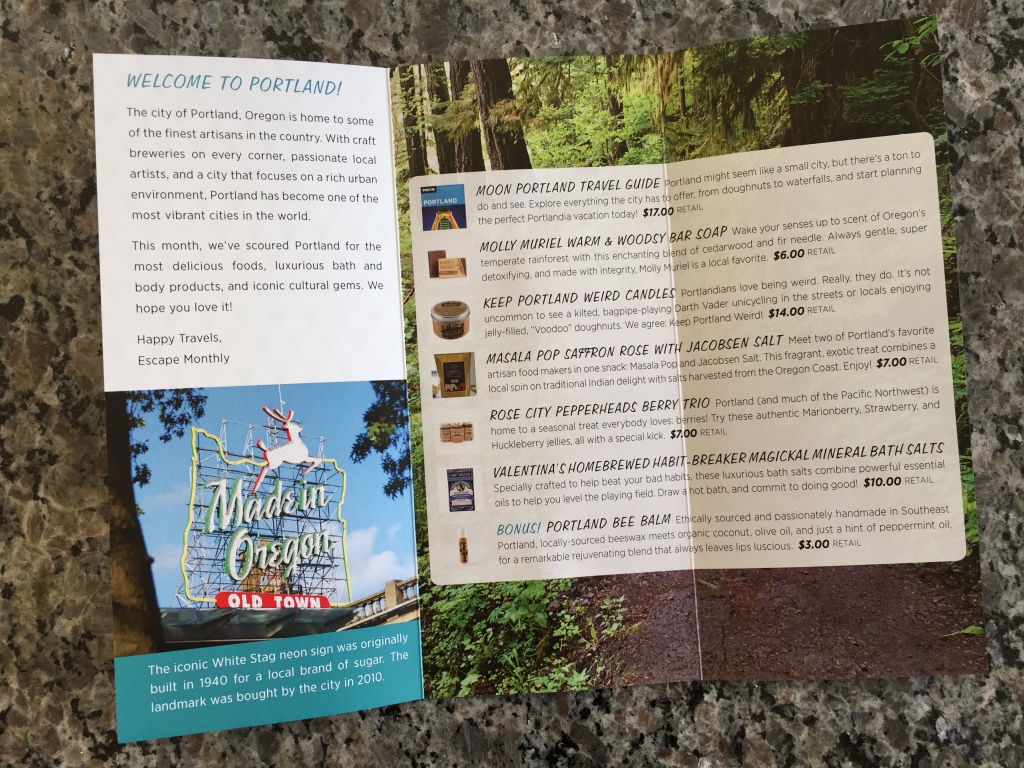 (click to enlarge and read full messaging)
I'm liking the curation of this box! It's a good mix of food, body care, and home stuff. I'm pretty excited about most of these items.
Here's what came in the box:
Masala Pop Saffron Rose Popcorn with Sea Salt – Ooo, this looks luxurious. After learning about how prized saffron is, anything with it sounds cool. This is my second time seeing this brand – I enjoyed the Chai Masala flavor from the India box, but it stuck together after I opened it and didn't eat it quickly enough so I'm saving this for when I can finish it in one sitting.
Moon Handbooks guide to Portland – You know, Panda and I were planning on going to the Pacific Northwest last year and didn't make it, so now I have have some guide books to peruse when we finally do get around to that trip. Portland will certainly be on that list! I also have friends who moved there in the past few years, so maybe we can explore together.
Keep Portland Weird! soy candle – Soy candles are awesome. This one has a nice charity component and the candle is a lovely lemongrass type scent. I wonder if it's the only mix they offer? Well, I'm happy to have a clean-burning candle to use in the future.
Portland Bee Balm in Oregon Mint – Previously I got this bonus item in the original unscented variety; since then they've changed up their packaging! The tube is encased in a cool wood sheet that looks awesome. I like that we get to try a different scent/flavor for this one and it's fantastic that they are supporting beekeepers. Bees are a crucial part of our ecosystem, after all.
Molly Muriel Butter Up shea butter bar soap – The info sheet talks about a different scented soap from what I got. I'm a fan of this one, so I'm happy! I can't wait to use this – it looks like it's going to feel great on my skin. This will be perfect for the winter. We got the Volcanic Bliss bar in a previous box, which I just love.
Rose City Pepperheads Berry Trio – Whoa, spicy and sweet jelly things? I have no clue what to do with these. I see they can be for dipping or cooking, so I'll have to do some research and try them out a few ways. Luckily, their site includes some recipes and suggestions for how to enjoy them.
Valentina's Home-Brewed Magickal Mineral Bath Salts in Habit Breaker – Oh, bath salts, how I adore thee… I was most excited about this product! It's whimsical and slightly wacky, yet a totally wonderful thing. They gave a very generous size and the scent seeping through is sweet and beautiful. I look forward to relaxing in a bath with some of this. 🙂
Well, last month I was hoping for a candle, skincare product, or something else non-food. Guess what we got this time? All of the above! So yes, I am pretty happy. What's your favorite from this Portland Escape Monthly box? If you want to sign up, try one of these codes (not sure which ones are still active): NASHVILLE or MYESCAPE for 20% off the lifetime of your subscription or GIFTESCAPE for 25% off.
Just when I thought I was going to stop getting Escape Monthly, they announce for next month a city that is completely new to me and surprisingly compelling for keeping my subscription just one more month. I guess I'll choose between a facial or massage each month until I decide to cancel this (at which point I'll treat myself to both monthly!). This time they didn't show the next month's city on the back, but their Facebook page has indicated it will be Nashville. I know very little about that part of the country, so I'm excited!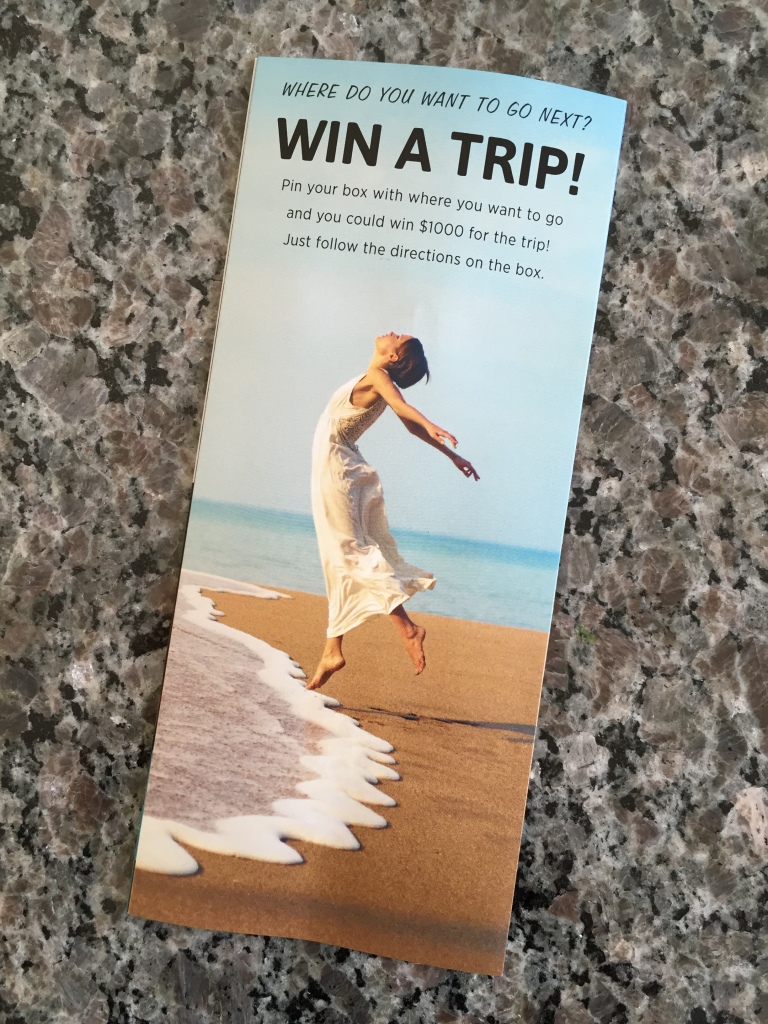 [This post contains affiliate links. Signing up through them helps support my subscription and I'd be ever so grateful. 🙂 All opinions are my own and I received no compensation for this review. I just purchased this box and wanted to share what I got!]
« Prev:When sisters meet
Udvar-Hazy Open House:Next »