Time to go to a warm climate full of festiveness. This time around, the box got updated with a new look inside and out. They're also changing how they're awarding the monthly prize to a subscriber (before it was a random ticket in the box and now it's based on votes on FB or something).
Escape Monthly is just under $40 per box (with code for 20% off your subscription – see end of post) and comes with a variety of food, home, skincare items themed around a city/region. Each box comes with a guide for that area. Boxes are sent monthly with no option to skip. They offer a referral commission program.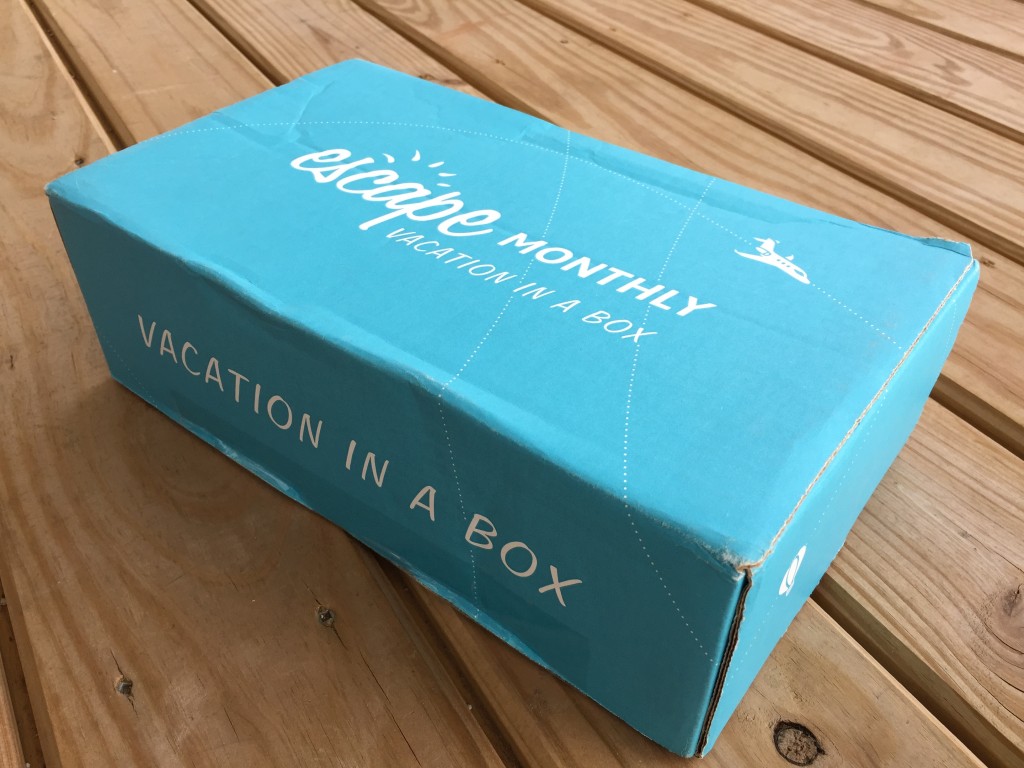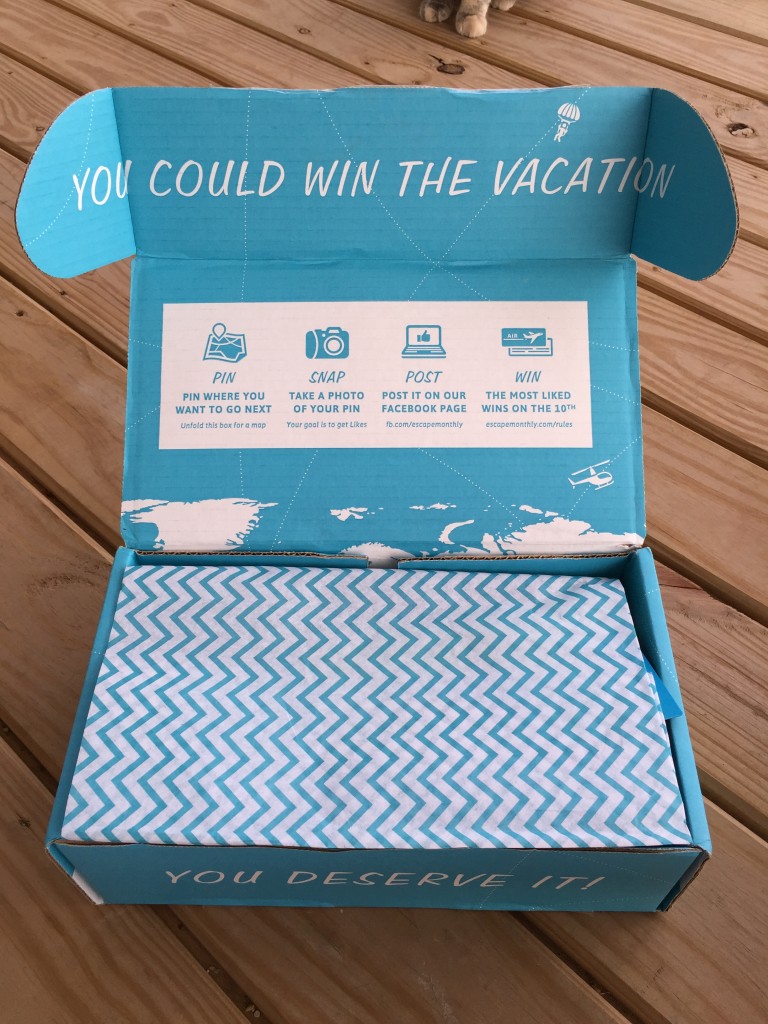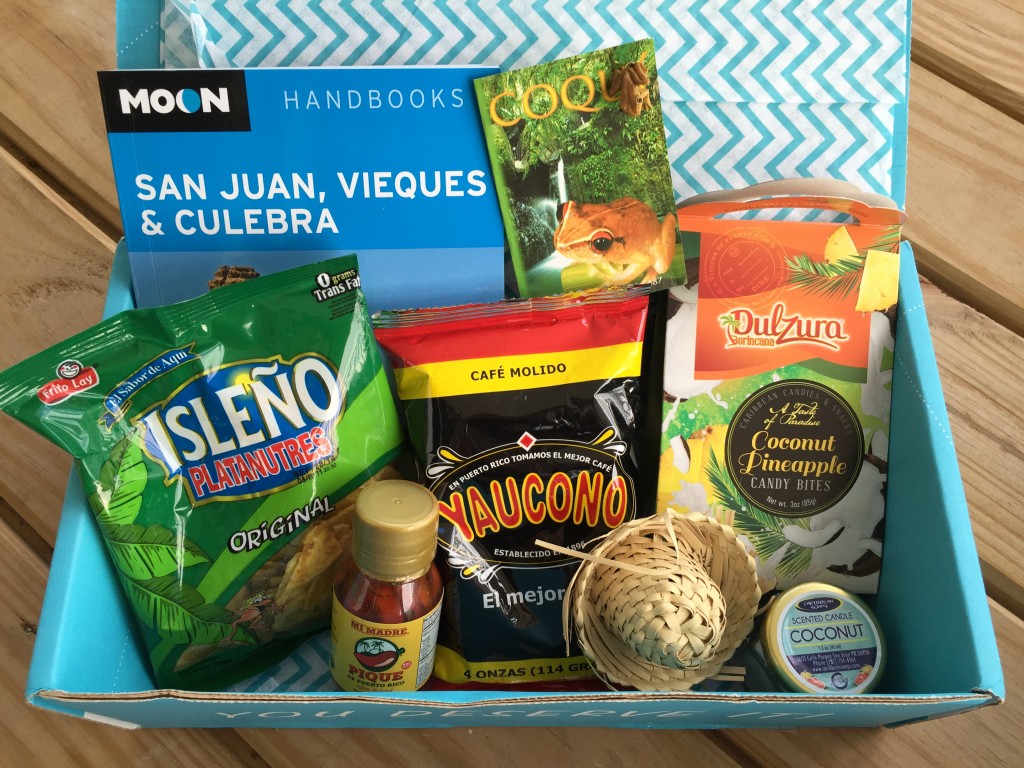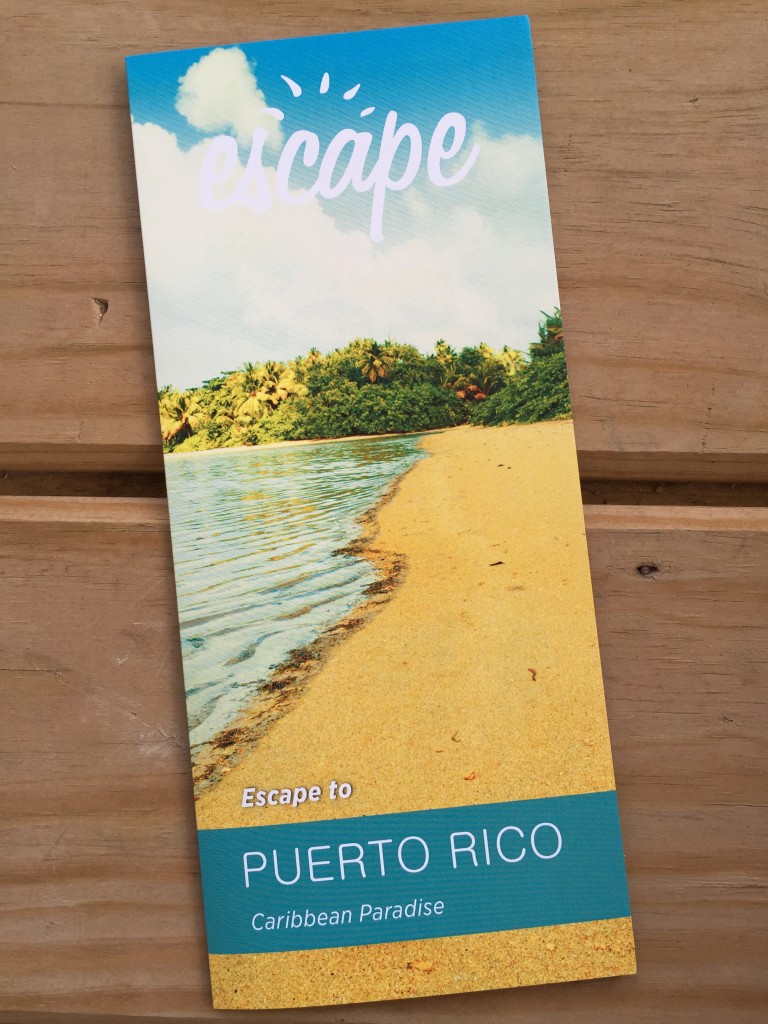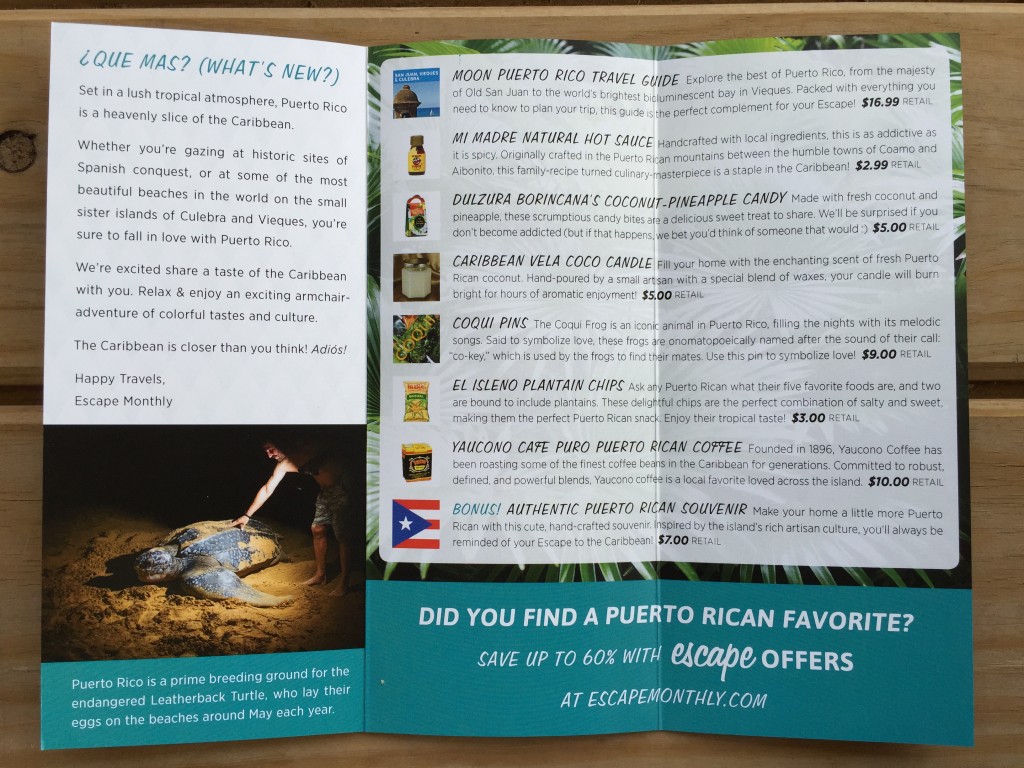 (click to enlarge and read full messaging)
Nothing in the box was amazing, but I feel like I got a good sense of Puerto Rico from the selections. There are a lot of cute things!
Here's what came in the box:
Moon Handbooks guide to San Juan, Vieques, & Culebra – Everything about Puerto Rico is new to me, so this will definitely be my go-to whenever a trip to that area is on my radar. I don't even know these city names and I haven't a clue what to do or see in this country.
Coqui pin – This is a cute little frog that isn't useful for much, but symbolizes the region and love. I'd totally love to see them hopping around in front of me and I'm curious if they'd lull me to sleep at night the way crickets do.
El Isleno Plantain Chips – I was never much of a plantain person, so I'm hesitant to try these. I think they'll be fine, but nothing that would make me want more. I do appreciate the look at a local snack and I'm sure plantains are far more popular there than they are with me.
Yaucono Cafe Puro Puerto Rican coffee – As a non-coffee drinker, I have kindly donated this to Panda's pile of coffee to drink someday. I'm thinking I might want to just take it to work for someone else to enjoy.
Dulzura Borincana's Coconut Pineapple candy – These were not at all the color or texture I expected. I thought they'd be white rather than yellow like the pineapple part of the flavoring. I also expected more of a hard candy, but these are like coconut shavings put into a little chewy bar. I didn't really taste the pineapple. It's an okay candy, but not something I'd reach for.
Mi Madre Natural hot sauce – I'm a bit nervous about this. I'm a lot better with spicy stuff, but I can't bring myself to try this yet. I think I need to make a sandwich and drizzle some on so the bread can help absorb some of the heat.
Caribbean Vela Coconut scented candle – This is a fabulous candle that burned really easily. I like how it became clear when melted. I burned through the whole thing in just a few days of enjoyment. The jar is nice and I'll keep it to put other things in. I'd totally love to have more of these.
Puerto Rican souvenir mini hat  – I'm pretty sure one of my coworkers has this exact type of little hat! It's cute and I tried to put it on Smokey (she was not amused). After that I guess it'll go up on a shelf.
This was a very food-centric box. I liked being introduced to some flavors I'm not as used to, but I would have loved to see something I can use for my body, whether lotion, shampoo, scrub, or otherwise What do you want from this Puerto Rico Escape Monthly box? If you want to sign up, try one of these codes (not sure which ones are still active): RICOESCAPE, CARIBBEAN, or LONDON for 20% off the lifetime of your subscription or GIFTESCAPE for 25% off.
In October we're off to London!!! I love Britain and I can't wait to see what will be brought from there. I sure hope to feel like I'm back there visiting.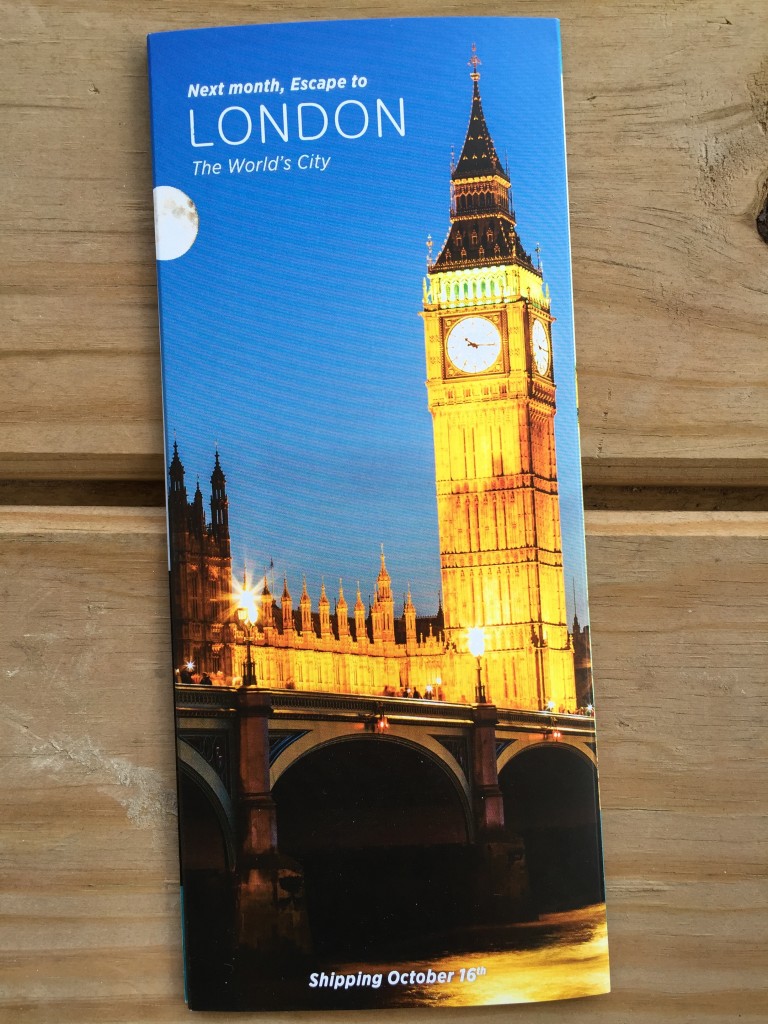 [This post contains affiliate links. Signing up through them helps support my subscription and I'd be ever so grateful. 🙂 All opinions are my own and I received no compensation for this review. I just purchased this box and wanted to share what I got!]
« Prev:The most adorable bowls
Fabletics Seychelles Outfit (Cayman Top + Rocha Legging) review:Next »