Panda and I had a fun time on our tour of Europe and came home with some great items! Most of our focus was on eating local food, seeing the historical sites, and exploring the cities – but I still managed to bring back some things.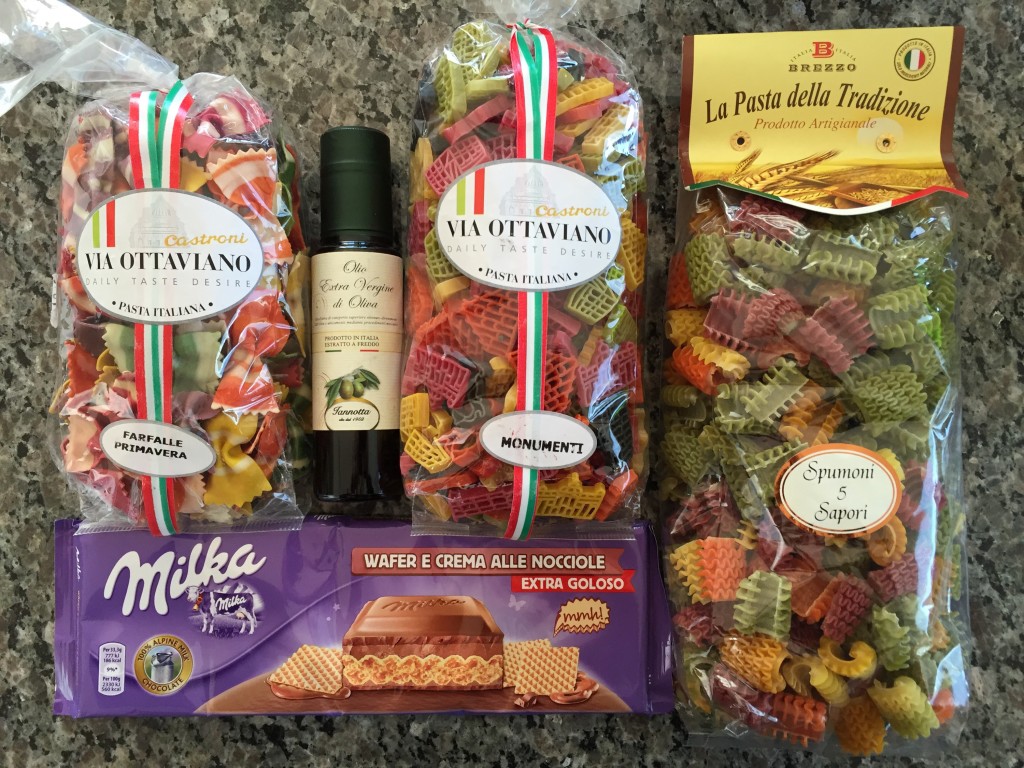 In Italy, I insisted on finding some fun pasta. I had an amazing Milka bar that then prompted the purchase of this giant one. And that bottle of olive oil came from our dinner meal, where the restaurant explained that oil olive is best enjoyed fresh, so when you purchase bread and oil, you get your own bottle to use. Anything unused can be taken home.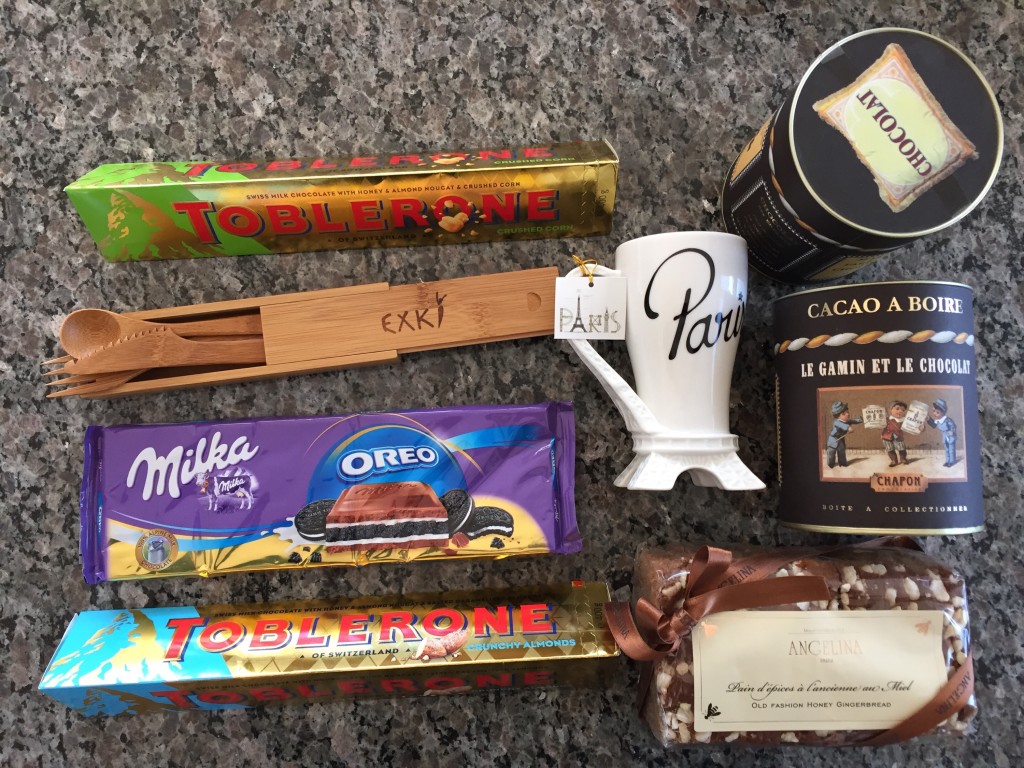 In France I had to get something from the Eiffel Tower, as I'm wont to do when I go. Lately I've been into unique mugs, so this one with legs caught my interest. At Versailles we had lunch at Angelina and I saw a loaf of gingerbread with honey that sounded good. At Orly airport there was an amazing shop of treats (mostly candy, just the way I like it). I found flavors of Toblerones that I never heard of before! The Oreo Milka looked too good to pass up and the guy kindly offered a discount on the hot chocolate tins, which are gifts for the folks who helped watch the cats while we were gone. Finally, we ate at Exki in the airport and I was a total sucker for their bamboo utensils and grabbed at set to use at work.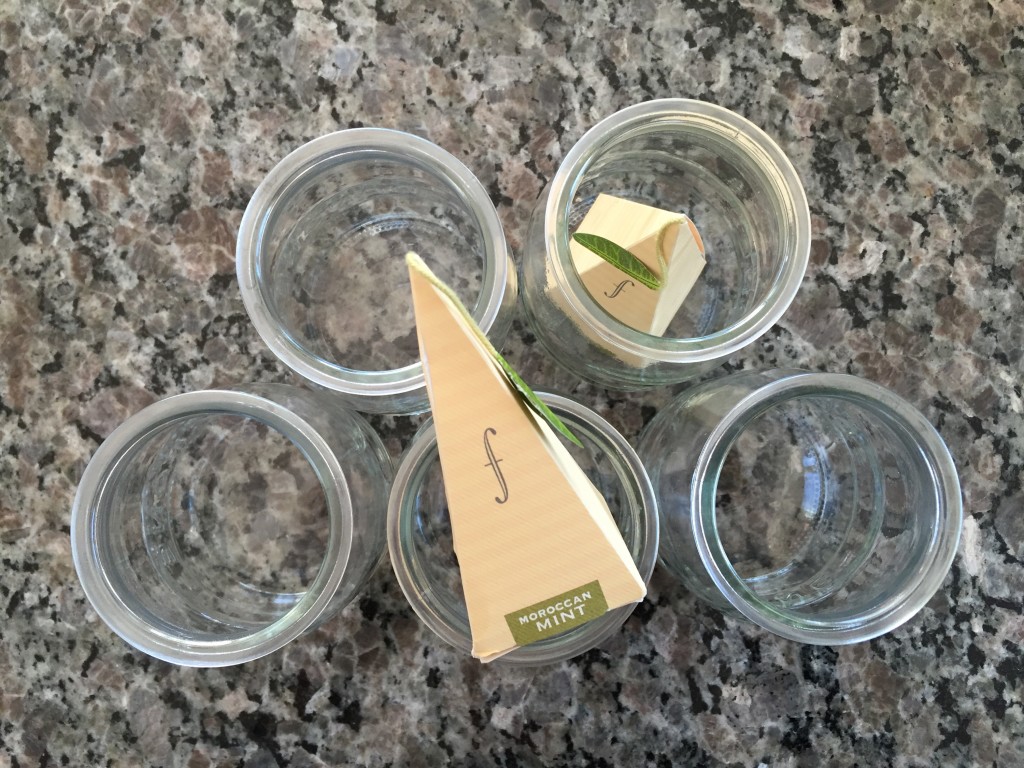 At the hotel in Paris, they had adorable yogurts in glass containers that we rinsed out and kept, along with fun tea boxes.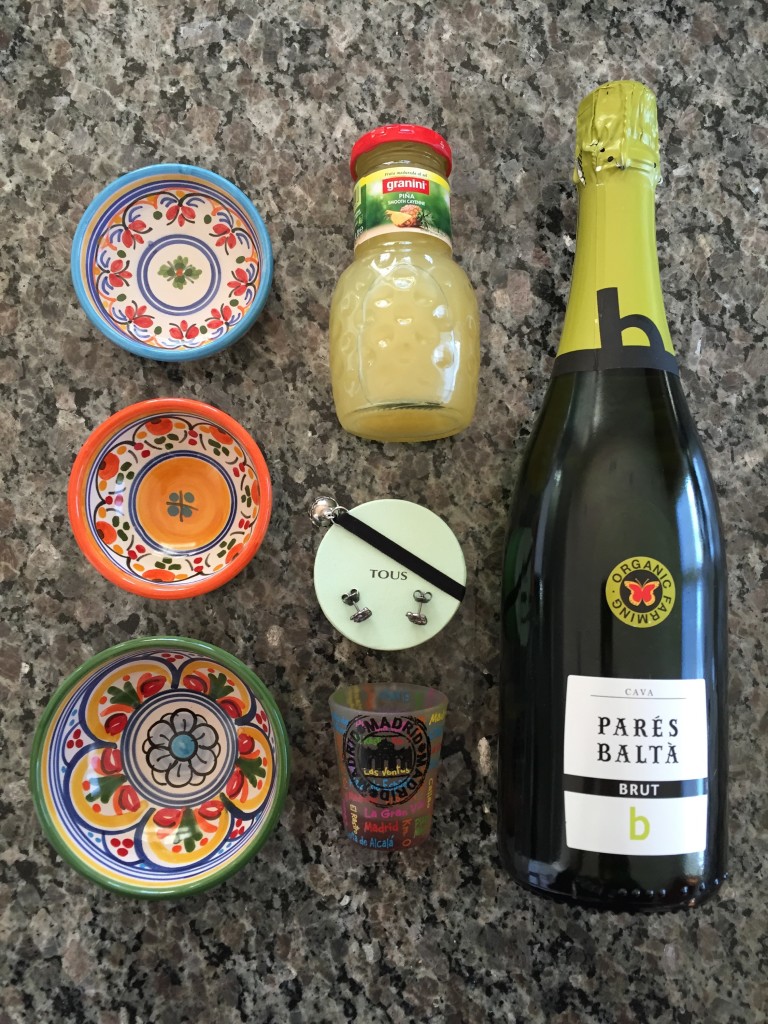 In Spain our big purchase was the Tous earrings, which is a brand Panda loves because of the cute bear designs. They're Spanish, so we were hoping for a good selection and were rewarded with not only that, but excellent prices as well. It happened to be located in an El Corte Ingles shopping center that offered a loyalty card for 10% of your purchase value towards the next one. The amount earned from the earrings was exactly enough to get the three sauce bowls – perfect since I've wanted that sort of thing for a long time. Then the points earned from that plus 0.45€ was enough to get that shot glass for my collection! Love the bonus items we got. 🙂 The two drinks were from the hotel.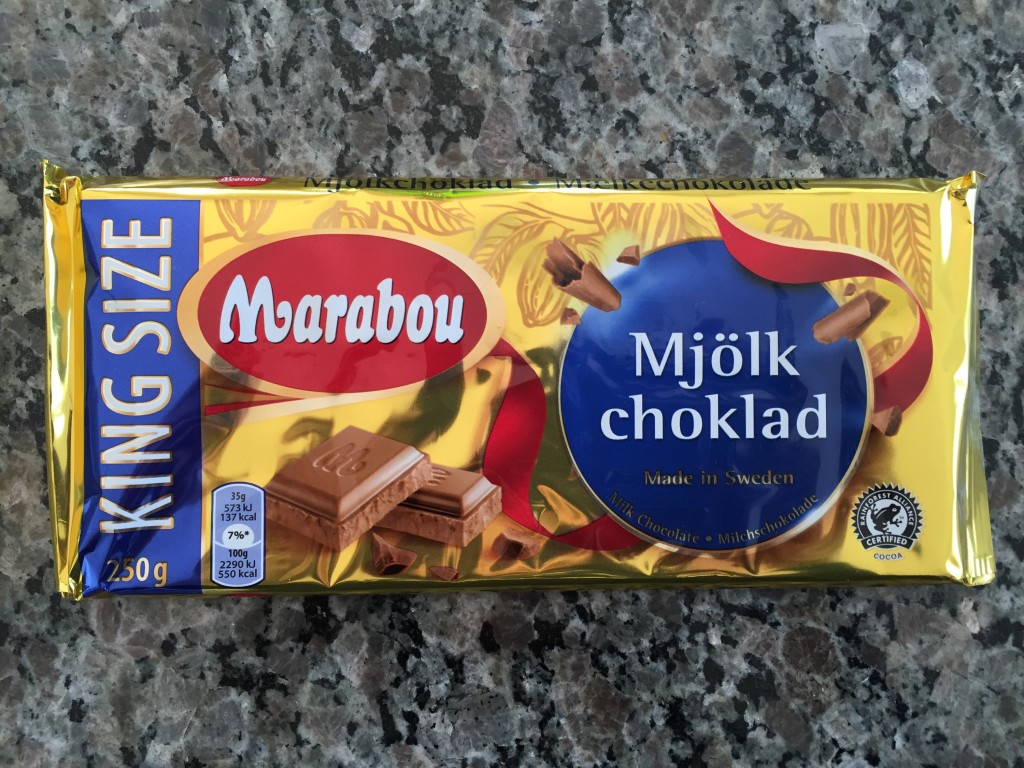 On our way home we had a few more Euros left and one of the only things that we could get for 4,20€ or less was this bar of chocolate (from Sweden, nonetheless)!
« Prev:A soufflé dining adventure
A freezing office was killing our productivity:Next »