I get my sentimentally from my paternal grandfather. This has become clear to me in recent visits, as he gets older and it presents itself more.
A visit to his room and you'll see pictures of his children and grandchildren plastered all over the walls and dressers. I hadn't noted it much before, but it's his way of preserving memories of his burgeoning family. It's a nice way to see what family members were like, like a little collection of time capsules. I might just be the same when I'm old and proud of my progeny.
When he was in his mid-eighties (86, perhaps), he wrote a log of our family history. My aunt carefully helped me read through it and I learned of his origins, my dad's and ultimately mine. I had not known that my dad had another brother in his youth – a child who drowned when he was just 12. Apparently a few more of my distant relatives had also perished this way. (And there I was an avid swimmer in middle and high school… irony? Fate? An anomaly?)
For someone fascinated with family trees, this was a gold mine. He gave me a copy to keep and I cherished the gift of knowledge. I've been interested in my ancestry but looking at online sites wouldn't be very useful since Chinese records aren't as readily available. I don't think I even have a birth certificate.
Last time I was there, in early 2014 (which may have been that same trip – I can't recall), he gave me two photo books of pictures when I was small. There were some I hadn't seen before and others that were a reminder of my childhood. It felt like he was passing them on to me, a sort of memory inheritance. This time, I received another one, with pictures ranging from when I first arrived in the US to when I was around 9, growing up in Kansas.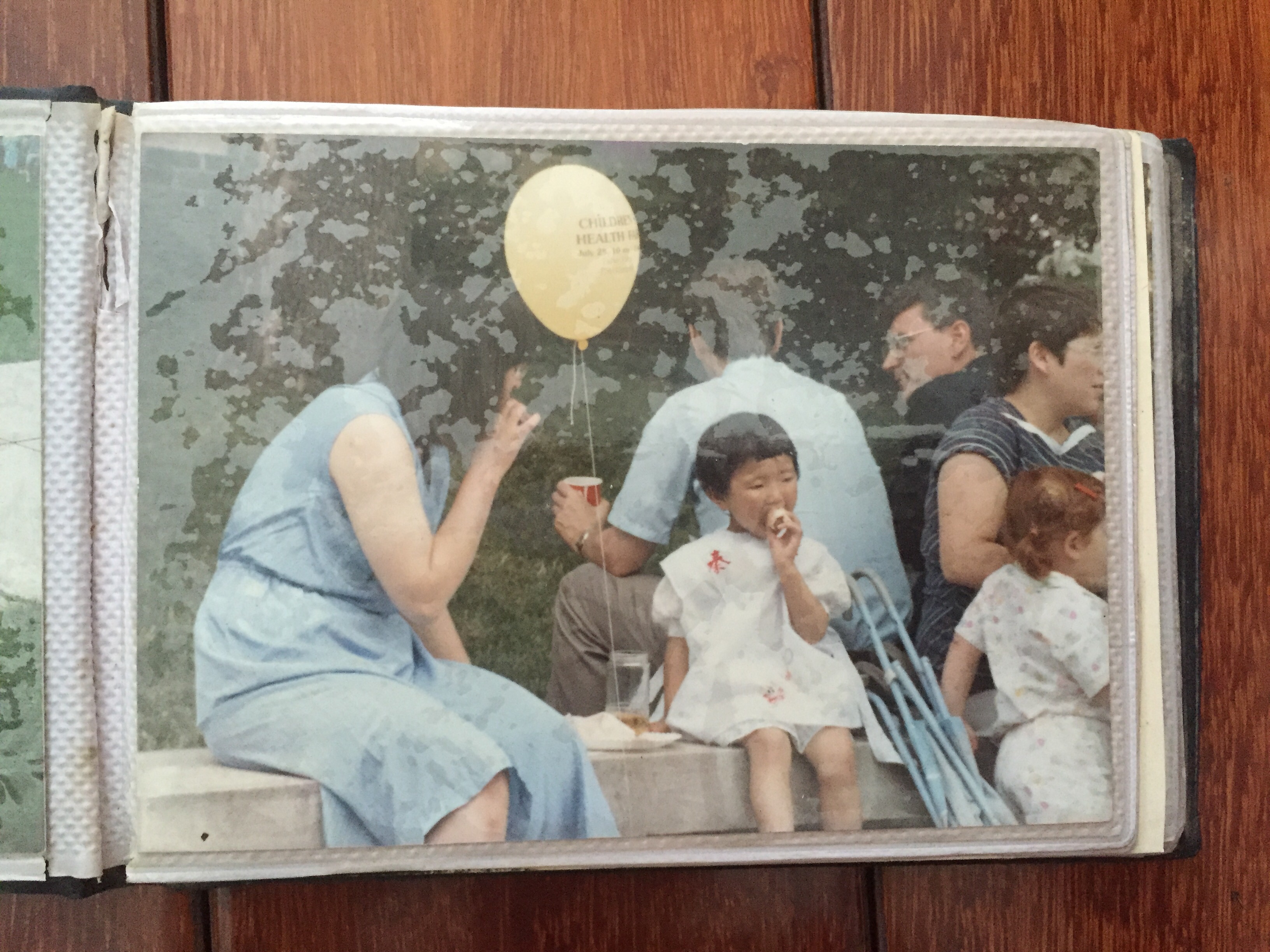 This visit, I was also told that there's a new, updated version of our family history. My family members chuckled and sort of brushed it off as the silliness of an old man, but I appreciate his efforts. He even took a formal portrait and had copies given to each branch of the family. My sentimentality smiles at these gestures and I see myself in him. Now I know where this behavior comes from. How did I miss it all these years?
« Prev:Life pain
The crazy cool insects of China:Next »