What a ride it's been applying for my visa to go to China! I watched as time after time, people were turned away because they didn't have everything they needed for the application. It seems that the law changed in the past couple of years, so those who had been getting visas to China for over 20 years suddenly found themselves no longer meeting the requirements for the application (on their first try anyway). I don't think a single person who was there for the first time had a successful experience. So, to help you avoid a similar fate, here's what I learned to make your visa application process as painless as possible.
Short on time? Skip right to the tips list.
First and foremost, PREPARE thoroughly.
When I first saw the extensive forms of visas, I had no clue which one I wanted and I didn't pay much attention to the requirements. After all, I'd done it plenty of times before so how hard could it be? Oh no, how naive I was. First of all, you have to fill out the form ahead of time. There are no longer forms at the embassy – my first big mistake. Luckily, there is a well-situated travel agency upstairs from the visa office in DC (what a smart move on their part), so I went there and paid $10 to fill out my form on a computer and print it out. Avoid those mistakes and download a copy and print it yourself.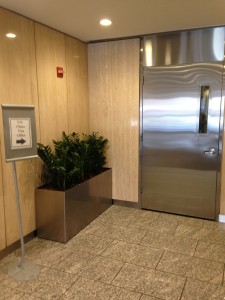 All applicants are going to want to have a photo copy of their passport ID pages (for the office to keep once they return your passport to you), previous visa(s) to China if this is not your first, and a copy of your itinerary (proof that you will leave the country within an appropriate time period). If you're like me and just got a new passport, you'll want to bring copies of your old passport and visas that you had in there. If you're getting a special visa that lasts beyond the typical maximum of 12 months, there are other documents to provide. This usually includes a signed letter from a Chinese native/resident or company, inviting you to the country and explaining the purpose of your visit.
Plan for at least 40-60 minutes at the visa office
Don't forget to bring all your documentation! When you arrive, you'll almost always find a dozen or more people in line to submit their application and it's a painfully slow process. After all, they have to be thorough in reviewing your application. They also often have to explain exactly what is missing from an application so people can get it right the second time. And inevitably, there are those frustrated people who spent hours getting to the office only to find out they have to make another trek, so they vent and sometimes demand managers.
Wait patiently for 3-4 business days, then pick up your visa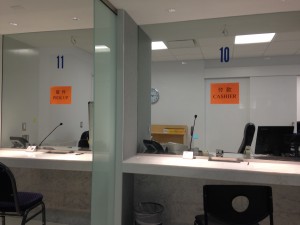 When you leave after submitting your application, you'll get a receipt – hang on to it! It lists the date your visa will be ready and if you don't get a call by that time, it means your visa should be ready with no issues. Picking up the visa is pretty quick, thankfully. Go first to the payment window and they'll process your payment. All visas cost the same, no matter the length of validity and they're currently at $140 for US citizens. I paid by credit card and then took my receipts over the to pick up window when the lady returned. She located my passport and showed me the page with the visa on it. I checked to make sure it was accurate – correct personal information, appropriate expiration date (two years from now, woo hoo!), and actually in my passport.
So here's a recap of the main points:
Download the application and bring it filled out along with a 2×2 photo attached (no more copies offered at the visa office)
Bring
-photo copy of passport
-copy of old passport (if recently outdated)
-copies of previous visas (if you've had any before)
-copy of travel itinerary (if already booked)
-invitation letter with name, ID number, and address of inviter (Chinese citizen or resident) – also include your name and passport number as invitee
-copy of front and back of ID of inviter
Apply at least 5 business days prior to intended travel (but preferably closer to 8-10 days in case there are issues)
When picking up your visa, bring form of payment (credit card is fine) and receipt slip
Did I forget anything? Do you have any lessons learned to share?
« Prev:365great Day 342: boutiques
365great Day 343: Coach bags:Next »