Alright! My Ipsy bag arrived on Monday but I've been getting home from work kind of late so it's always too busy at night for me to do a proper video or get pictures (plus the lighting isn't as nice). Sooo I made sure to get those pictures taken today for this post. 🙂 Oh, and I have the video up now!
Ipsy is $10 per glam bag and comes with 5 or so beauty/skincare products. Bags are sent monthly with no option to skip. There's usually a waitlist to get the subscription. They offer a referral program that earns you points towards free products.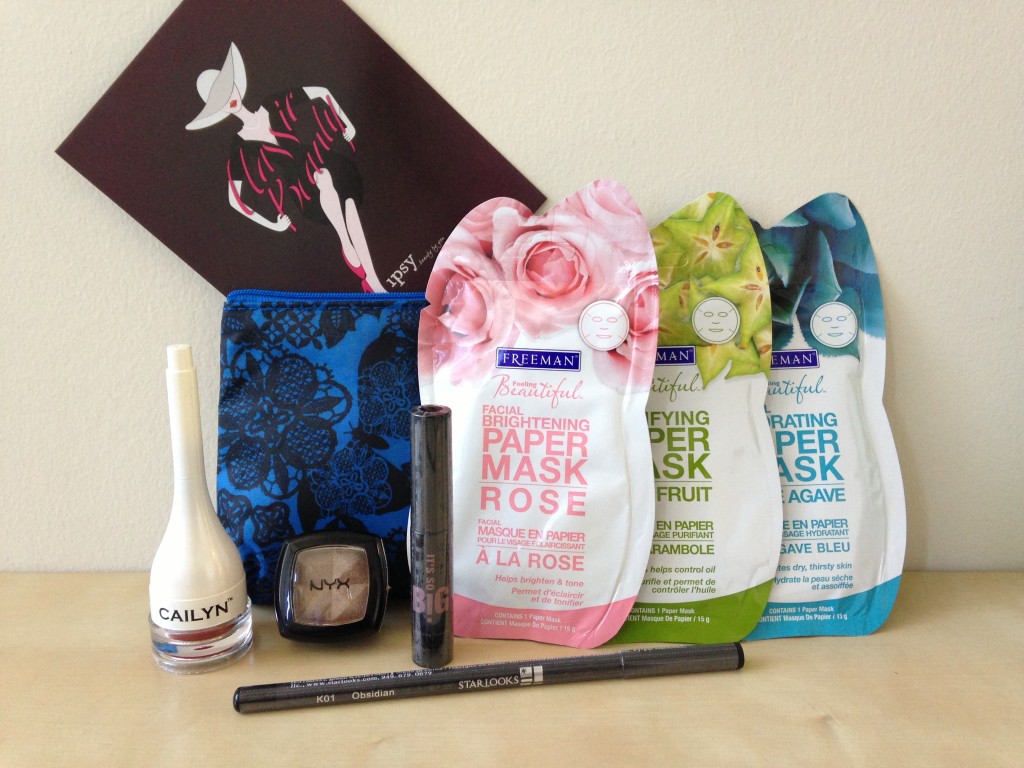 I just wanted to note that this was the flattest bag yet, to the point that I almost doubted there was anything in the pouch before I opened it! Funny how that works.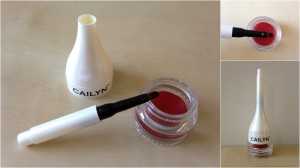 Cailyn Tinted Lip Balm in Big Apple – keep. I quite enjoy the unique shape of Cailyn products. I haven't really gotten to use the purple eyeliner I traded for from a previous bag, but I did have some fun with it (and discovered I really suck at making good lines). Now this is something I can't really mess up! The red is more bright and bold than I'd choose for myself, but since it came in my bag I'm all for it. Totally into non-lipstick lip products these days, including lip balms, tinted lip balms, and lip scrubs.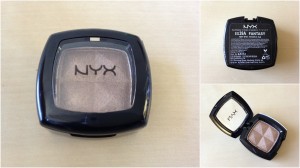 NYX Eye Shadow in Fantasy – trade. This one was unavoidable since everyone got one and while it's cute, I just don't use eye shadow. Definitely going up on the trade list, as with any other eye shadow I will ever get. I'll give Ipsy a pass on this since it wasn't one of the items that you might have gotten – it was one for all the bags and IpsyMatch certainly can't unmatch you to a staple item.

It's So Big Volumizing Mascara by Elizabeth Mott – keep. I've started to use a little mascara here and there for work, so this will come in handy. I'm still looking for one that is really waterproof/smudge proof since I always forget and end up rubbing my eyes. I don't enjoy looking like a raccoon for half the day! We'll see how this one performs. Volumizing is cool and all, but what I really need is one that will stay on my lashes until I decide to wash it off with oil or makeup remover.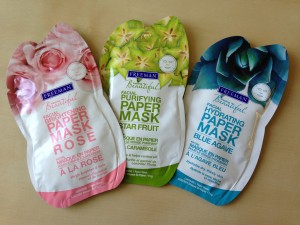 Freeman Paper Masks in Rose, Star Fruit, and Blue Agave – keep. These I'm excited about!! I enjoy masks of all sorts and I've been trying a bunch but these would be my first paper masks in a long time. I've never tried Freeman before so I'm excited to see what they have to offer. These masks seem really nourishing and I absosultely love that they included three different ones to try! Almost makes up for the fact that they gave me all these eye products that I don't really use. I'm probably going to want to repurchase these at some point.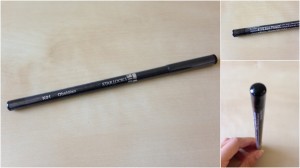 Starlooks Eye Pencil in Obsidian – trade. So this is the one I'm most disappointed in, since I already had to get the eye shadow that I won't use and now I'm getting this pencil that I won't use, PLUS it's a product that came in a previous bag. If they had to do that, I would have been fine with a Pop Crayon since I traded mine and then decided I wanted to try one, haha. Even better would have been the Butter London nail polish, which is something I actually really want. Definitely going to try my luck trading for one of those, though I don't know what colors people got.
Ok, so it looks like IpsyMatch either faltered a bit or just didn't want to give me the cool high-value nail polish I would have enjoyed a lot. Well, it's always a risk and at least I'm happy with the masks and I'll be trying out two of the other items. Thank goodness for trading! Oh, and the bag itself is cute. I like the round zipper tab and the more subtle design. The summer bags have been more flashy and fun so it's nice to get a change from that.
So what do you think of the items I got? What came in your Ipsy bag this month?
[This post contains affiliate links. Signing up through them helps support my subscription and I'd be ever so grateful. 🙂 All opinions are my own and I received no compensation for this review. I just purchased this bag and wanted to share what I got!]
« Prev:365great Day 187: cooking
365great Day 188: Soma:Next »