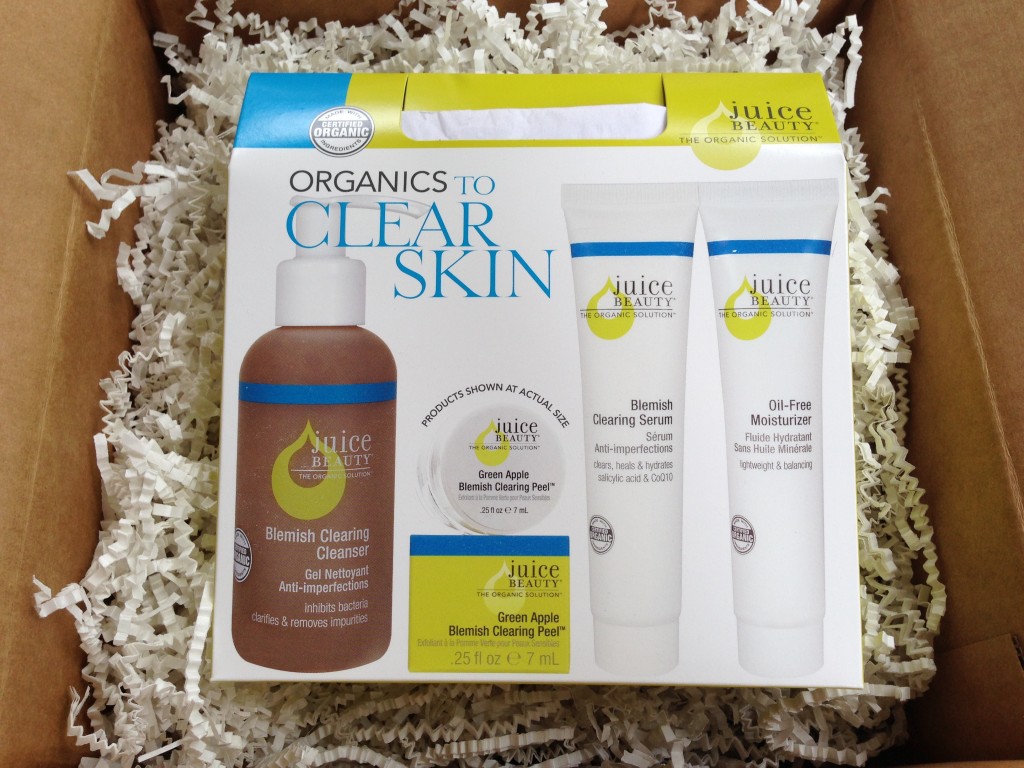 Last week I officially completed one month on my new Juice Beauty regimen. I thought I'd share my thoughts on their products and how they worked for me. I got the 30-day kit and it included the Blemish Clearing Cleanser (4 oz), Blemish Clearing Serum (1 oz), Oil-Free Moisturizer (1 oz), Green Apple Blemish Clearing Peel (0.25 oz), and eco-bamboo washcloth. I used the cleanser morning and night, then applied the serum and moisturizer. At least twice a week I put on a layer of the peel and let it sit for at least 10 minutes. Sometimes I used the washcloth to pat my face dry and a few times I used it to actually wash my face with the cleanser. I figured that'd give me a deeper clean since it'd be sort of exfoliating.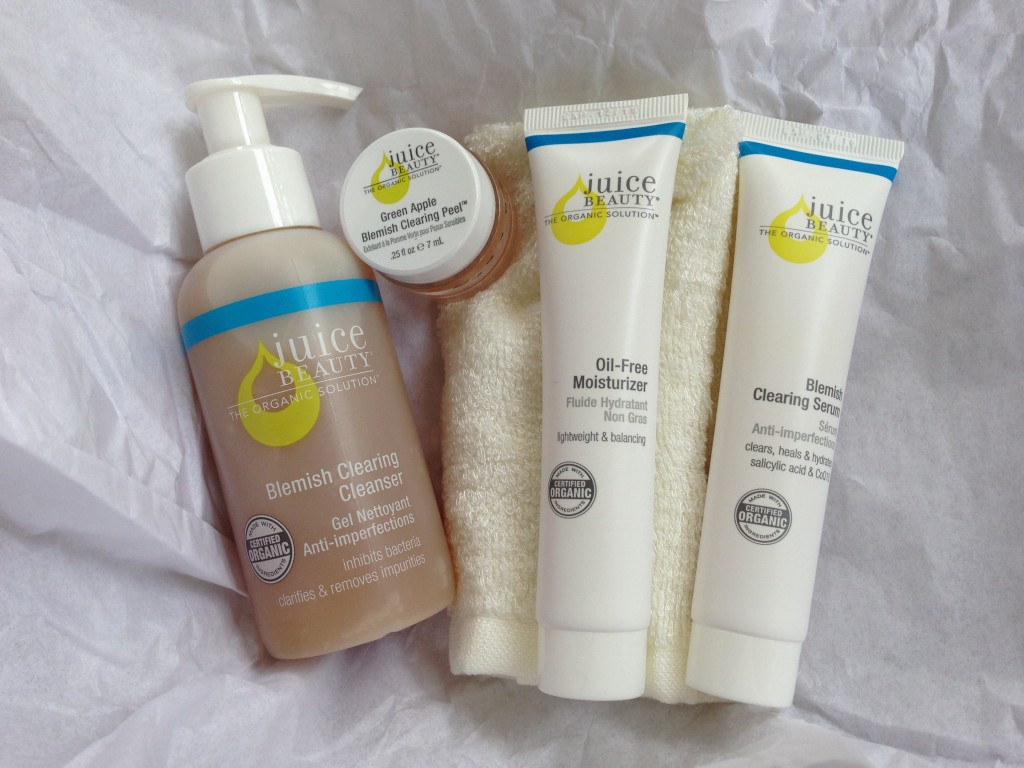 Overall I found the products to be nice to use, with light scents. A side benefit was that I actually motivated to use these products and stuck to the schedule. I'm pretty bad about consistently washing my face. I definitely enjoyed the cleanser and serum, but I felt like the moisturizer left my face a bit shiny, which was odd since it's oil-free. I liked how the peel was not harsh though I can't really tell if it helped or if the cleanser was already effective enough. I will have to try testing that next! I can't say my skin cleared up, but I did notice that the overall condition of my skin was "calmer" if that makes sense. I still got a pimple here and there, but they were nowhere near as large as previous ones and they went away faster than usual.
I haven't even managed to use half of the products so these sizes can actually last 2 months! I would definitely consider repurchasing the cleanser, serum, and peel, but not the moisturizer. I'd rather use a moisturizer that works better for my skin and doesn't leave a shine. I do love how all of these products are so gentle, yet mostly effective. I didn't have to resort to crazy harsh chemicals that would dry out my skin like many products I used in my teens. I love that it is an organic solution for acne-prone skin like mine. I want to try out some of their other products as well, like the Blemish Clearing Mask, Blemish Be Gone spot treatment, and Blemish Clearing Powder.
« Prev:365great Day 156: Kia
365great Day 157: cornbread:Next »