Ok, I'm a total sucker for lightning. It's such a wonderful phenomenon and I could stare at a light show for hours (if only the need for sleep didn't get in the way). Tonight as I was drafting my Love With Food box review, Panda came running in from the kitchen to tell me there was lightning outside. That made me happy, to think a thunderstorm might be rolling its way through.
But when I got outside to look, it was so much better than I could have hoped for. Flash after flash of brilliant light lit up the clouds in the sky. A gentle roll of thunder was barely perceptible in the distance. And boom, boom, boom, the lightning kept coming! It was so quiet and peaceful out – the crickets singing in the night didn't seem to care about the show overhead. Even Smokey meowed at me to let her out and join me on the porch. Together we enjoyed the warmth of the night, the humidity in the air, and the flashes that lit up our faces.
This is so much better than a fireworks show and I even saw lightning that went up for the first time. Freakin' amazing. So I dropped everything, got some videos and a picture, and of course put off that review for another day. This is far more exciting to me. Check it out: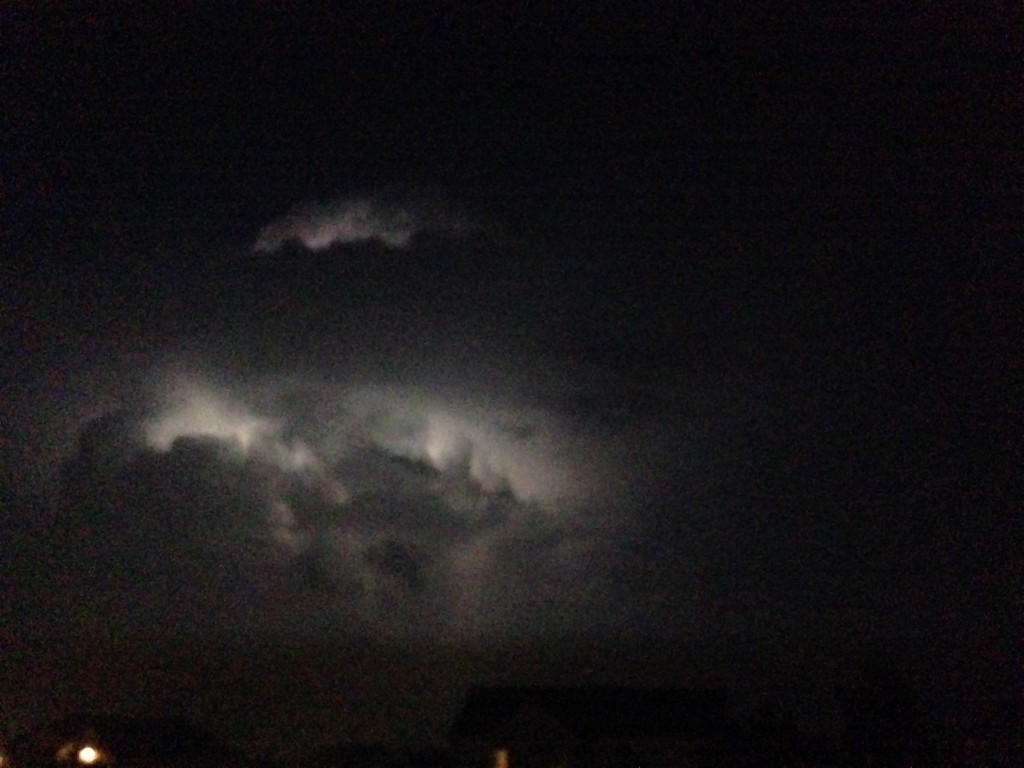 lightning storm from Mary Qin on Vimeo.

lightning storm flashes from Mary Qin on Vimeo.
« Prev:Knackered
Love With Food Take Me Out to the Ballgame June 2014 review:Next »