Now that Smokey's been with us for over two weeks, she's really settling into things and taking over the home in her adorable way. I've taken to calling her "little girl" when Smokey or Smokey Bear doesn't feel right. Take a look at her all around the house…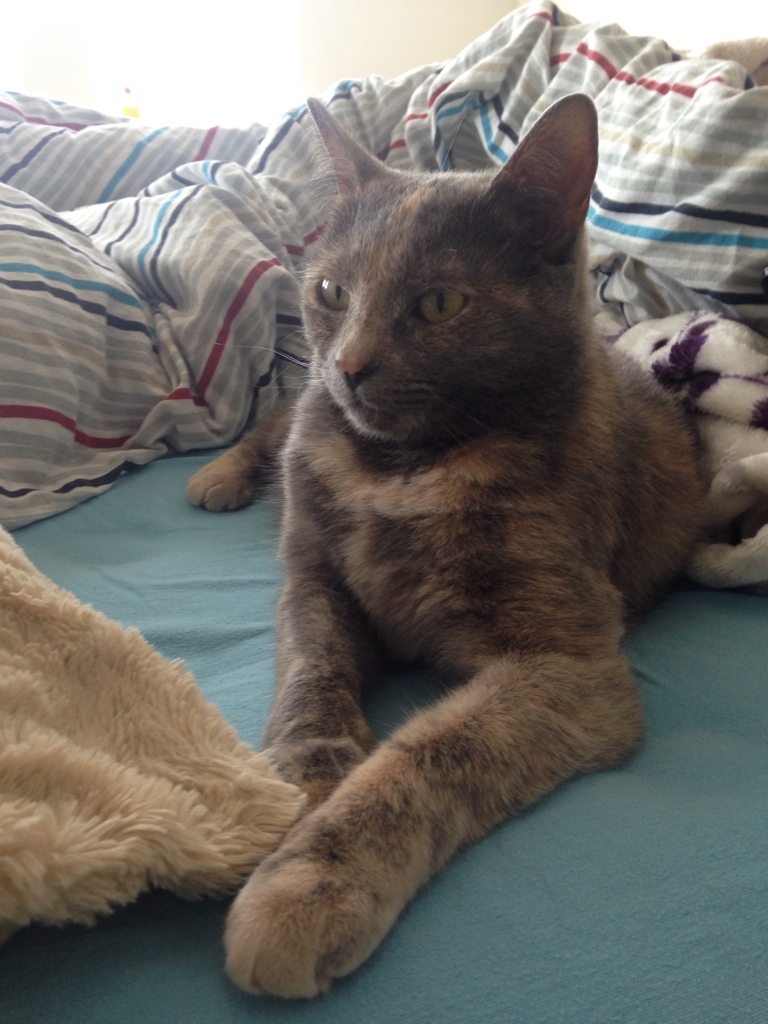 She poses authoritatively.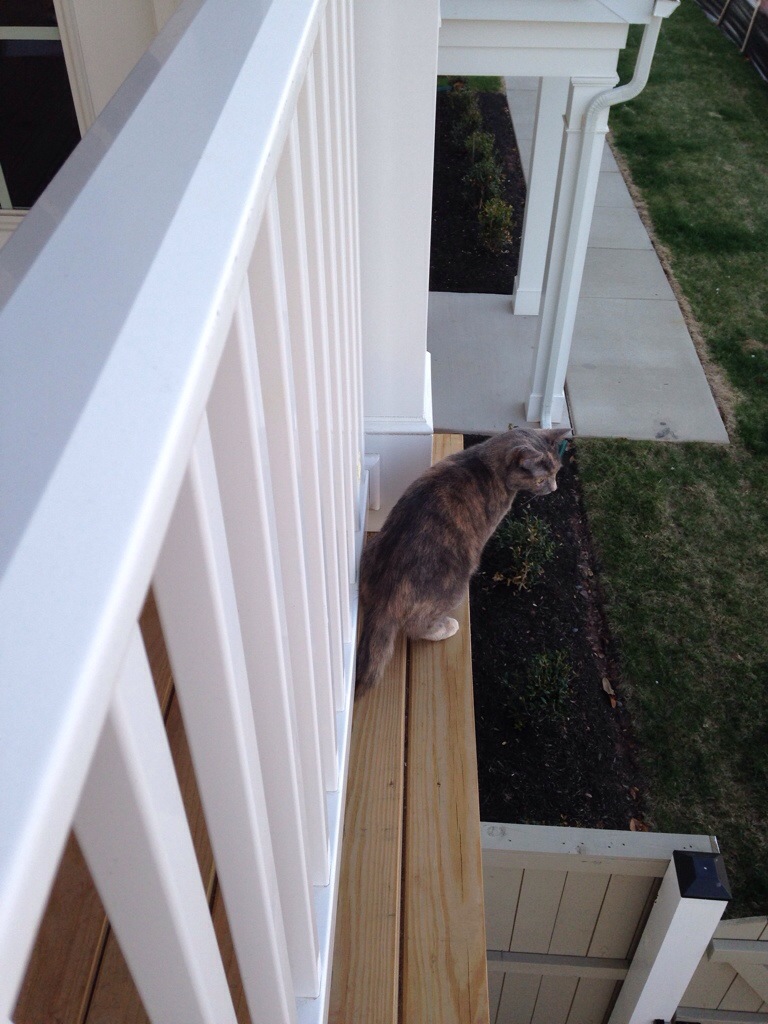 She gets mischievous.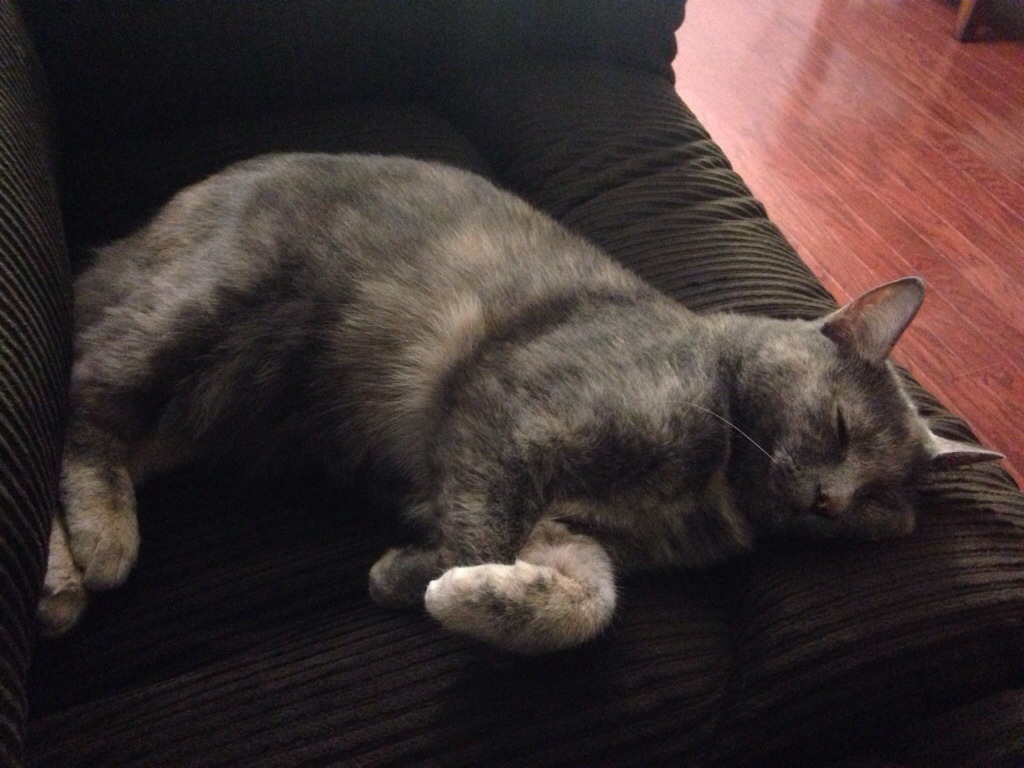 She claims the couch.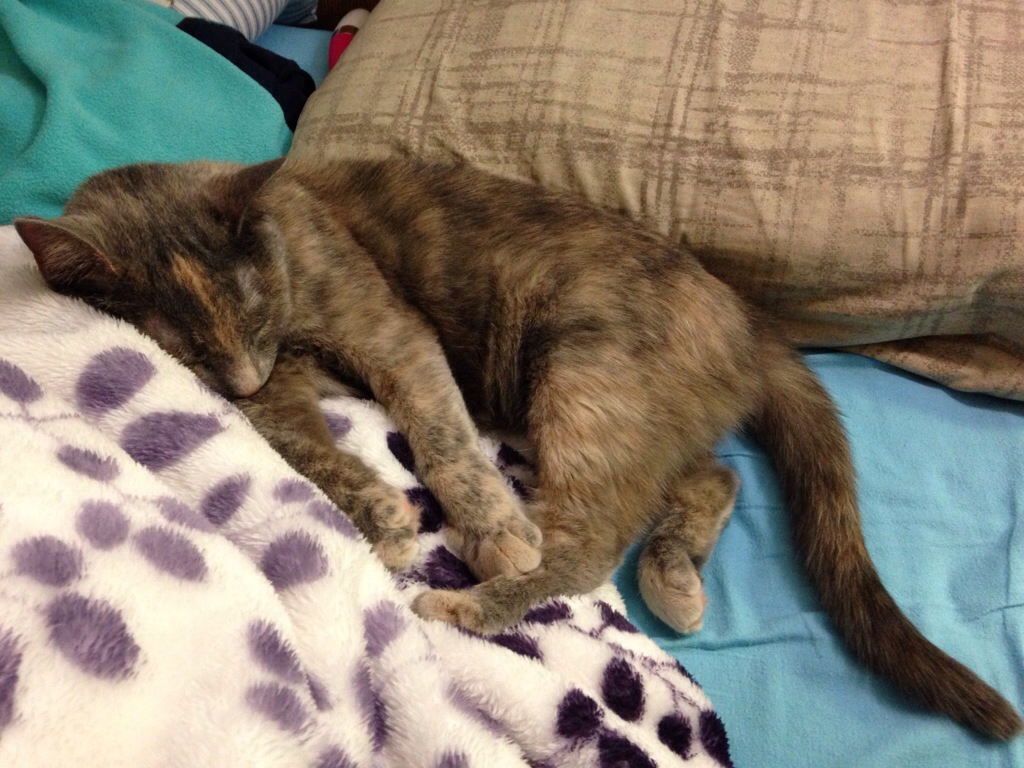 She claims my spot on the bed.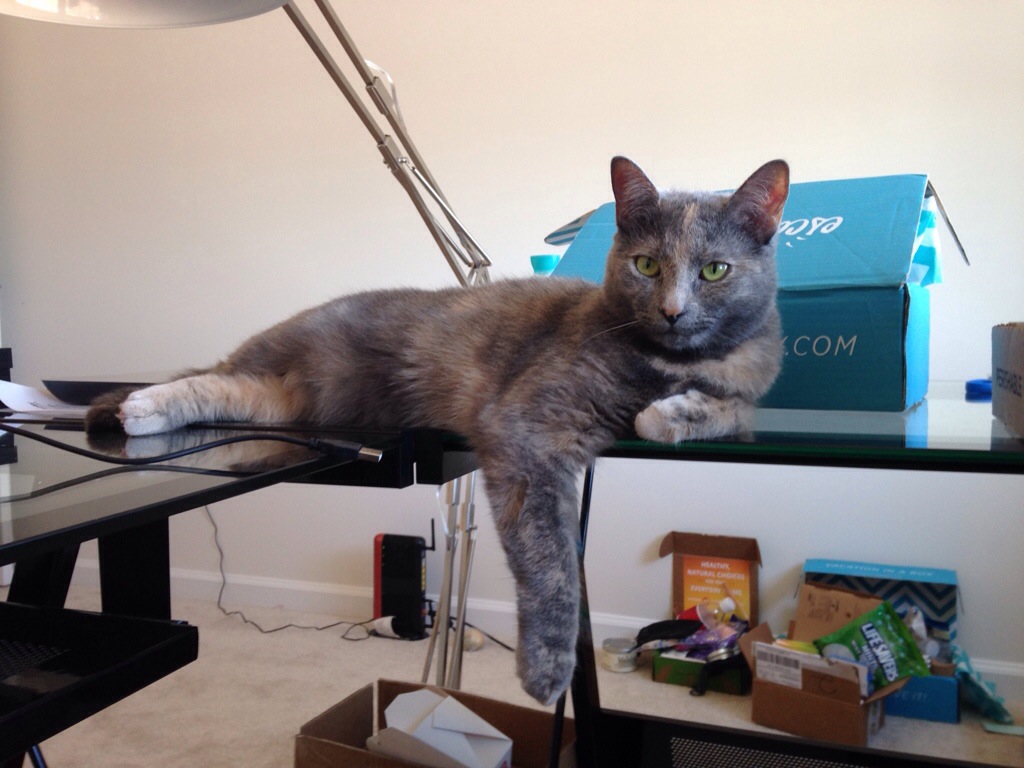 She takes over my desk.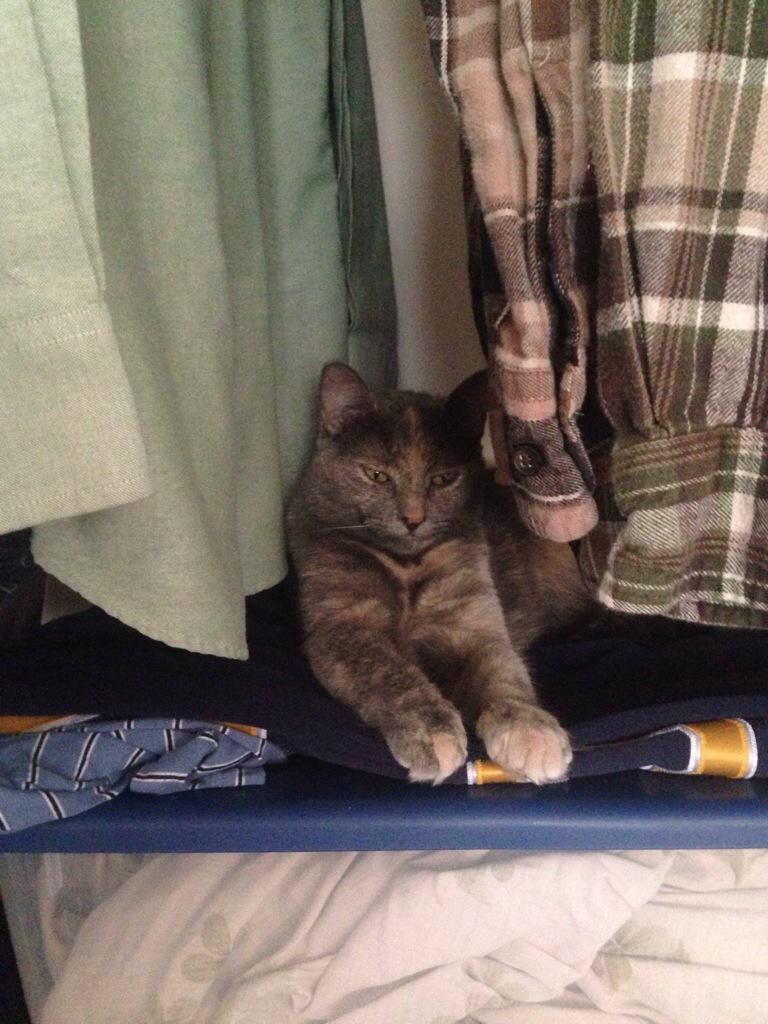 She had her own getaway.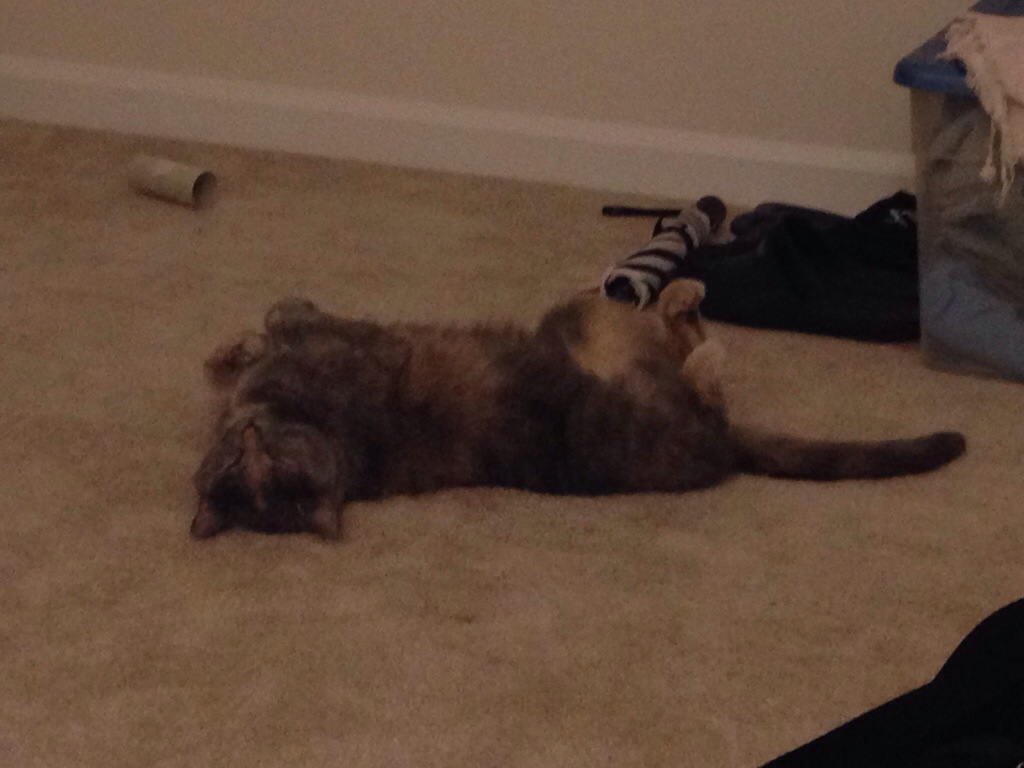 She splays all over the place.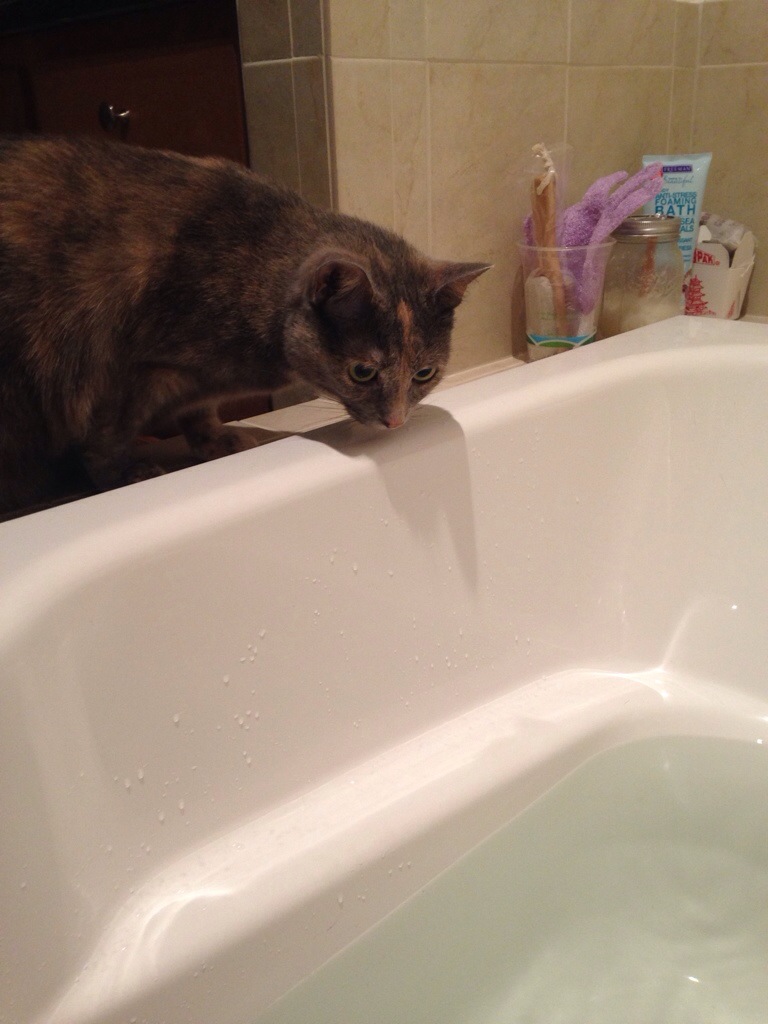 She explores the bath.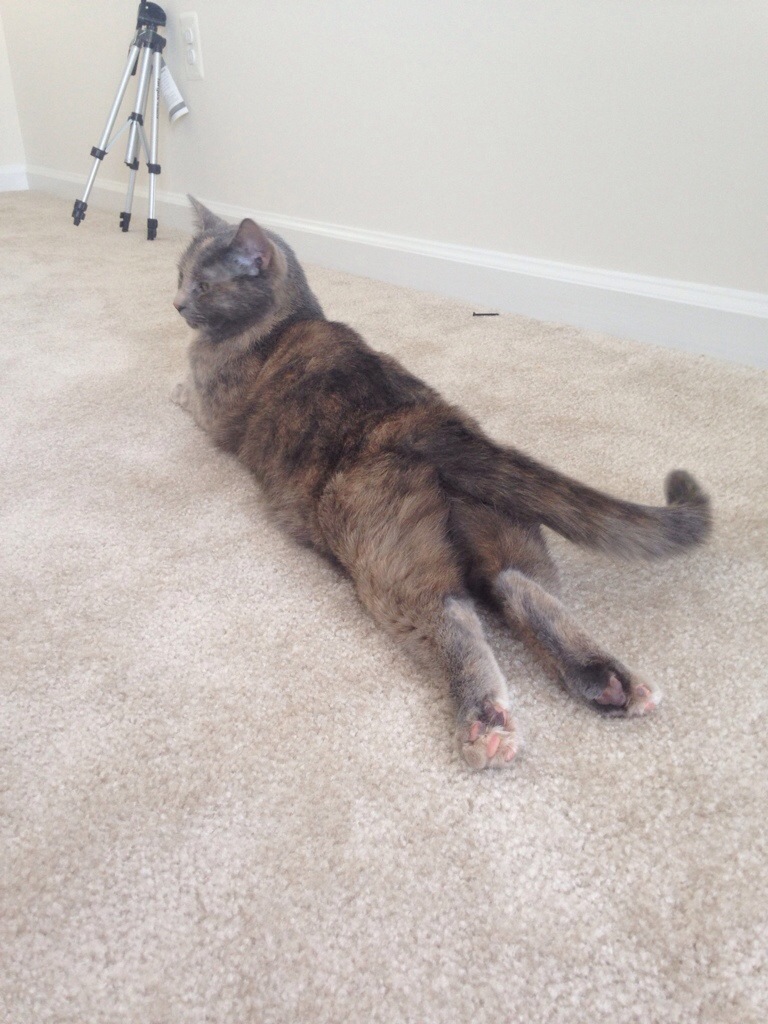 She stretches out.
Ah, what a good life! When she first arrived she couldn't seem to truly let go and rest, but now she sleeps so soundly. 🙂 It's great having some liveliness around here!
« Prev:Good Friday
How to: set keyboard shortcuts:Next »