Yesterday when I left work, I stopped at a red light and looked out my window at the falling snow. That's when I noticed it: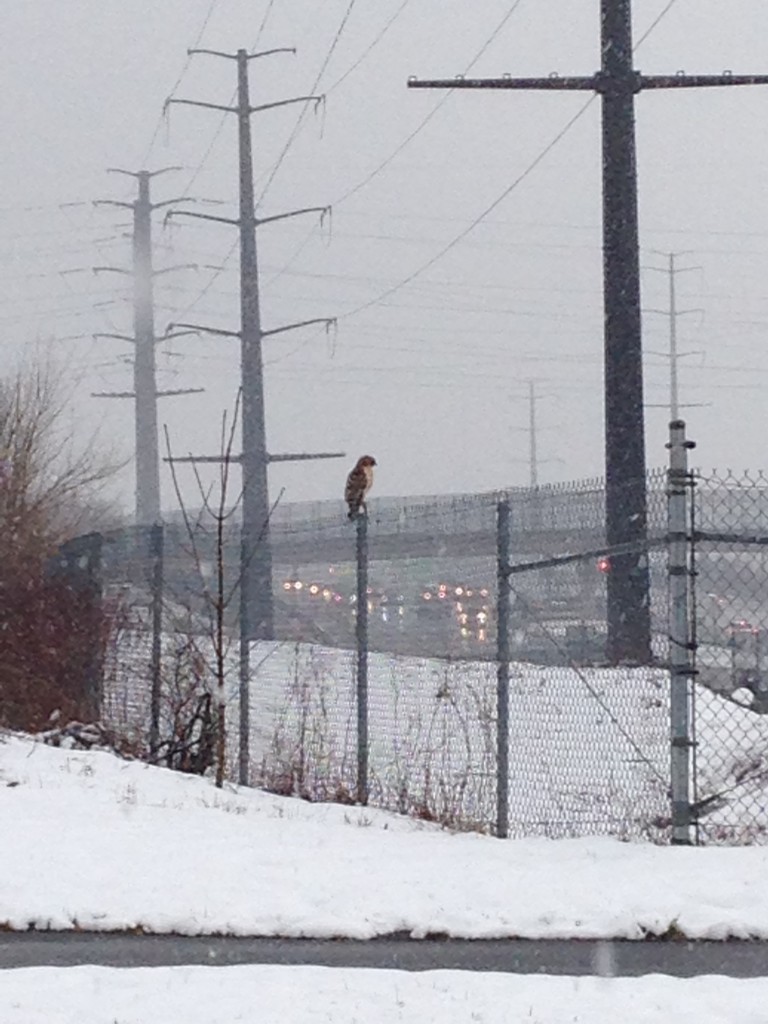 What a beauty. I mentioned before I love birds of prey and it's rare that I get to see an owl. Usually it's a hawk of some sort, so this was super cool. My theory is that it was out enjoying the snow (and probably thought it blended in). I mean, if I was an owl I'd come out and chill on a fence enjoying the snow. I got a chance to snap this shot and shoot a quick video before the light turned green. I then drove home in awe and considered turning around to get another glimpse.
owl in snow from Mary Qin on Vimeo.
« Prev:Barefoot
March Madness:Next »