The snacks for this month were far more aligned with my taste overall. I considered if I should continue this box but I really don't get around to eating all those snacks, so if I'm not absolutely loving it then it's a no.
Love With Food is $12 per box (or as discounted as $120 for an entire year, with an option in between) and comes with 8 or more snack products. Boxes are sent monthly with no option to skip. They offer a referral program that earns you points towards products or boxes.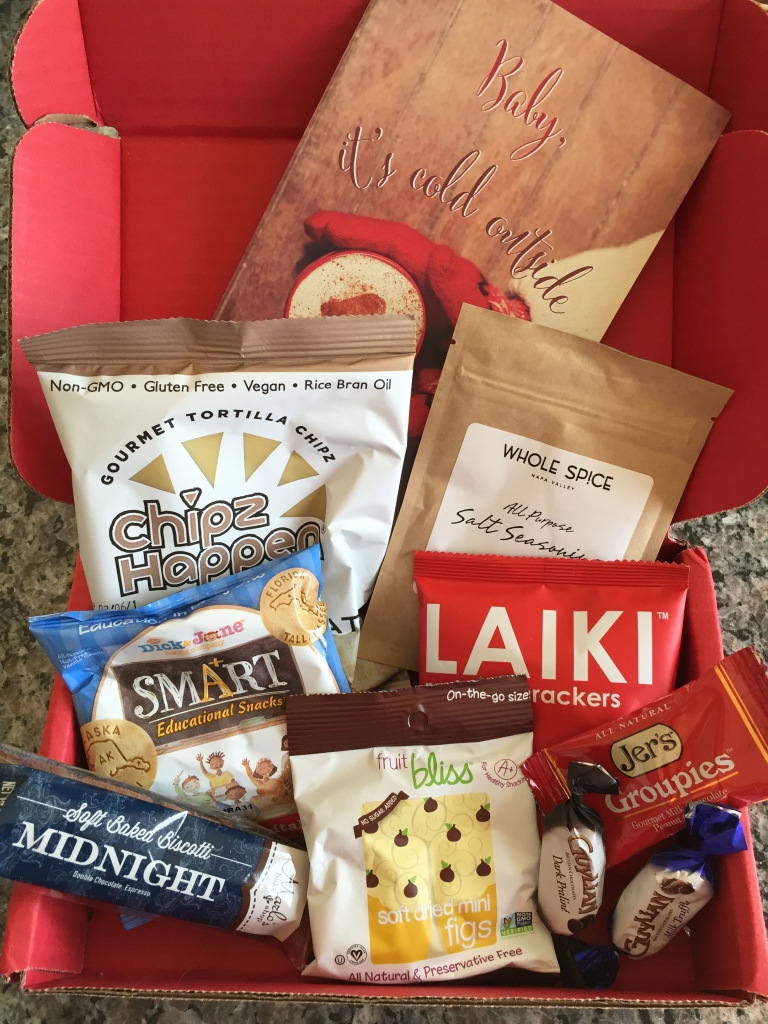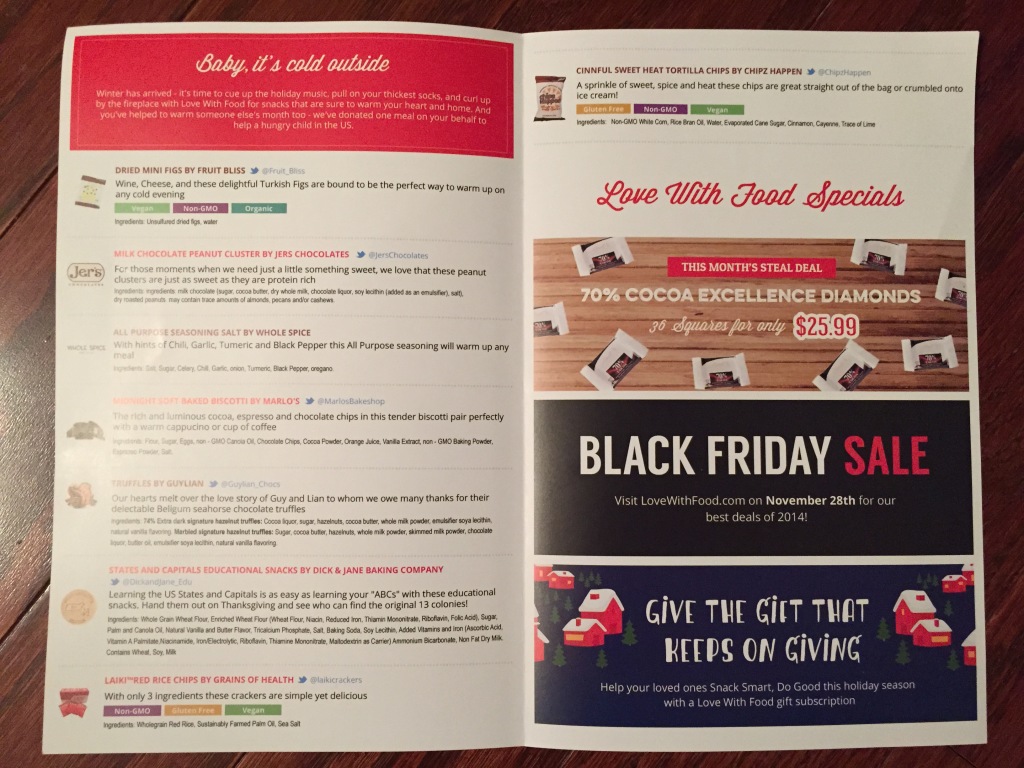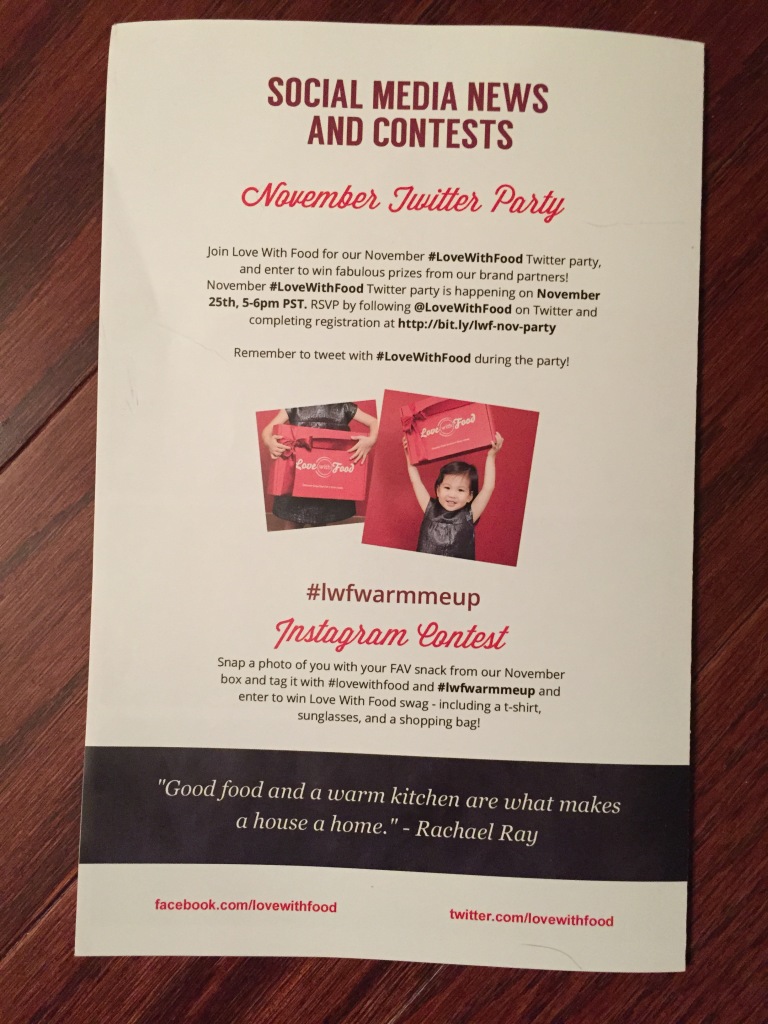 (click to enlarge and read messaging)
Maybe I'm more into winter weather food or something. These snacks fit my preferences more than most other boxes so far. I enjoyed the Laiki red rice crackers that scared me at first when I saw they were kind of purple-ish. The taste was a nice salty flavor, nothing overwhelming and a most excellent crispy crunchy with each bite. I was also surprised by the Marlo's Midnight soft baked biscotti when I saw it had some espresso flavor, since I don't like anything remotely coffee-related. Turns out the chocolate flavor of this was enough to overcome any espresso influence. I definitely prefer this being soft and crumbly rather than firm like most biscotti. When it came to the Fruit Bliss soft dried mini figs, I was really hoping I'd like them, but they were kind of plain and too natural. Is it my imagination or did they taste almost earthy? Then the last treat I've tried so far is Jer's Groupies Milk Chocolate peanut cluster, which are too peanuty for me. They have plain peanuts inside so the flavor was too strong for me (I don't like peanuts). I was really hoping for something more like a caramel turtle.
As for the ones I've yet to try, I'm mostly looking forward to it. The Chipz Happen Cinnful Sweet Heat tortilla chips look so intriguing. I don't think I've ever had sweet tortilla chips, much less sweet and spicy ones. I already put the Whole Spice All Purpose Salt Seasoning in our cupboard for use. I love seasonings and I dream of having a rack of them, except that I hardly ever use them so it's not worth it. This little pack is perfect and I can't wait to taste it. The Dick & Jane Smart Educational cookies seem fun, both to eat and brush up on my knowledge. I sure hope they're buttery and crisp the way I imagine. Then there are the Guylian truffles, which I know I'll enjoy. I've had them before and I like the slight hint of graininess in the filling.
This was a pretty great combination of items and I'm happy knowing that they won't have to go to waste, though I'll probably need help finishing the peanut cluster. Which are your favorite products?
[This post contains affiliate links. Signing up through them helps support my subscription and I'd be ever so grateful. 🙂 All opinions are my own and I received no compensation for this review. I just purchased this box at the special offer price and wanted to share what I got!]