Alright, London time! I can hardly believe it's been a year since we went there, so I'm certainly happy to get products from there. I hope to learn some good spots to hit up next time we go there. In the mean time, products from across the pond are a welcome sight and I look forward to try them all.
Escape Monthly is just under $40 per box (with code for 20% off your subscription – see end of post) and comes with a variety of food, home, skincare items themed around a city/region. Each box comes with a guide for that area. Boxes are sent monthly with no option to skip. They offer a referral commission program.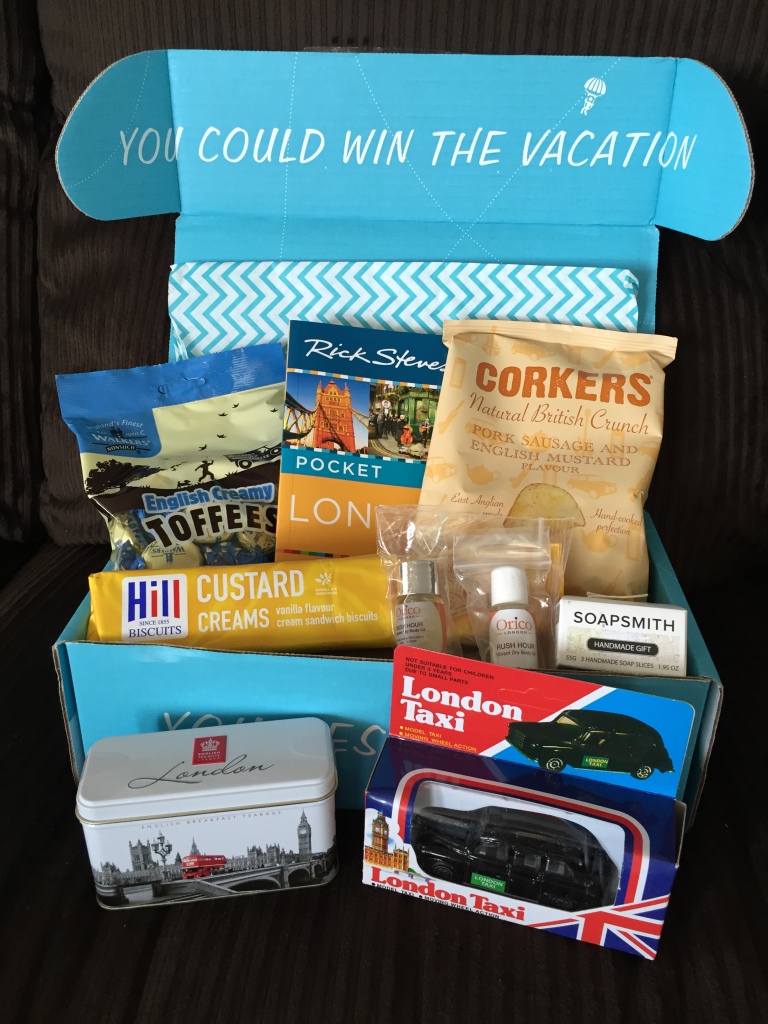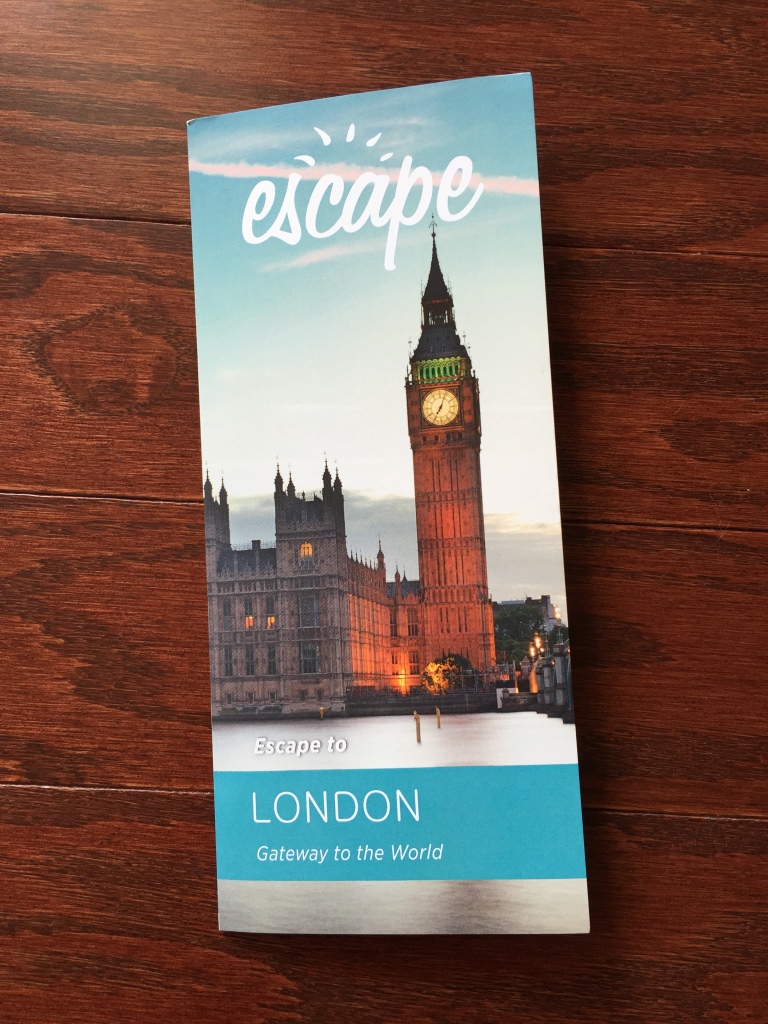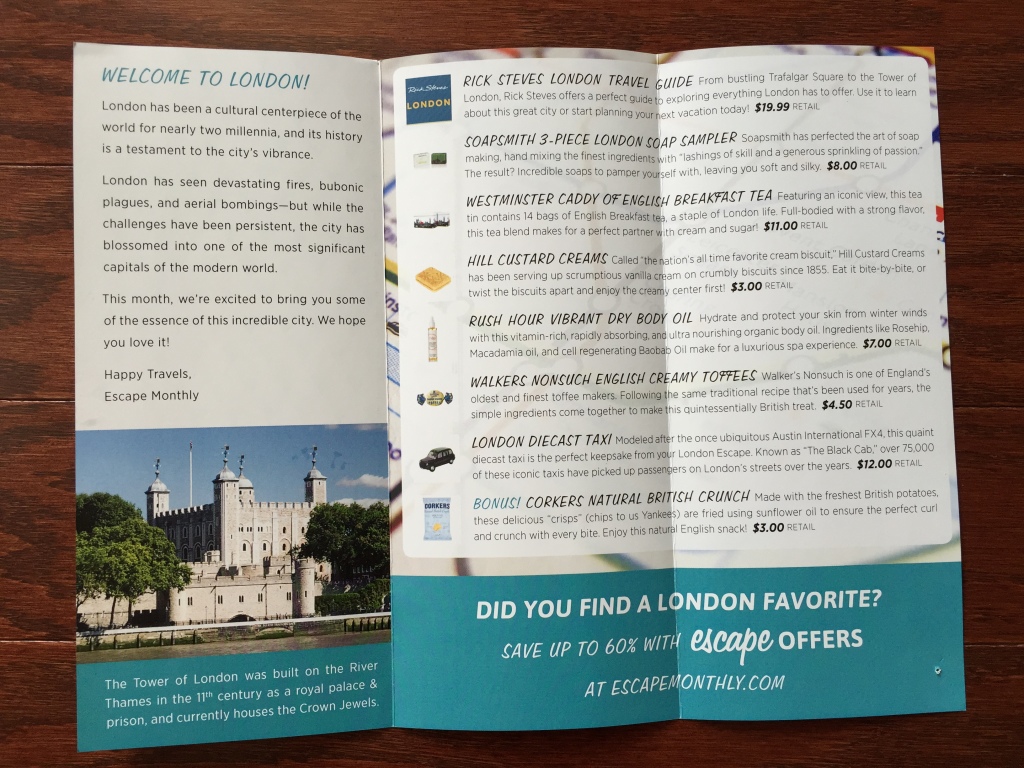 (click to enlarge and read full messaging)
Everything here was new to me, so that was great for introducing me to different items. I like that some of them went full out with the British look while others are just products you might go for any day as you shop around.
Here's what came in the box:
Rick Steves' Pocket London – I'm sure Panda and I can make good use of this guide next time we venture to London. I've never looked at a guide for London, so it should be fun to read about some hidden gems and go find those. I wonder if they chose this brand because Moon Handbooks doesn't offer a general guide to London (instead they appear to have the guide to living abroad there).
Walkers' Nonsuch English Creamy Toffees – I love candy like this and the flavor of this was yummy. Nice and chewy without being so soft it gets stuck all over your teeth. It's basically like eating a caramel candy and I'm a huge fan of those. I wonder if this is related to Walkers the brand that's the British version of Lays.
Hill Biscuits Custard Creams – I'm saving these for a rainy day, when I want a sweet snack to go with my tea. It just seems like it'd be a good companion for that sort of thing. I did bring them with my on my travels in case I want to eat them on the plane. They'd make a nice snack in flight when I get hungry.
Orico Rush Hour Vibrant Dry Body Oil – Good thing they put these in plastic baggies, because one of them leaked in transit. Luckily, it was all contained in the pouch and was just enough to permeate the label, but not create much of a mess. This is excellent timing as the weather gets cold and my skin dries more quickly. I've switched my lotioning to body butters and oils, so this fits right in to my routine.
Soapsmith soap samples – I always enjoy a little bit of soap and I look forward to using these. For some reason it feels really satisfying to finish a bar of soap, so these will certainly offer me that satisfaction faster. The scents are pretty strong and I like how refreshing it is to get a whiff of them. I expect they'll foam well, which is always entertaining.
English Tea Gifts London English Breakfast tea caddy – What a cute container! I'll have to think of how to reuse it when I drink up the tea. I generally prefer green teas rather than the darker teas the Brits like. I never really learned to add milk and sugar to my tea, so these are rather bitter. I might just try to lightly brew them (or this would make an excellent gift for someone).
London Taxi diecast – Panda got all excited when he saw this. It's right up his alley along with toys, trinkets, and random collectibles. I think we should get him a bookshelf to showcase his little collections and we can add this mini taxi! I remember my first impression of a taxi just like this when I arrived in Scotland. I marveled at how much space we had in there, luggage and all.
Corkers Pork Sausage and English Mustard crisps  – These made a good snack, though I'd definitely opt for another flavor. The meat flavor thing seems popular in the UK, but it's a bit strong and salty for me. Or maybe it's overwhelming with intense umami sensation. I did like the texture of these a lot so the whole sunflower oil thing works for me. I also happen to love Hula Hoops, which are snacks they cook with sunflower oil too. It gives a crisper, crunchier finish.
I'm a fan of all the food items provided as well as the body products. The miniature diecast is cool for display, but I don't know what to do with it. I would have been interested in something like that that also can serve a purpose. Perhaps as a little container or pencil sharpener or something. What's your favorite from this London Escape Monthly box? If you want to sign up, try one of these codes (not sure which ones are still active): RICOESCAPE, CARIBBEAN, or LONDON for 20% off the lifetime of your subscription or GIFTESCAPE for 25% off.
Next up is Hawaii (again). Funny since I'll actually be in Hawaii right before this box is shipped. It's been just over a year since they previously did a Hawaii box and this is the first repeat theme, so I expect a new set of items to show me even more of what the islands have to offer. Either way, I do believe I'll enjoy the products. There's all sorts of goodness in the middle of the Pacific!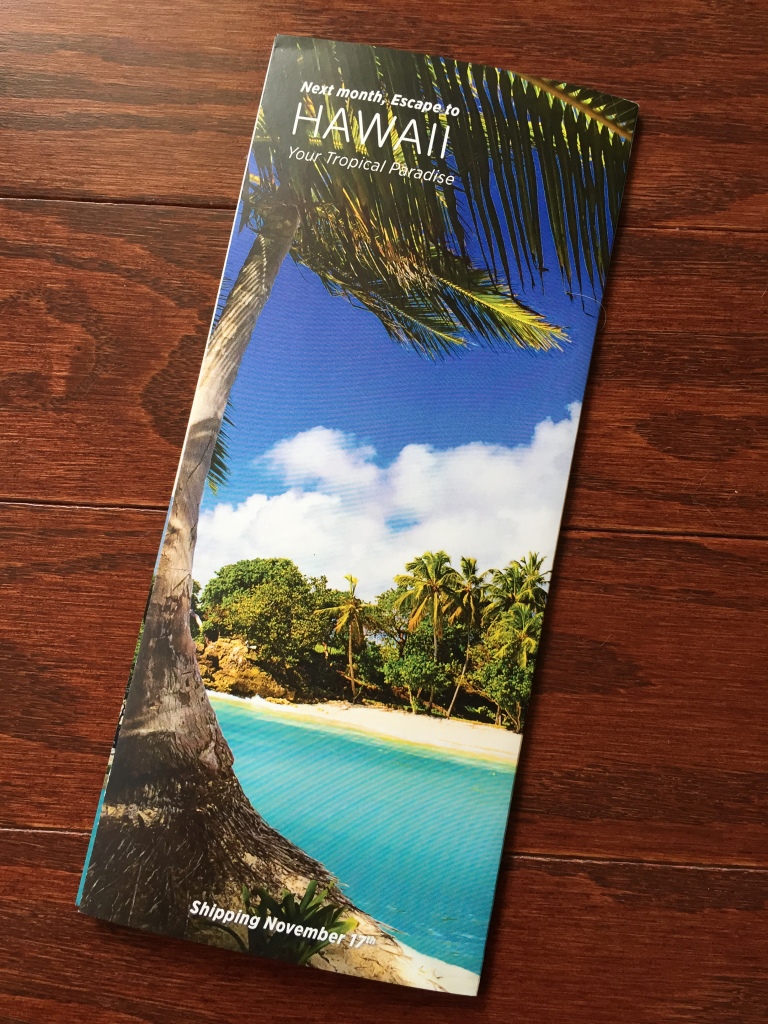 [This post contains affiliate links. Signing up through them helps support my subscription and I'd be ever so grateful. 🙂 All opinions are my own and I received no compensation for this review. I just purchased this box and wanted to share what I got!]