Here's what I love about this time of year: people are happy, people are celebrating.
I came home initially feeling a bit like I was escaping the challenges of my new life for a bit. Taking a break to return to a place that is familiar, with wide networks of people I know. At first it was a quiet time for me to reflect and enjoy the peace. As my birthday drew near, I started to make plans with people and by the time I leave I'll have had about half a dozen meet ups with very different social groups. I hadn't quite realized how lonely and disconnected I felt until I began reconnecting. Suddenly I noticed that I was happier and the feeling multiplied on my birthday, as old friends left me messages. It's such a marvelous feeling to have all these social connections and I'm going to have to find some groups to get involved with out east.
Not only are a ton of people around for the holidays, they are generally in high spirits. This is a time to reunite with loved ones, to reflect on a year gone by, to celebrate a fresh new start. A new year gives people hope and something to look forward to. It's the perfect time to try to make the kinds of changes we'd like to see in our lives. Oh, and for me it's also a time to think about the age I just passed and what another year can bring. I certainly don't feel 28, but hey it happened! The combination of people being excited about the prospects of a new year, happy to be with family, and wishing me well on my birthday has been such a mood booster.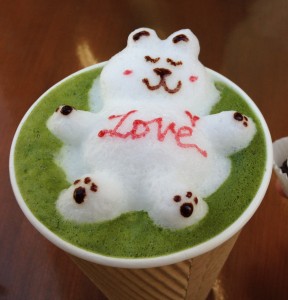 I feel loved. Loved by my family (Missy included), loved by my fiance, loved by my friends. The pride in my mom's demeanor when she told me about my birthday gift was priceless. My parents' love for me runs incredibly deep and when they can set me up for a good life, it makes them happy. This year they were able to gift me a sizable contribution towards the down payment of the condo. It's not about the money itself, but the fact that they can provide me with a springboard toward a life of success and happiness. And seeing how proud it makes them touches my heart. I am so fortunate to have hardworking parents who put so much into me.
It's times like these that I'm reminded of a quote from Sister Wives: "Love should be multiplied, not divided." Indeed, I don't see why loving one person takes away from the love of another. I love the people in my life in vastly different ways, depending on the nature of our relationships. At the moment I feel so much joy in the love around me it's beautiful. I guess it's also easy because I can manage my time between all the people (and animals) I want to be around. I don't have any of them hogging my time and energy or complaining that something else is. And so I'm at a good place again, basking in the final days of this retreat as I look to transition back east and find some friends outside of work. Maybe I'm ready for 2014 after all.