I was deciding whether I wanted to get Ipsy again when I inadvertently missed the deadline to unsubscribe, so I figured why not keep going with it for another month? I mean, for $10 I'm getting a bunch of products and if I don't like them I can always trade. I was eager to find spoilers but as each one was revealed I got more and more concerned, since none were products that I use. However, I'm actually enjoying discovering this new stuff and maybe even starting to use some makeup?
Ipsy is $10 per glam bag and comes with 5 or so beauty/skincare products. Bags are sent monthly with no option to skip. There's usually a waitlist to get the subscription. They offer a referral program that earns you points towards free products.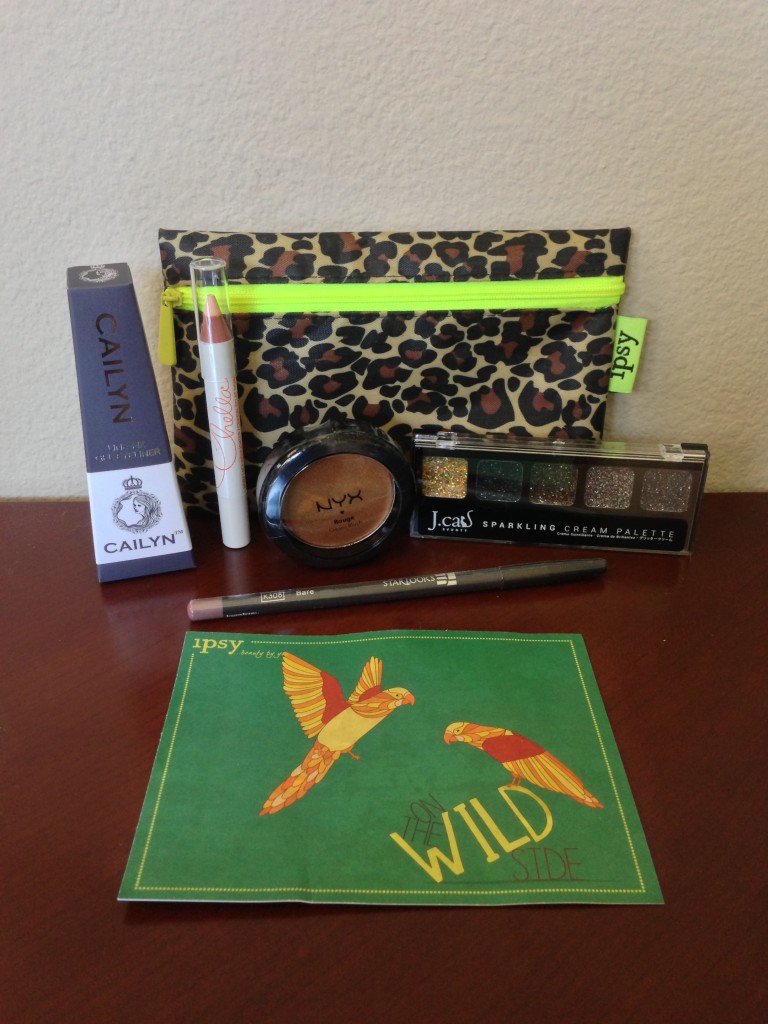 I liked the texture of the bag a lot more than the previous one, though I don't like the pattern as much. Still, I didn't think I'd like it at all when I first saw the spoilers, so I'm glad it impressed me more than expected. As for the products, here are my thoughts: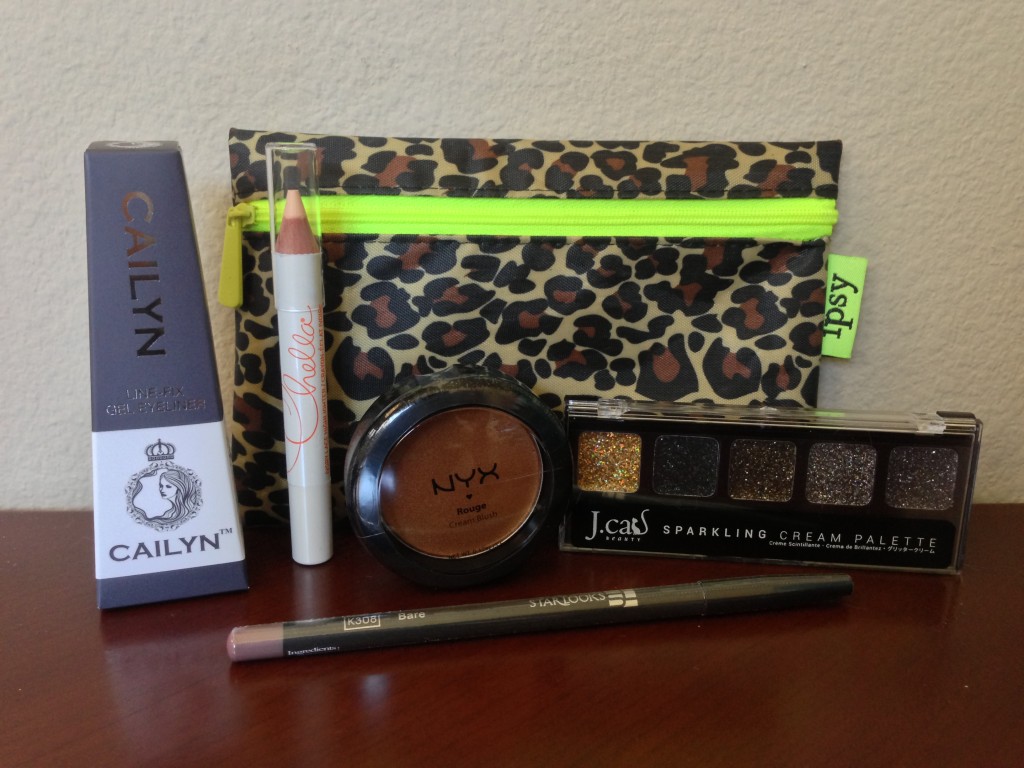 Cailyn Line-Fix Gel Eyeliner in Iron – trade. I've never tried applying gel eyeliner before, so I might as well go all out and get it in my favorite color (purple). I'm definitely putting this up for trade so I can get all wild with purple eyeliner.
Chella Ivory Lace Highlighter – keep. I've been noticing how my eyebrows look more recently, so I'm totally ready to experiment with this highlighter and see what it can do for me. At the least it should be able to help calm down some of my redness.
NYX Rouge Cream Blush in Bronze Goddess – trade. While I like the shade of this blush and I'm super curious about cream blushes, I just don't use blush so it'd be such a waste. I'm sure there's someone else who can make good use of this and trade me for something I'd actually use more than once.
J.cat Sparkling Cream Palette in Volta – trade/keep. I'm going to list this up for trading but if nobody wants it (and it seems most people don't really care for glitter), next time I go out at night I'll use some of this to add playfulness. I don't mind being silly with some glitter!
Starlooks Lip Pencil in Bare – trade. I don't think I will ever want or need a lip pencil. It's just not my thing. Definitely going to swap for something else with this one!
What would you have done if you got these products? What are you planning on doing with the ones you did get? Let me know and definitely reach out if you're interested in a trade. Don't forget to see what else I have up on my FSOT list.
[This post contains affiliate links. Signing up through them helps support my subscription and I'd be ever so grateful. 🙂 All opinions are my own and I received no compensation for this review. I just purchased this bag and wanted to share what I got!]