In case you're not familiar with certain functions of the Apple mobile devices, you can actually set it to stop playing audio (including music, podcasts, audio books, etc.) after a designated period. For example, if you're listening to Pandora at night and want to keep it on until you fall asleep, you can ensure it stops playing after 30 minutes by setting a timer in the Clock app.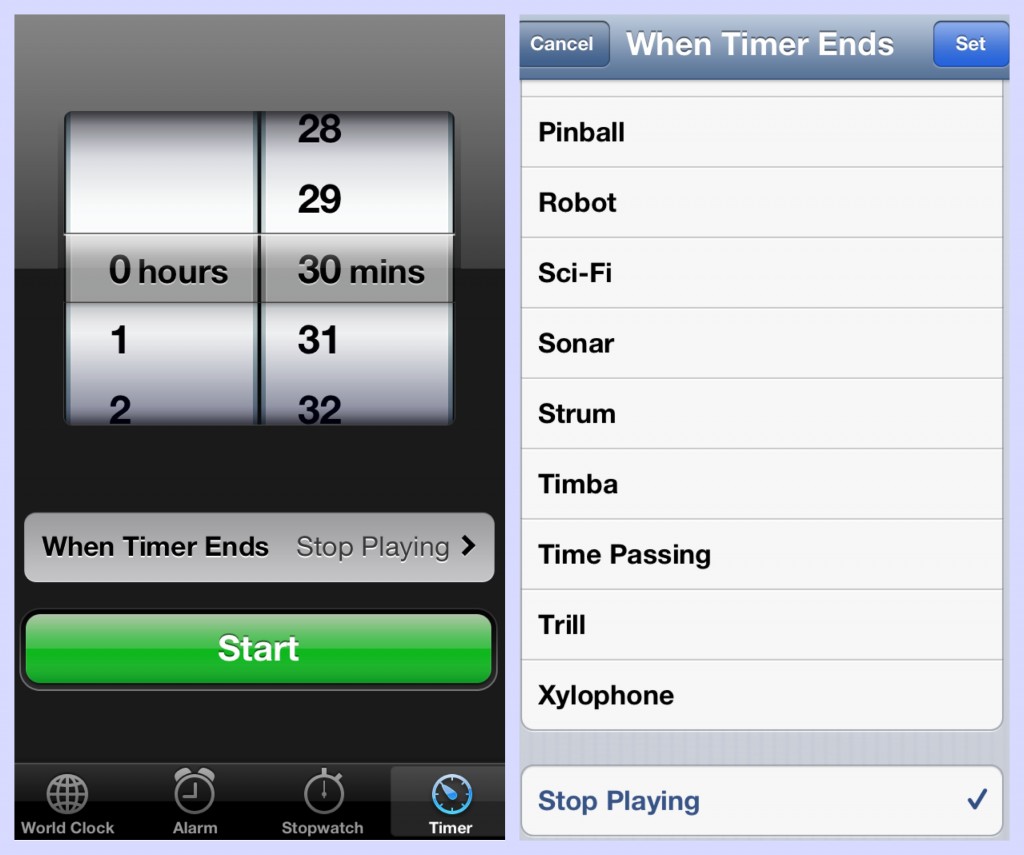 1. In Clock app, select Timer
2. Tap on "When Timer Ends" (see left side of image) and scroll to very bottom
3. Choose the last option: Stop Playing (see right side of image)
4. Set to Stop Playing and select how many minutes/hours you want the audio to stop (you can choose anything from 1 minute to 23 hours 59 minutes, in one-minute increments)
5. Select Start and the timer will begin. You can cancel or pause at any time. When the timer reaches 00:00, your audio will stop playing!
This works in pretty much any scenario where you have audio playing, ranging from listening to an audio book within a separate app, listening to music on Pandora/iHeartRadio or from your device's stored music, or even when you're streaming a podcast. Try it out the next time you want to fall asleep listening to something!