I skipped the September box, so I was looking forward to a mystery box that I might want. When I saw the Jewel Heist one, I was intrigued enough to order it! I would definitely have loved to win the whole birthstone collection. I only have one of those colors right now.
Julep mystery boxes are just under $25 per box and come with a mix of polish colors and beauty products. These are one-time orders and do not require a subscription.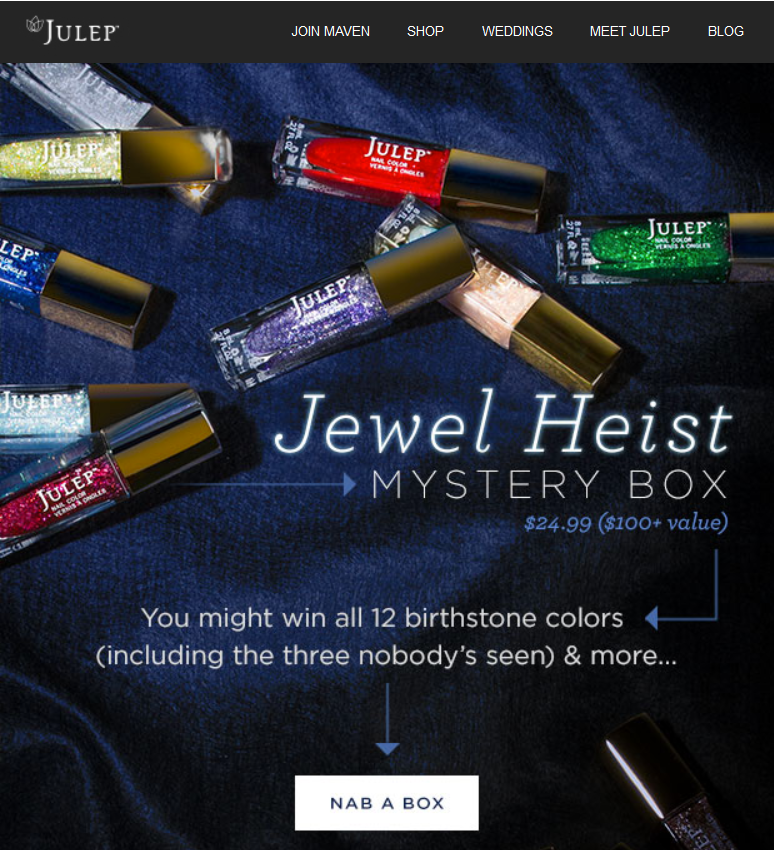 I definitely like the value of the box and the selection of items overall, even if I wouldn't use them all. I sure wish they'd picked a better polish color (and one not so obviously from years ago). I certainly would have loved to win one of the prizes this time!! Oh well, here's to next time.
Estimated value: $121 (Mask Noir $32, Double Duty Makeup Brush $28, Nail Color $14, Green Tea Facial Blotting Papers $10, Ink Gel Eyeliner $22, Lengthening Mascara $24) or $96.80 at Maven prices (20% off)
Join as a Julep Maven to get polishes sent to you monthly! Use code FREEBOX or FREEMAVEN to get the first box free (you pay shipping).
[This post contains affiliate links. Signing up through them helps support my subscription and I'd be ever so grateful. 🙂 All opinions are my own and I received no compensation for this review. I just purchased this box and wanted to share what I got!]