Another great event hosted by Gogobot – I mean, a Tron-themed beer pong and pool tournament?! Lol how do they come up with these things? It's amazing. I'm sooo glad I got involved with this community.
Before I talk about the event, let me digress briefly. That night I realized something – that I can be super wacky/weird/fun when it comes to social events like this, but then all that personality gets lost when I write. So from now on I'm going to try to make an effort to be a little less boring and a little more crazy (in a good way). Oh, now that I think of it, I actually realized one more thing: people often get the wrong [early] impression of me. For example, one of my really good friends from college thought I was a sorority girl when he first met me. He was SO wrong. At this Gogobot party, one guy told me he thought my family's rich (we just manage our money well) and another guy guessed that I shop at Hollister (never been actually).
Now on to the event:
Lyft was sponsoring rides to the event and I would have loved to have been able to try out their service, but I live over 40 miles away. Perhaps another time! I'd never been to Busby's East before and I was glad that I could find parking easily. I found the party in the room with the pool tables and proceeded to put together my awesome glow-in-the-dark baseball cap. I just happened to get some glow sticks similar to puddle jumper toys as well, which I added as a propeller to my hat. Throw on some glasses and my nerd look was complete. Maybe I didn't look all that Tron, but I sure did have fun!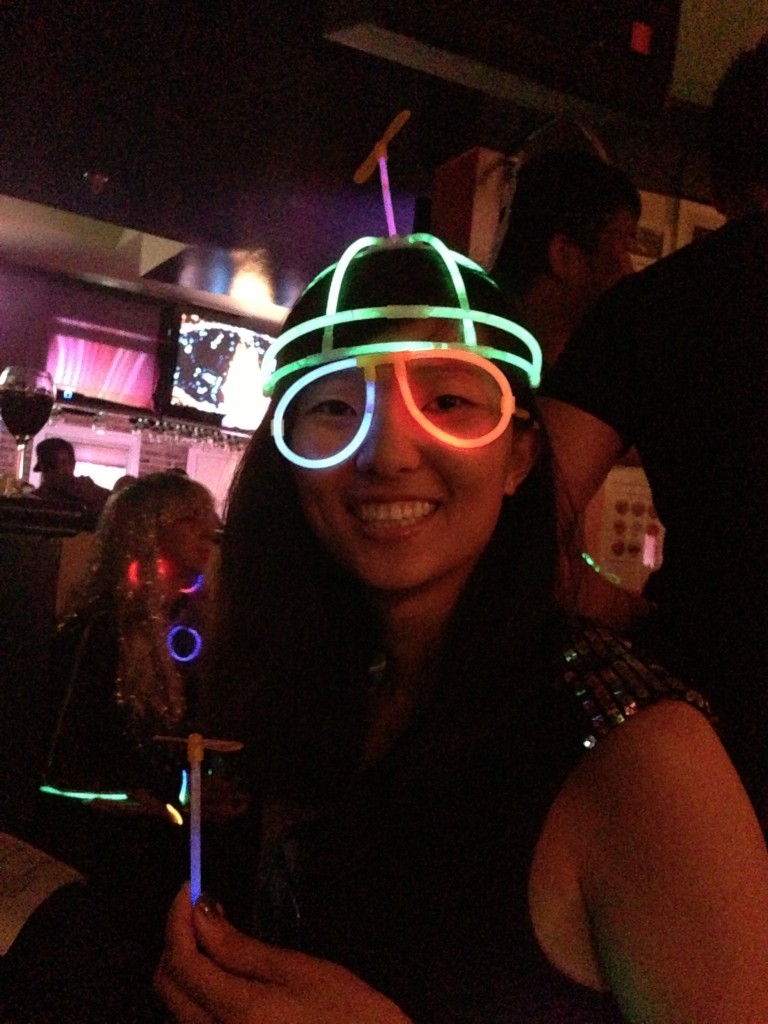 girls dancing on stage at Gogobot tron party from Mary Qin on Vimeo.