I went on a bunch of shopping outings today and bought way more than your usual amount.
First, it was at Costco, with 14 gallons of milk, 7 gallons of creamer, 9 lbs of sugar, 3000 packs of Splenda, and 3 gallons of soy milk.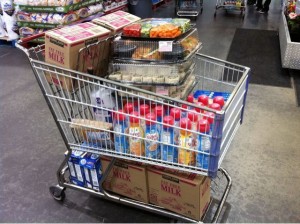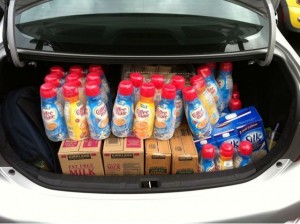 Then at Home Depot we took the entire display of buckets and then tracked down 4 more for a total of 30. Countless zip ties, nails, tape, and cords later, it was time to check out. Thankfully it all fit in my car ok.