Woo hoo! I got the very first Escape Monthly box last week and it turned out great. When I heard the destination for this box would be Napa, I was a bit concerned it might be too focused on wine. Since I don't drink, that wouldn't make a very fun box for me. Luckily, it had a great mix of food, skincare, relaxation products, and travel info. I had to rush off before I could get proper pictures of all the products, but here's an idea of what it all looked like: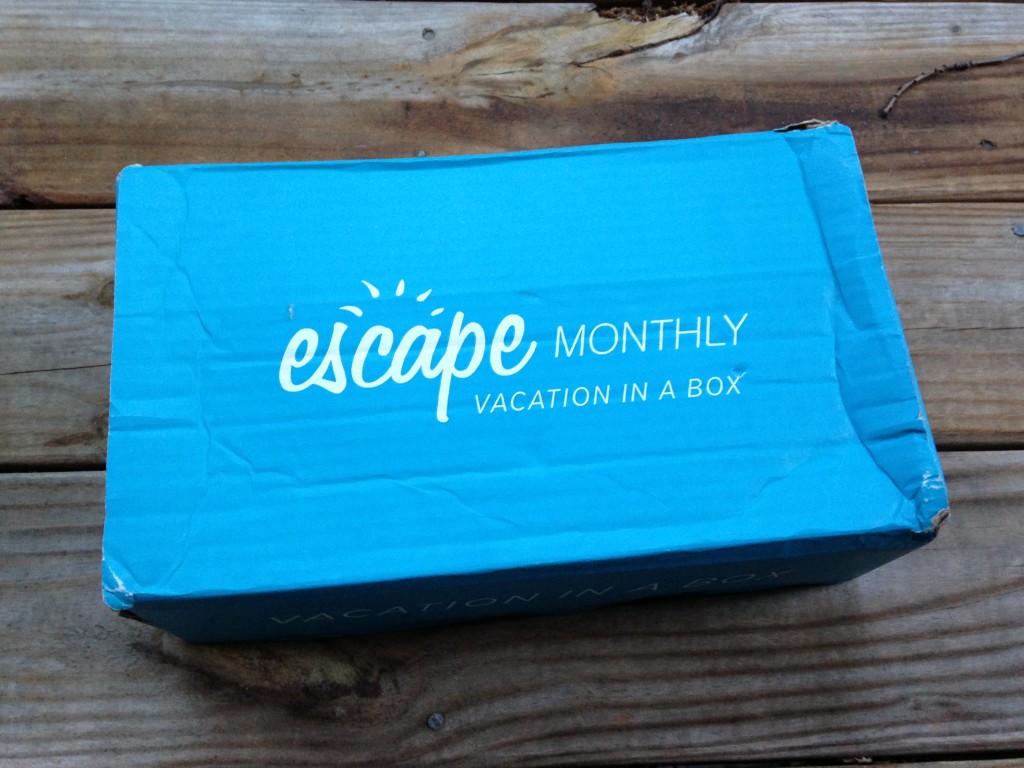 Escape Monthly is just under $40 per box (with code for 20% off your subscription – see end of post) and comes with a variety of food, home, skincare items themed around a city. Each box comes with a Moon Handbooks guide for that region. Boxes are sent monthly with no option to skip. They offer a lovely recurring referral commission program.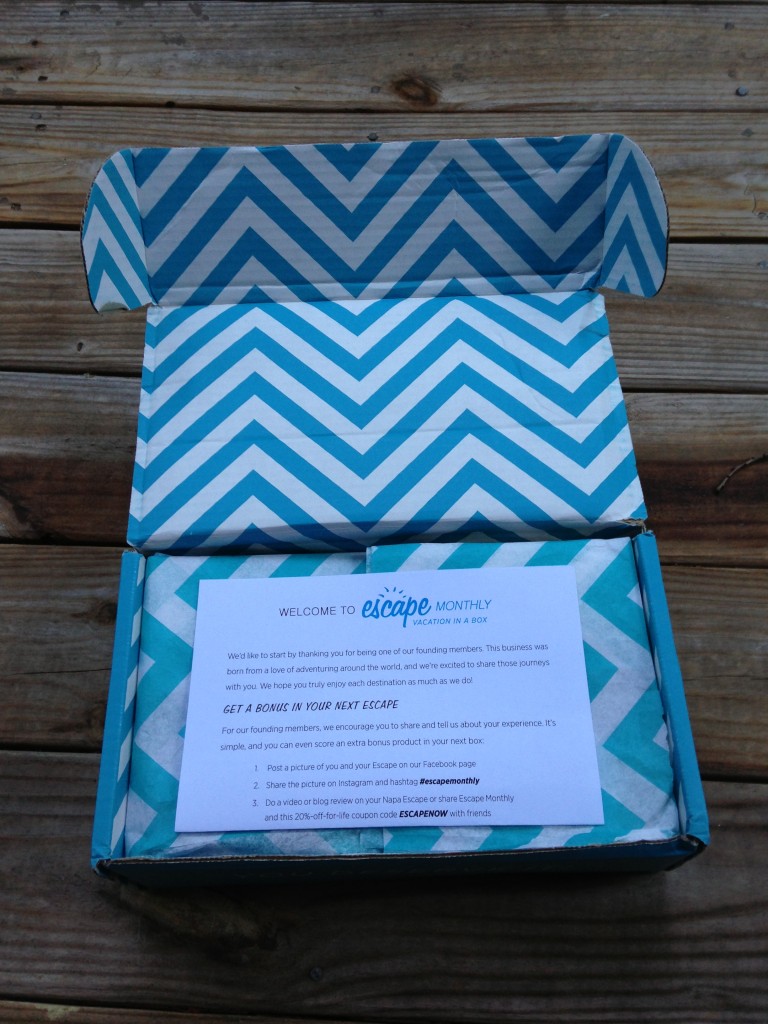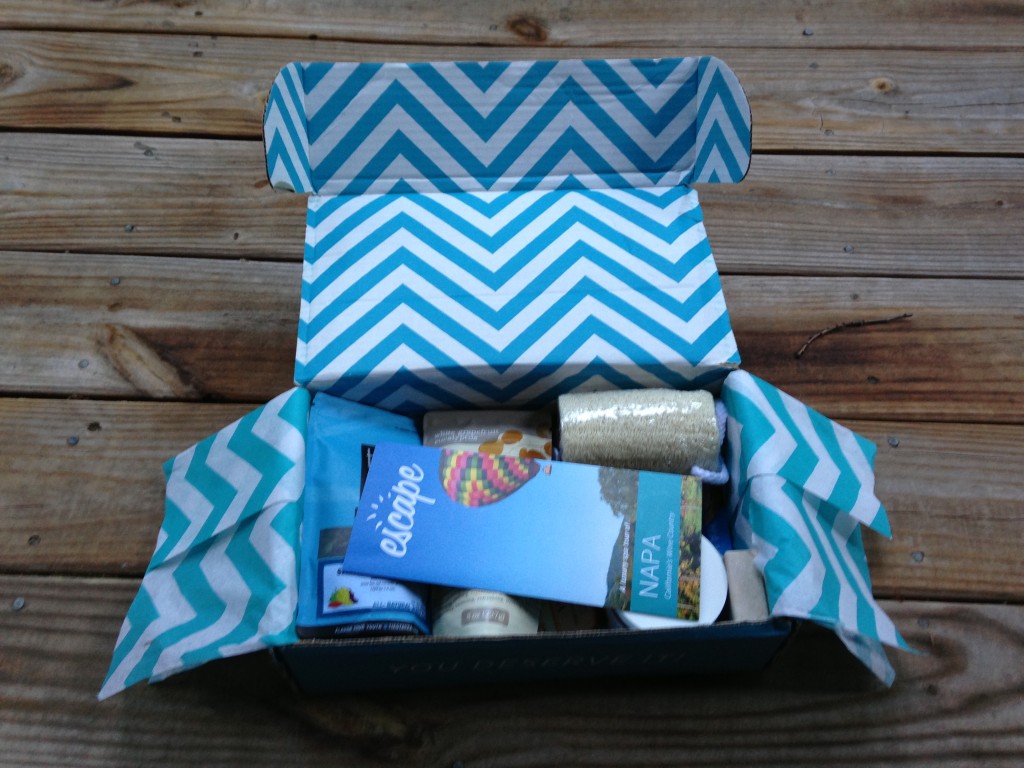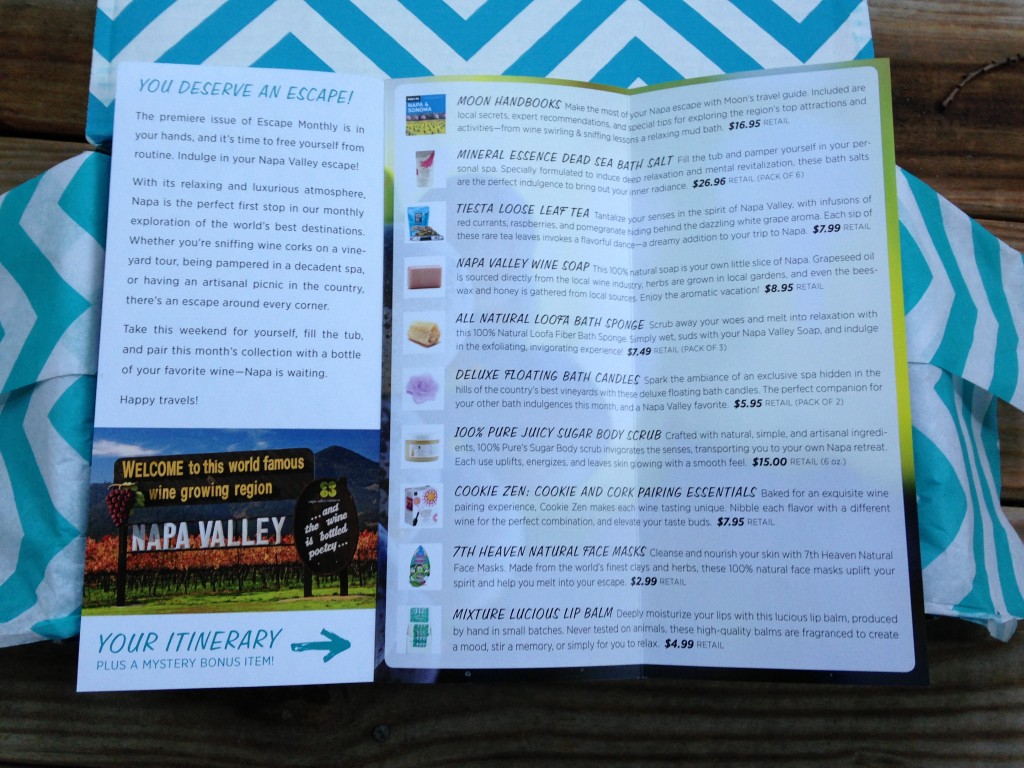 (click to enlarge and read full messaging)
I love that they really took the time to write out messaging that fits with their theme and explain how each product can contribute to your experience of this destination. The variety is great, though I think another snack item might have been nice since the products were rather spa-heavy. Still, I liked that there were bath items, skincare items, household items, a food item, a drink item, and of course a tour book of the region. I definitely feel a lot more prepared for what Napa Valley has to offer and I am definitely set for creating a relaxing experience in the comfort of my own home!
Here's what came in the box:
Moon Handbooks guide to Napa & Sonoma – A very handy thing to have when preparing a trip to the region!
Napa Valley Wine Soap – How cool is this? Made with grapeseed oil and local products – perfectly incorporating relaxation with the wineries.
all natural loofah bath sponge – I've wanted to have one of these for ages and kept telling myself I'd grow them, but now I don't have to!
deluxe floating bath candles (set of 2) – Pretty little flower candles in my favorite color… you know I'll be making good use of them. I feel so motivated to take a bath.
100% Pure Juicy Sugar Body Scrub – Yes, yes yes! I love trying out this brand and I can't get enough of scrubs.
Cookie Zen Cookie & Cork Pairing – Well, I'll skip the wine part and jump straight to the munching on cookies part!
7th Heaven natural face masks – Another brand I've been interested in so I can't wait to use this mask. I've been meaning to use masks more!
Mixture Luscious lip balm – I'm looking forward to smelling what scent this is. Lip balms are always useful and I'll probably throw this in a purse or car so I can have it handy.
mystery soap – So when I get back to my box, I will check on the brand, but there was actually another soap in this box. It was a smaller bar of soap and might be the bonus item mentioned in the info card.
Suki lotion sample – This is a brand I learned about through Yuzen and I'm always happy to try their products. Adding this to my samples baggie that I'm working through!
$50 NakedWines.com gift card – Here's the wine portion of the theme! I won't be using it but for those looking to create that Napa experience this would certainly help. If you'd like the code let me know and I can share it with you. Terms do apply so I'll let you know about those if you're interested.
My favorite product is the 100% Pure Juicy Sugar Body Scrub, which combines my love of scrubs with my fascination with 100% Pure, which I've received sample lotions of before. I can't wait to try it out when I get a chance! I'm also really happy that there was a loofah included since that's just the type of bonus accessory item I was hoping for. I've gotten tons of food and beauty products from subscriptions and I always appreciate when I get an item that works well with them but is more of a tool. It allows me to enjoy my products that much more!
Did you get an Escape Monthly box? What do you think of their introductory Napa Valley destination box? If you're interested in signing up, they're still offering 20% off for the lifetime of your subscription with code ESCAPENOW. Oh! And each month some lucky subscriber wins a trip to the destination!! How amazing is that?? 🙂
[This post contains affiliate links. Signing up through them helps support my subscription and I'd be ever so grateful. 🙂 All opinions are my own and I received no compensation for this review. I just purchased this box and wanted to share what I got!]