Save time by setting your own personalized keyboard shortcuts on your iDevice! If you type a lot on your Apple device, there are probably certain words and phrases that you input all the time. In my case, I kept meaning to set up a shortcut for my email address so I don't have to fill it out each time. This also helps prevents any typing errors I might have.
To set your own, go to Settings>General and scroll down to Keyboard. At the bottom are shortcuts and some might have been created for you already (like "omw" becoming "On my way"). Tap "Add New Shortcut…" to create custom ones.
The first line, Phrase, is what you want to be filled in when you use the shortcut.
The second line, Shortcut, is what you want to type to trigger the replacement.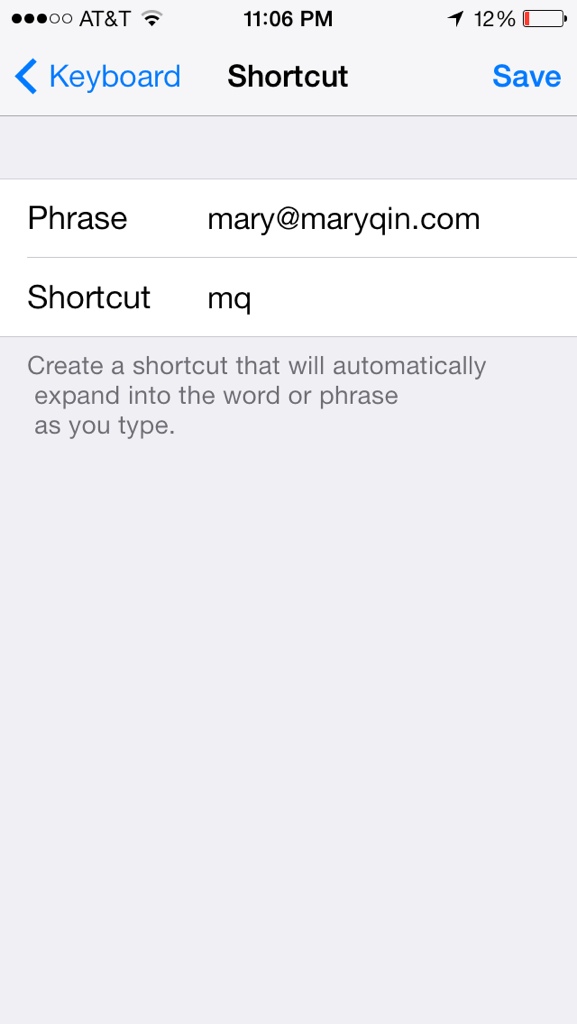 In my example, you can see that I've set "mq" to automatically expand into my full email address: mary@maryqin.com. Saves me so much effort! If you want the replacement to happen, just add punctuation or a space after you type the shortcut and the phrase will automatically appear. If you don't want the replacement, keep typing letters to form a different word or press the gray "x" next to the replacement phrase as shown.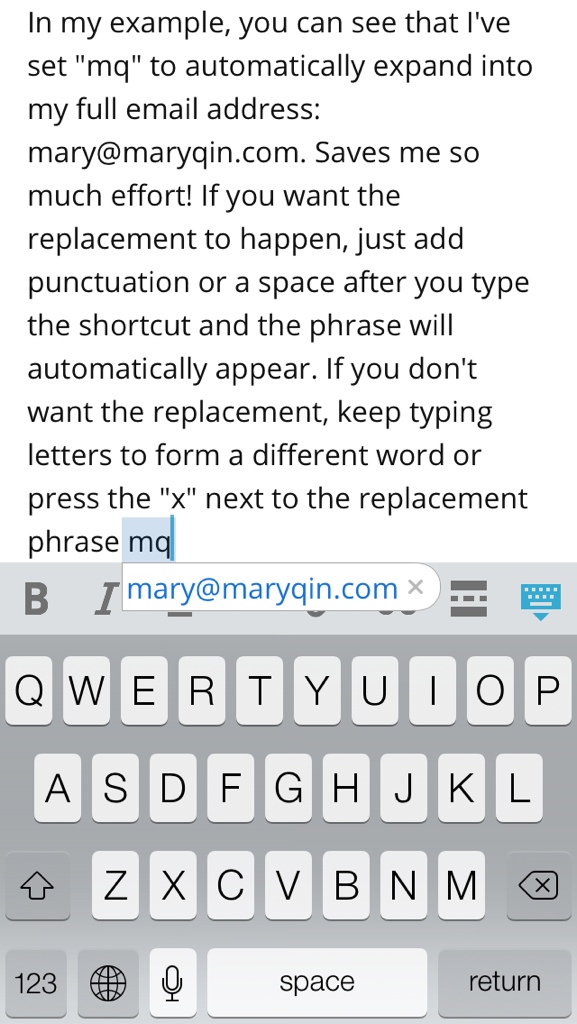 Easy! And now you can prevent excessive time being spent typing the same things over and over. 🙂