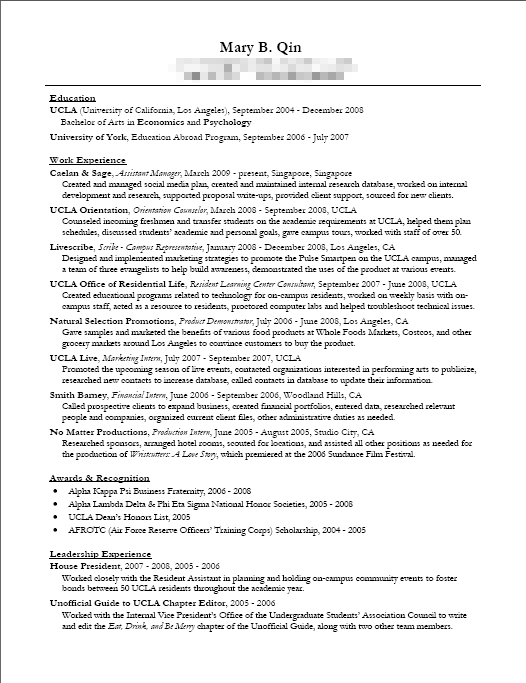 It's nearing the time when I need to start looking for a job again.  As I prepare for my final weeks in this part of the world, I am reminded of the next stage to come.  Then, rather out of the blue, I received an e-mail yesterday, with a job opportunity that I was extremely interested in.  The benefit of having a business fraternity network is that I hear of a lot of openings that I otherwise would not have known about.  Plus, I could get a direct referral from my fellow brother who was about to leave the post for her next venture (it's a co-ed organization, but since it's a fraternity we refer to everyone as brothers).
So, I eagerly updated my résumé and drafted a cover letter after reviewing both my brother's description of the position and the official one provided by the employer.  The duties include many overlaps with my interest areas and expertise, but also has plenty of room for growth and learning.  It's with a company with a powerful reputation and a vibrant culture, so I'd love to be a part of that.  Also, the team itself is supposed to be a great one to work with and the only down side to this is that the tenure is for 6 months.  However, there's a chance to get a full-time job from there, or to use this influential name to find a good job elsewhere.
For me, there is another constraint: I am still abroad at the time that they were hoping to hire.  That means that I first need to convince them to allow me to interview over Skype or an IM platform (which I have successfully done before with a recent job) and then I need to convince them to wait the two extra weeks for me to get back to start.  The odds are not high, but I have hope because it turns out that we got this e-mail request for applicants because the ones who they'd seen so far weren't very impressive.  If they like me enough, I think they'll find a way to bend the rules, since it's not that far off from what they wanted.  Plus it's such late notice, if they're desperate enough, it could work out.  We'll see!
In the mean time, I'll wrap things up here before I begin my job search in earnest next month.  Panda's been helping me look through listings to see if there's anything I may like and I'll use his account to browse some opportunities on a database maintained by our school.  I've got some ideas of types of companies to look for and I plan on visiting the Institute of the Environment at school when I get back to ask about local environmental companies.  Once again I'm not in a rush to start working, as it was when I first graduated in December.  This Singapore opportunity came up rather unexpectedly; I hadn't planned on working for a few months.  I'm back in that boat again, where I will pursue opportunities that come my way, but I'm not too concerned about landing a job right away.  If I need money I can look to an old job I had, working on an independent contractor basis.  🙂