I've been traveling a lot lately and in my flight back to LA not long ago, I had an aisle seat for the first time in ages. In fact, I can't remember the last time I didn't have a window seat. I always get a window seat. But, since I was given an exit row seat I figured it would be nicer than cramped in a normal aisle by the window, right? Little did I know how uncomfortable it would be for me to not be able to look outside. As it turns out, being able to stare blankly at the clouds, towns, and landscapes going by is actually really important to me. So that makes me wonder: do you prefer the window seat or aisle seat? (I'm assuming most people wouldn't go for the center seat.)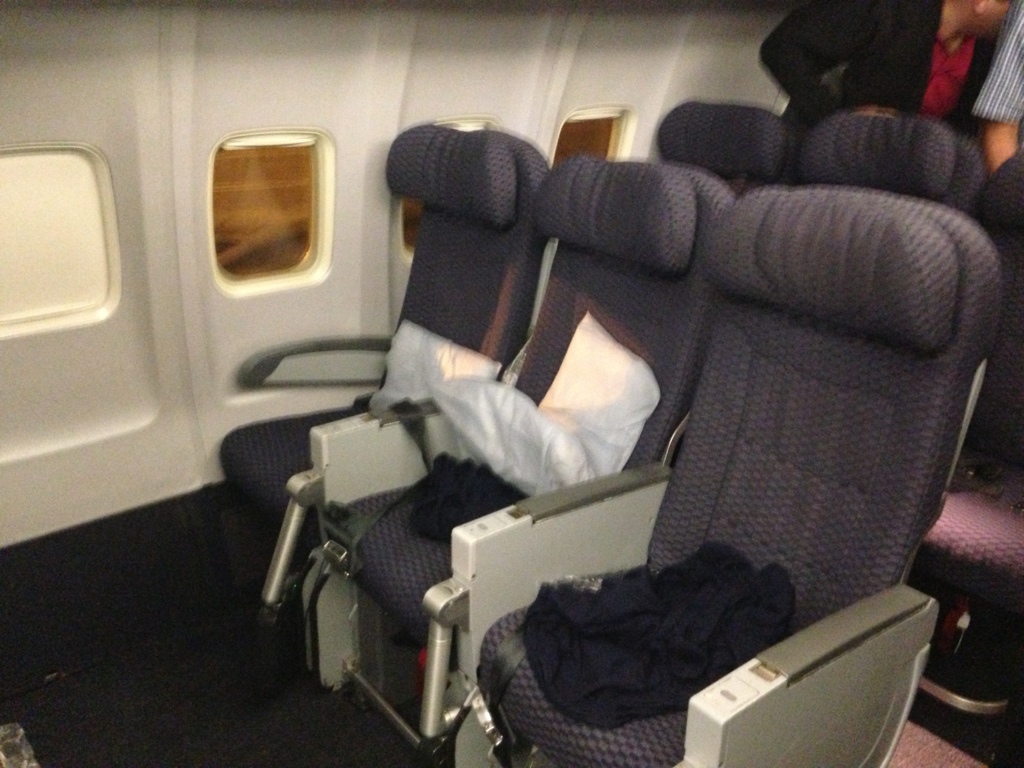 I'm all about the windows because I love looking out. I don't mind being squished in a small space and I rarely need to get up to move around or use the restroom. If the flight is around 5 hours or less, I almost never get up. It's only on more long-distance (typically international) flights that I would get up. Plus, I love having the wall to lean on.
Meanwhile, Panda is an aisle seat kind of guy. He prefers the extra space to spread out a little and the freedom to get up as he pleases. He doesn't mind not seeing out and when in first class, he gets to choose his meal earlier!
So what about you? Do you always sit in a window or aisle seat? Or do you like the center seat??
« Prev:365great Day 165: rocking chairs
365great Day 166: pillows:Next »