Alright, I know I'm totally late to the game with this one, but I still want to put it out there for posterity. It's still useful to go through the treats that came in previous Yuzen boxes and who knows, maybe you're looking for a review of a specific product that was included.
Yuzen is $26 per month and comes with around 5 or 6 eco-friendly beauty, skincare, food/snacks, and home products. Boxes are sent monthly with no option to skip. Sometimes there's a waitlist to get the subscription. They do not offer a referral program.
[Update: the collage below was featured on Yuzen's Facebook page! How exciting. :)]
I got so excited to try out this box that I completely forgot to take a shot of all the products together! Oh well…
Click on the pictures for the full sizes so you can enjoy all the details of each product!  You can even zoom in to read all the messaging.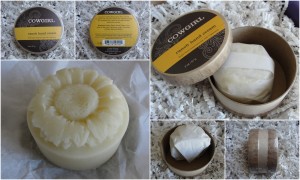 Cowgirl Skincare – Ranch Hand Cream: My very first reaction to this was of stunned surprise, because the packaging is the exact kind I was looking to use for a product I was working on launching (different dimensions though). What a coincidence! I was happy to get another Cowgirl product, after enjoying the cleanser that had come in the previous Yuzen box. When I first opened this, the flower pattern was just too pretty to ruin! I let it sit around for a couple of weeks as I used up my current solid lotion and then I couldn't resist anymore. Now this is my go-to lotion whenever my hands feel dry from too much washing. It's wonderfully hydrating and really fun to apply.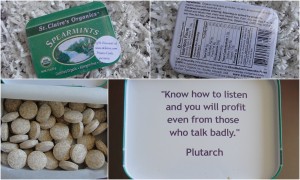 St. Claire's Organics – Spearmints: I wasn't expecting brown mints when I opened the tin, so that was kind of cool. It makes these mints feel more natural, as if they're straight from the earth. I also love the quote inside the tin, which is totally random. The mints themselves are great and not only taste good, but have a good texture. If I ever need more mints, I'd definitely look at St. Claire's. It'll probably take me ages to get through just this tin though! I love that Yuzen started adding discount codes so you can save when you do decide to buy more.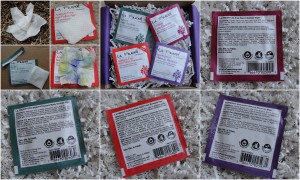 La Fresh – Instant Body Soother, Oil-Free Face Cleanser, Acetone-Free Nail Polish Remover, & Waterproof Makeup Remover: Wow, wow, WOW! I mean, I am just in love with La Fresh. I had heard of them, was intrigued, but couldn't make the plunge. Thank you Yuzen for completely converting me into a fan. I was amazed at how effective the nail polish remover was (and how wonderful it smells) – all without acetone! The face cleanser was lightly scented and very soothing. My skin felt so good afterwards I didn't even apply lotion. The body soother is a great refresher to your skin after a workout or time out in the sun. Its peppermint scent is totally relaxing too. Finally, the makeup remover was gentle and effective for the one time I've used makeup since I got it! Thank goodness I had that wipe, so I didn't have to wash my face multiple times or rub my eyes like crazy. I've since bought a ton of things from La Fresh, taking advantage of their free shipping for orders over $50 and 10% discount code for first-timers (8LFFSW5)!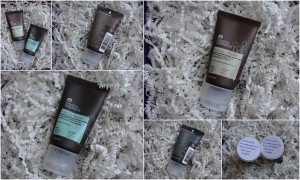 Pangea Organics – Japanese Matcha Tea with Acai & Goji Berry Facial Mask & Nigerian Ginger with Lavender & Thyme Facial Cream: Ok, I admit, the hype around this brand has intimidated me. So much so that I have actually yet to open these bottles to try! I just want to really enjoy them and right now I've got all this facial stuff that I want to use first. I promise I will try them and update, if you ever come back again… I have tried another product that I got in a later Yuzen box, which I like so far.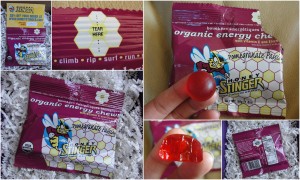 Honey Stinger – Pomegranate Passion organic energy chews: These gummies are fun! I've got to be careful not to treat them like normal candy, or else I might just down the entire bag. I think this is a great way to get energy, especially since I don't drink coffee or energy drinks. I haven't gotten to test how effective the energy boost is though, so that has yet to be seen. At least the taste and texture is good! The energy boost wouldn't be worth it if they weren't.
« Prev:Lego creations
Blanket of snow!:Next »