Hey remember when I said I was going to put together a giveaway? (Yeah, it's been a little while…) Well, I'm finally settled into the new home and ready to get this underway! What better way to celebrate Valentine's Day than to spread some love?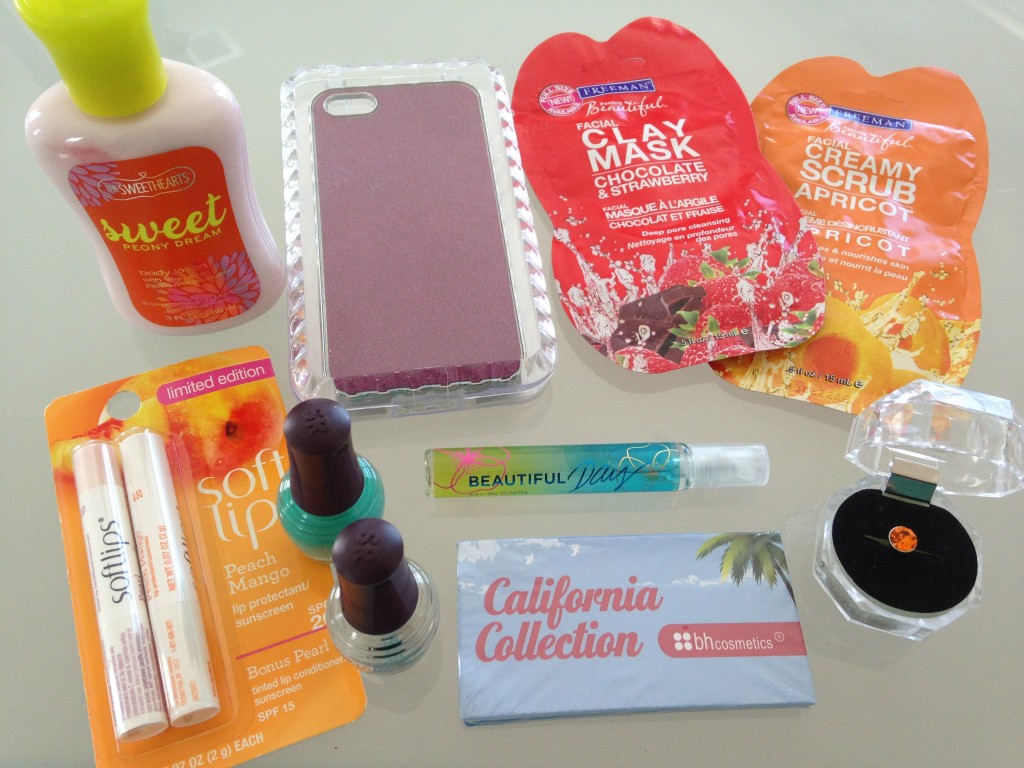 I'm a big fan of those choose your own adventure books, so I created something sort of like that. This prize pack includes:
-one travel size lotion of your choice
-one set of Softlips lip balm of your choice
-one iPhone 5 or 4/4S case of your choice
-SpaRitual nail polish set of two (in Emerald City & clear base/topcoat)
-BHCosmetics California Collection eye shadow trio
-one perfume or mist of your choice
-one Freeman Chocolate & Strawberry clay mask packet
-one Freeman Apricot Scrub packet
-one dust plug of your choice
See below the giveaway for info on the selections you can choose from. The entry period is from today (2.14.14) through 3.14.14 at 11:59 pm EST. I hope you like what I put together! Good luck!
If you win, you will get to choose from the following:
For the iPhone 5 or 4/4S case, choose from the ones listed at DeckMyPhone (wallets not included). I should have all colors, but if you happen to choose the one or two I don't, please forgive me and choose another option.
For the dust plug, choose from metal or plastic ones in a multitude of designs that I will email pictures of to the winner.
Terms & Conditions:
Nobody likes too many restrictions, so I'll try to keep it simple: No purchase necessary. Void where prohibited. Open to anyone 18+, though if you live in Canada I might need to ask you to tell me what 19*32-250 is equal to (due to some strange law). The winner will be selected randomly by the Giveaway Tools widget at the conclusion of the giveaway period (Feb 14, 2014 12 pm EST through Mar 14, 2014 11:59 pm EST). Winner, you get 72 hours to reply to me with your choices or I'll have to find another winner. Prize value is approximately $50, depending on the selections you make. I reserve the right to void your entries or disqualify you for reasons including: your region doesn't allow you win prizes like this, won't let me ship it without a ton of hassle, or you're found trying to game the system. Just stay cool, ok?