When I learned of this trick, I was so excited! I hope your inner nerd loves it too.
Are you like me and hate having certain tabs open in your browser because you want to be able to use a site as if it was a separate program? Well, with Google Chrome you can basically achieve that! As I discovered recently, you can pop out certain sites you want to have open without having to resort to new windows or tabs. This way, it gets its very own icon in your taskbar and when you close it, you can quickly re-open it by clicking the image. This is called an application shortcut and is particularly useful for sites you listen to music on (so it's like having a music player program open), sites you're messaging with (so it's like having an IMing program installed), or even just your favorite sites (like your blog editor).
I think you really need to try it out for yourself to understand it better. It's a lot like the Add to Home Screen option on iOS devices (but the Windows desktop version), if you've done that before. Here's how to do it:
Step 1 – Go to the menu in the top right, More Tools, then Create Application Shortcuts…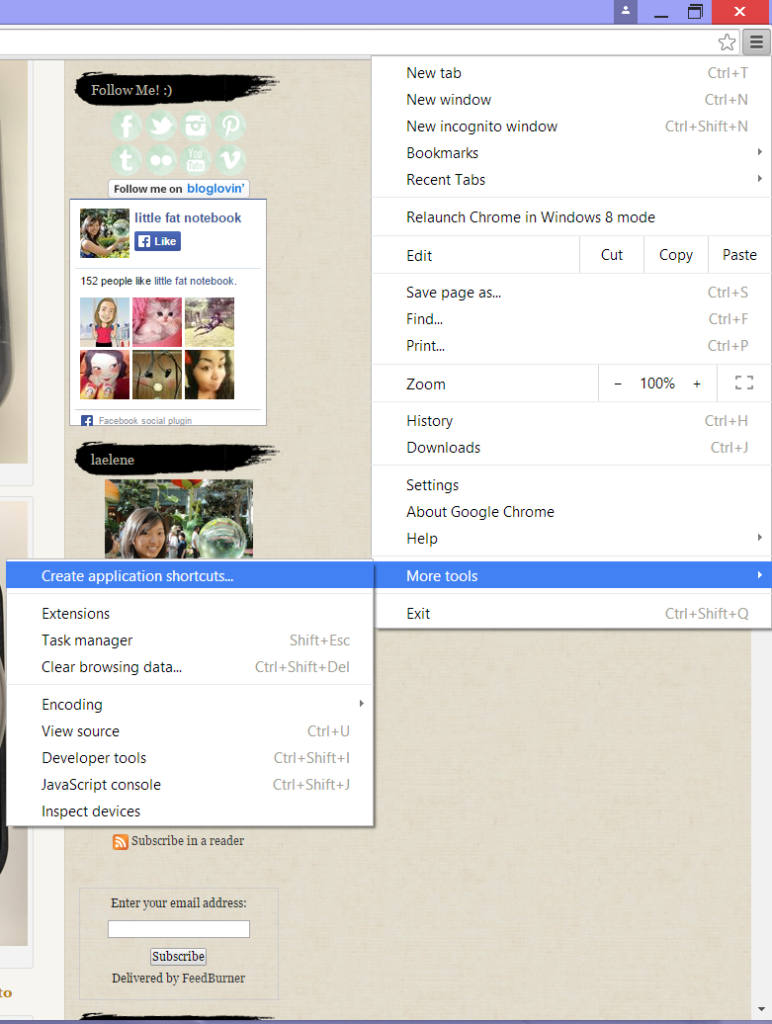 Step 2 – Choose one or both application shortcuts to create. You can create a Desktop shortcut and/or a Pin to Taskbar one.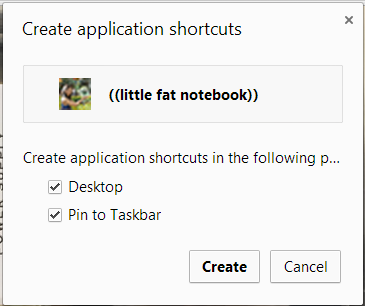 Step 3 – Now your app shortcut sits on your desktop and/or your taskbar for easy access. Just click to open!