Been meaning to write about my very first Goodies box and here it is!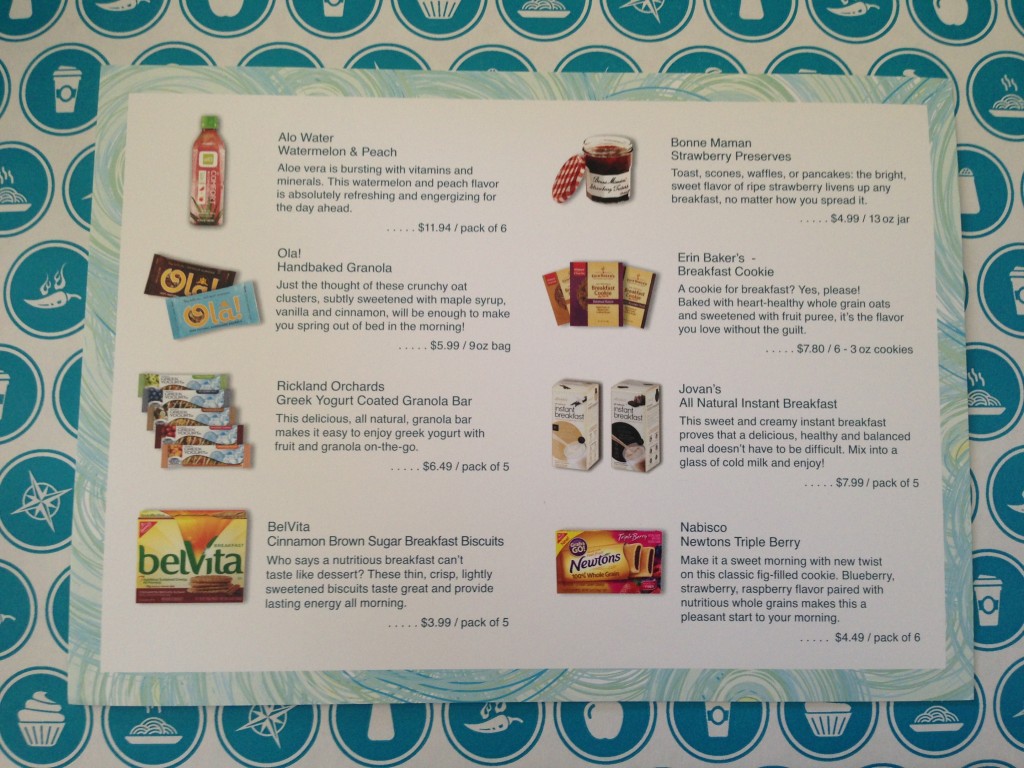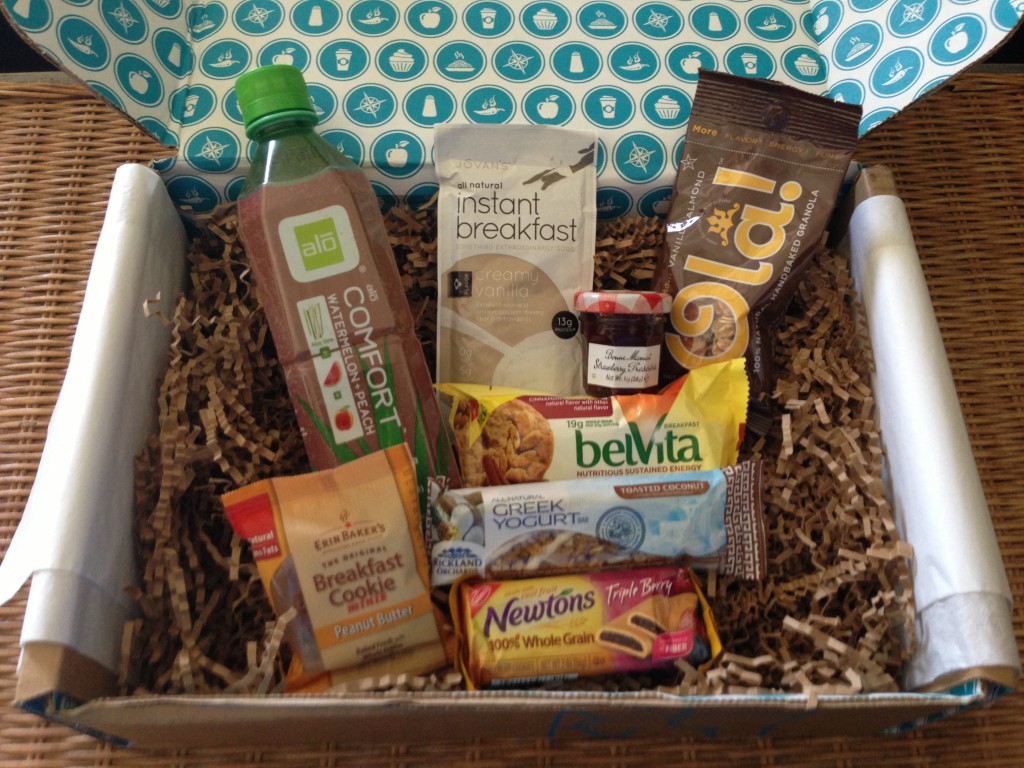 This was box #4 and included:
~Alo Water Watermelon & Peach drink (like)
~Ola! Vanilla Almond Handbaked Granola (meh)
~Rickland Orchards Toasted Coconut Greek Yogurt Coated Granola Bar (like)
~BelVita Cinnamon Brown Sugar Breakfast Biscuits (yum! like healthy Teddy Grahams)
~Bonne Maman Strawberry Preserves (haven't tried yet)
~Erin Baker's Peanut Butter Breakfast Cookie (peanut butter's not my thing)
~Jovan's All Natural Creamy Vanilla Instant Breakfast (haven't tried yet)
~Nabisco Newtons Triple Berry (like)
For the most part I enjoyed these snacks, which was nice since I'm not a breakfast person and I wasn't sure if I'd like the theme. Luckily, all these are great as a snack anytime so it's not exclusive to "morning foods." This was sadly the last time they included those nice large info cards, but I guess it's easier for them to list the varieties online.