Alright, I started to mention some things soon after I got my Kia, but I wanted to put together a more cohesive list of recommendations if you're in the market to buy a car. One of these days I'll discuss the decision to lease versus purchase, but for now if you know you want to buy, here are some things that may help: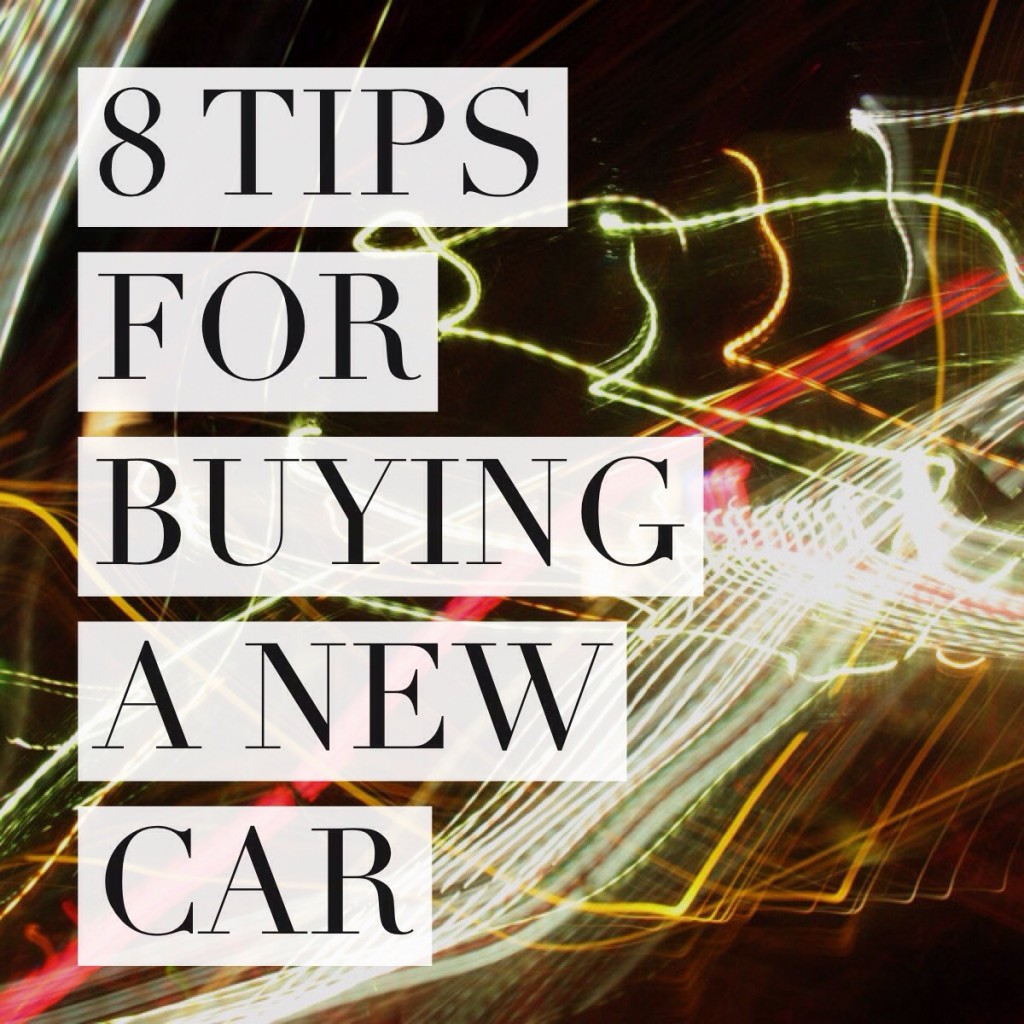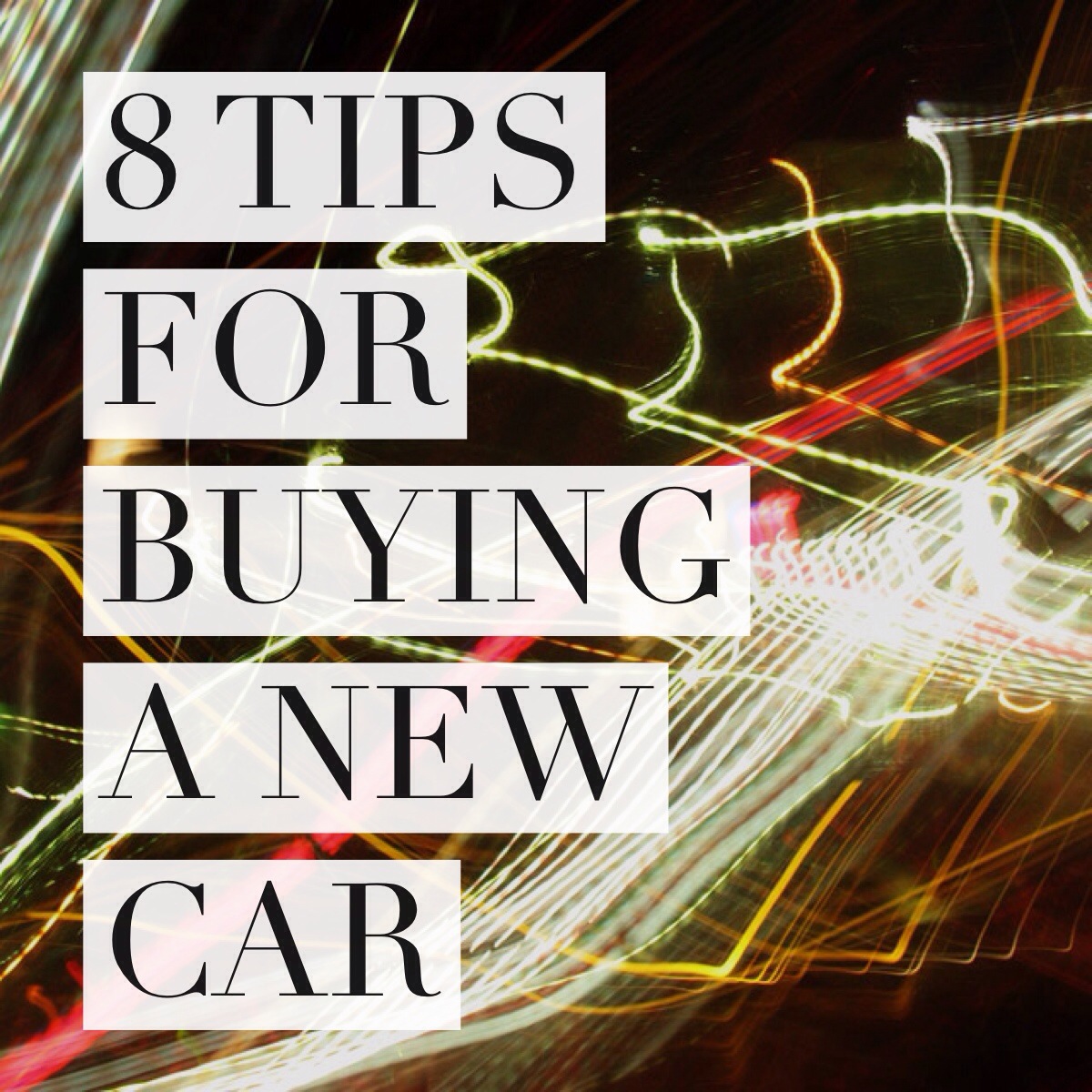 1. Do your research
This is probably a given, but just in case, I'm including it. Spend time using the various resources online to find out which models you might want and once you have it narrowed down, go for some test drives. Between getting the features you want and having a car that feels good for your driving preferences, you can probably narrow it down. Then you can really hone in on what price you could get it at, using sites like Kelley Blue Book. Your goal is to get at or below the Fair Purchase Price.
2. Take your time
Salespeople will forever be trying to get you to jump on offers pronto, since they want to get that sale in the bag. If they don't get you now, who knows what might happen – they may never get you as a customer. Don't let them pressure you into deals you're not comfortable with. The best way to ensure you're prepared for this brings me to my next point…
3. Time your purchase
First of all, try to give yourself 2-3 weeks leeway from when you start looking to when you'd actually want/need the car. That way you aren't in a rush and can go back to dealerships over the course of a few weekends (assuming you can't make it on weekdays). Secondly, if you know way ahead of time you'll be getting a car down the road, try to do it as the current year's models are being phased out and the next year's are coming in. Dealerships will be much more willing to give you deals on the models that are on their way out. Third, start looking towards the beginning of a month. Many promotions generally end at the end of a month, so this will give you time to browse and still take advantage of offers.
4. Take advantage of promotional offers
There are generally a variety of promotions going on at any given time, so be sure to ask about those and find which ones you qualify for. Even if you don't, if someone in your family does and is willing to be a co-signer, that's a great way to save hundreds if not a couple thousand right off the bat. I did this with Panda, who qualified for two promos (recent grad and competitive vehicle). If it was just me… well, I would have had to pay another $1400.
5. Try multiple dealerships
If you live/work within a reasonable distance of multiple dealerships, try visiting them all. I ended up purchasing from the second dealership I went to because it gave me a better vibe and my salesperson seemed to really want to give me a good experience. Plus, you can use it as a way to find a better deal by comparing the different offers you get at each. If you plan on getting all future maintenance with your dealership, you might want to go to the closest one, but if you're the type to take your car to a smaller local shop, then a further dealer won't make much difference (and if their service or price is better, it could be worth it).
6. Negotiate the overall rate
Now I'm not sure if all dealers do this, but since all I cared about was the total price I'd pay, including all taxes and fees, the finance guy quoted me a number and he stuck to it. That way, there are no surprises. So if you can, try to get them to commit to the number with everything factored in. After all, what you get for the car may be what you wanted, but then with the freight charge, processing fee, taxes, and who knows what else, you may end up paying thousands more than you anticipated. Watch out for those extra charges and try to negotiate the absolute max that you'd pay all-inclusive.
7. Ask for freebies
A nice way to get some small things you may have wanted buy didn't want to buy is to use that for bargaining in your negotiation. If they're at a price you like, try saying you'd sign the paperwork now if they threw in a charging cable, or upgraded floor mats, or what have you. Then you save yourself a few meals' worth while feeling great about the fun bonuses you got.
8. Get financing with 0% interest
If you can pay for your car over the course of 5 years without incurring a higher price, why not? It frees you up to do other things with your money. Of course, the sales price might be higher if you get this, but it's most likely you'll save in the long run compared to if you got a 1.9% or whatever the going rate is now. Make sure to calculate that and know whether it's worth it. This is assuming you need financing… if you can just pay it upfront then more power to you.
What else would you advise someone on the market for a new car? Have you gotten a great deal before?
« Prev:365great Day 197: teppanyaki
365great Day 198: Facebook debugger:Next »