With this third Conscious Box, I got all the boxes for my first 3-month subscription prize. Now I've redeemed the second Conscious Box giveaway I won for another 3-month stint! I'm really glad I won two giveaways because I feel like I'm just getting warmed up with these and I'm not ready for them to end.
Conscious Box is just under $20 per box (or as discounted as just over $203 for an entire year, with options in between) and comes with many samples from about a dozen brands. Choose from their Classic, Vegan, or Gluten-free box. Boxes are sent monthly with no option to skip. They offer a referral link program.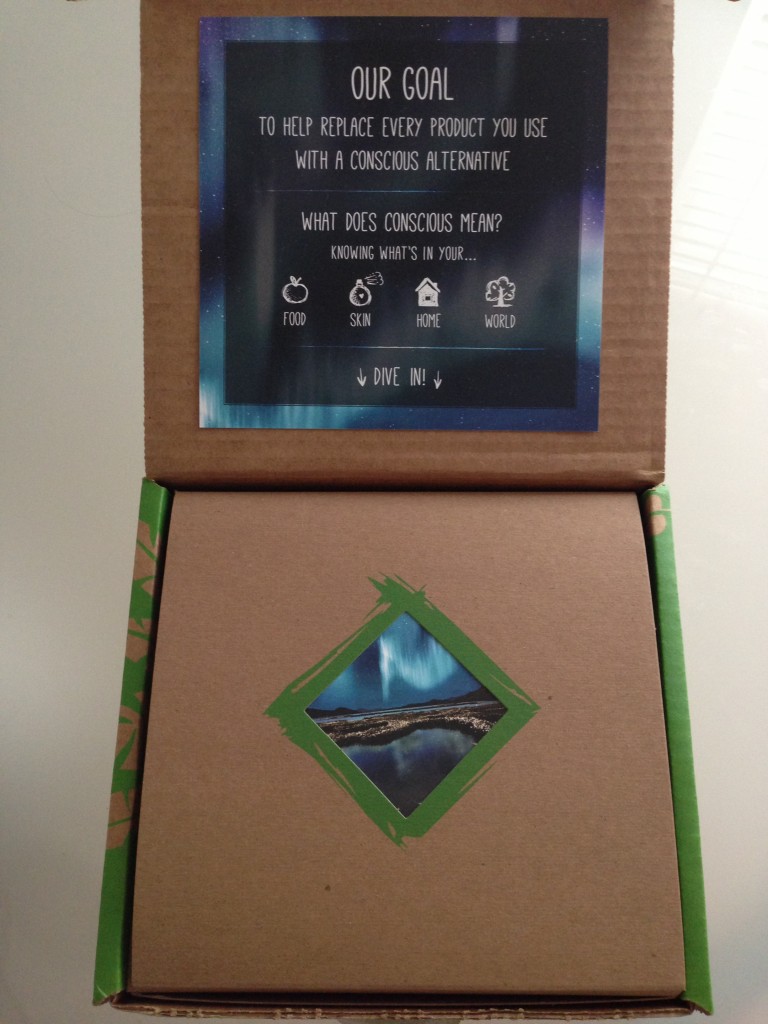 This month's theme is a pretty blue starry look and is based around the idea of "nature's fireworks." This is the first time I received an info sheet and I'm pretty sure they just started doing this, which is great. Sometimes with all those samples you don't quite know what to do so a little bit of info is helpful!
As always, the contents of the box are wide-ranging and mostly sample sizes. Click on the picture to get a larger view and zoom if you want to see the details. If you want to watch the unboxing, I show you each product one by one as I take it out.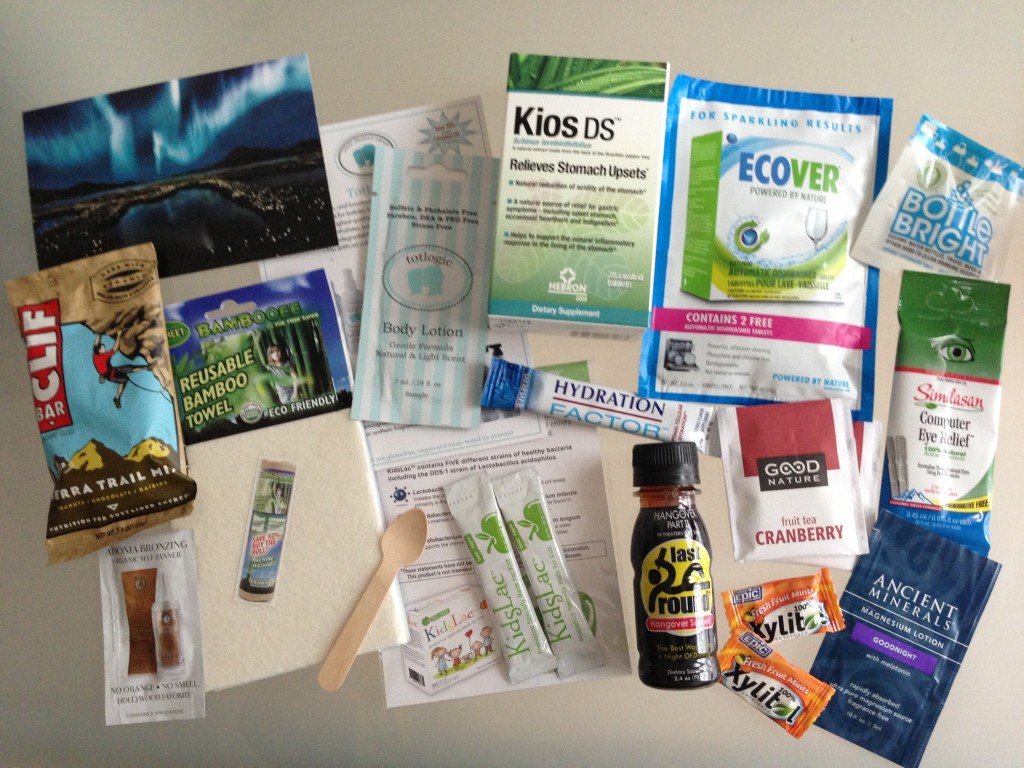 When I first saw the drink, I thought it was a DreamWater, but it's actually a hangover cure. I'll be passing that on to someone else since I don't drink. My favorite item is the Bambooee towel, which I have been meaning to try. The Clif bar is going to Panda since he likes peanuts and whatnot and I don't. I've never tried self-tanner so that will be interesting. I think the Kidslac probiotics will be good for both Panda and I – it's not just for kids, right? Same deal with the TotLogic lotion; I don't see why adults can't use it too. I've gotten Ecover samples before and really should try them out – I've only used the dishwasher a few times in my life so it's a hard habit to get into. The Bottle Bright tablet will be great for those hard-to-clean water bottles! I'm really curious about the Ancient Minerals lotion with melatonin… could it really help me sleep better?!
I knew a few of the brands presented this time but haven't actually tried them so I'm looking forward to that, plus I'm learning so much about all these other products I had no idea existed! Did you get a Conscious Box too? What do you think of everything in it?
« Prev:365great Day 126: blossoming tea
365great Day 127: white Pomeranians:Next »