Here's how to get a 13 fl oz Garnier Fructis Hydra Recharge shampoo or conditioner for less than $1!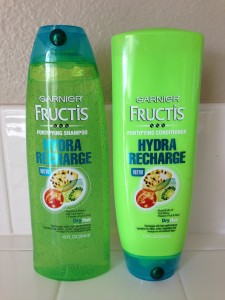 I had received Garnier's new Hydra Recharge products for a BzzAgent campaign awhile back and really enjoyed them. As I mentioned in my review, I'm not in the same location as before, so while that set sits out east, I'm stuck here on the west coast with no product. Sooo I decided it was high time to get some to use over here as well! Luckily, as part of my BzzAgent campaign, I have a special link you can use to print a coupon for $1.25 off any full-size Garnier Fructis shampoo, conditioner, or treatment (expires 5/13/13). Combine that with the $1.00 off a full-size Garnier Hydra Recharge shampoo or conditioner coupon from Target (expires 4/27/13) and you've got yourself quite a deal!
At my local Target, the 13 fl oz sizes are $2.99. With the coupons, your Hydra Recharge shampoo or conditioner comes to $0.74 plus tax and hey why not use your Target Card to get an additional 5% off? So for less than a dollar, you can walk away with a wonderfully fragrant and hydrating hair care product from Garnier. The shampoo has these fun little beads that burst when you wash your hair and the entire line smells of a luscious fruity scent – it's a combination of kiwi, passion fruit, and goji berry! What are you waiting for? Hurry up and print those coupons, then head over to your closest Target to snag this deal pronto! It won't last much longer…
This is an example of what the coupons look like. Do NOT attempt to print from this picture. I've blurred them out a bit just in case. Please use the links above to get the coupons legitimately. Thanks!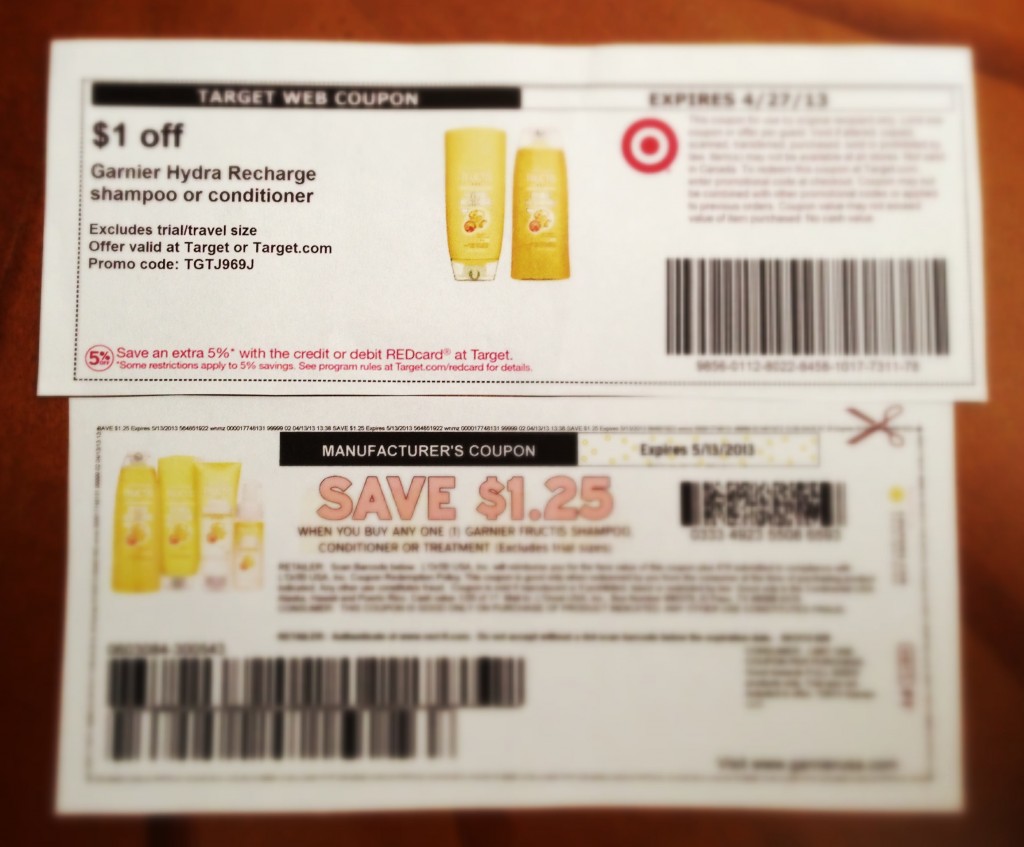 « Prev:365great Day 29: Teatulia
365great Day 30: kaolin clay:Next »