As always, it was such a pleasant surprise when the Homegrown Collective box arrived! This time there are two projects, one that is perfectly seasonal and one that is a more involved food project. I've already done the first one and I'll need to find a blender to try out the other.
The Homegrown Collective GREENBOX is $39 per box + $9 shipping (or as discounted as $429 for an entire year, with options in between) and comes with fun and easy projects to live a more sustainable lifestyle. Boxes are sent monthly with no option to skip. They offer a referral program you can apply to join.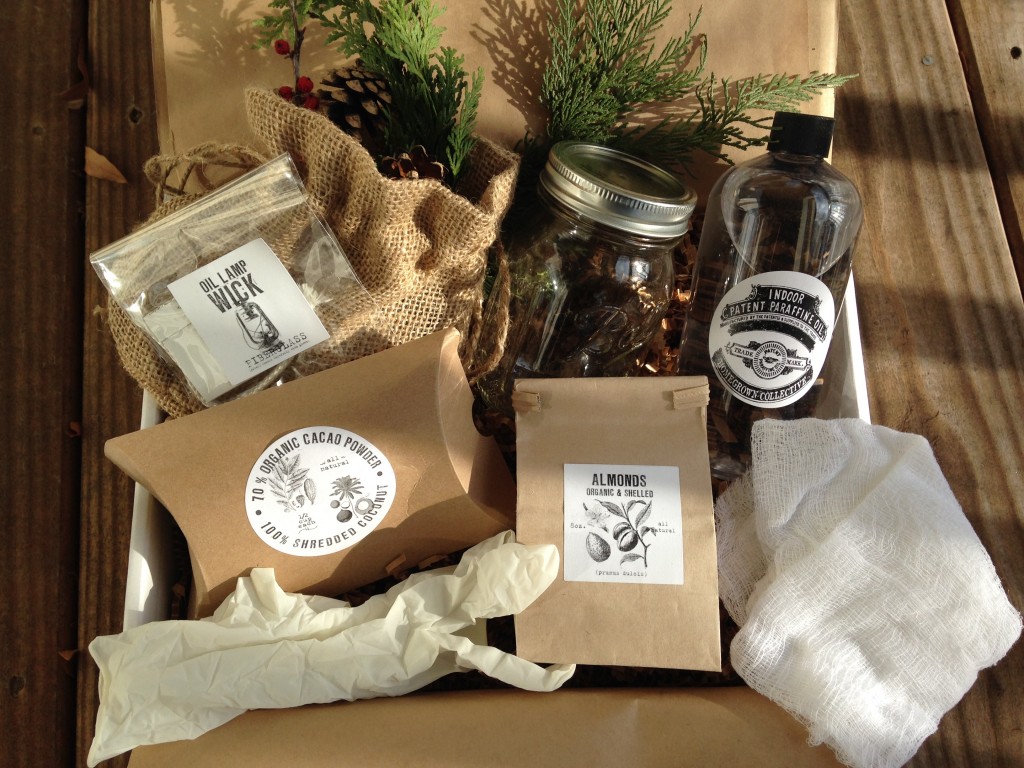 Project #1, evergreen oil lamp: What an adorable idea! I love that this oil lamp makes use of very seasonally-appropriate items that totally remind me of winter. You also have the freedom to throw in whatever you might have in your yard or neighborhood to make it even more personalized. I think it's fantastic and so simple yet creative. I can get more paraffin oil and keep on changing the look of this lamp throughout the months as I find random plants I can use!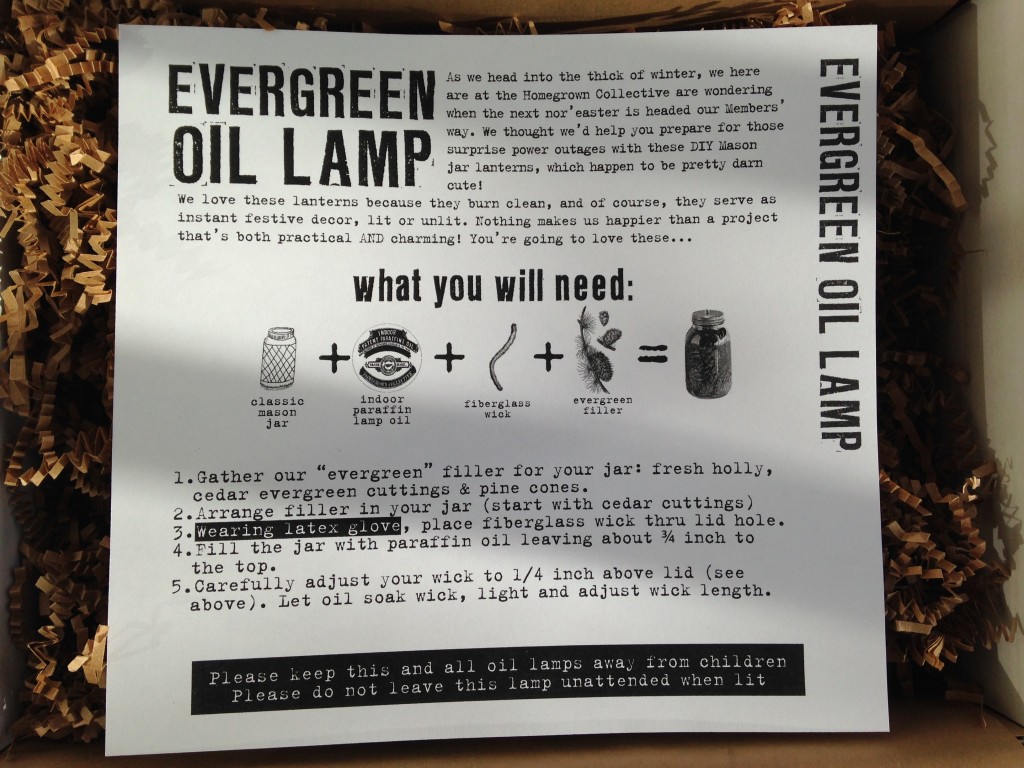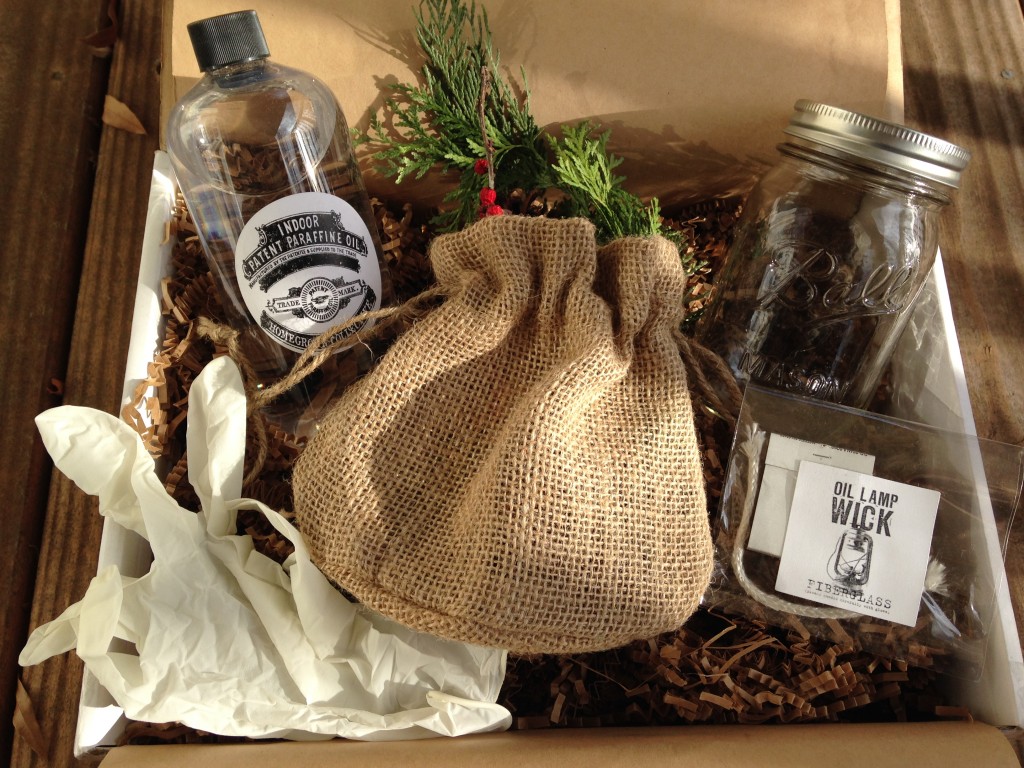 Project #2, almond chocolate milk: Ok, so I'm generally not a fan of almond milk, but I don't think I've tried chocolate almond milk before. The main problem with this particular project is that I don't have a blender, so I'm not sure how I could possibly make it right now. The good thing is that the move into the new condo is the perfect excuse to get a few items for the home, like a blender! I'll have to keep these ingredients stored away for the time being, until I can try making my very own almond chocolate milk. I hope I like it!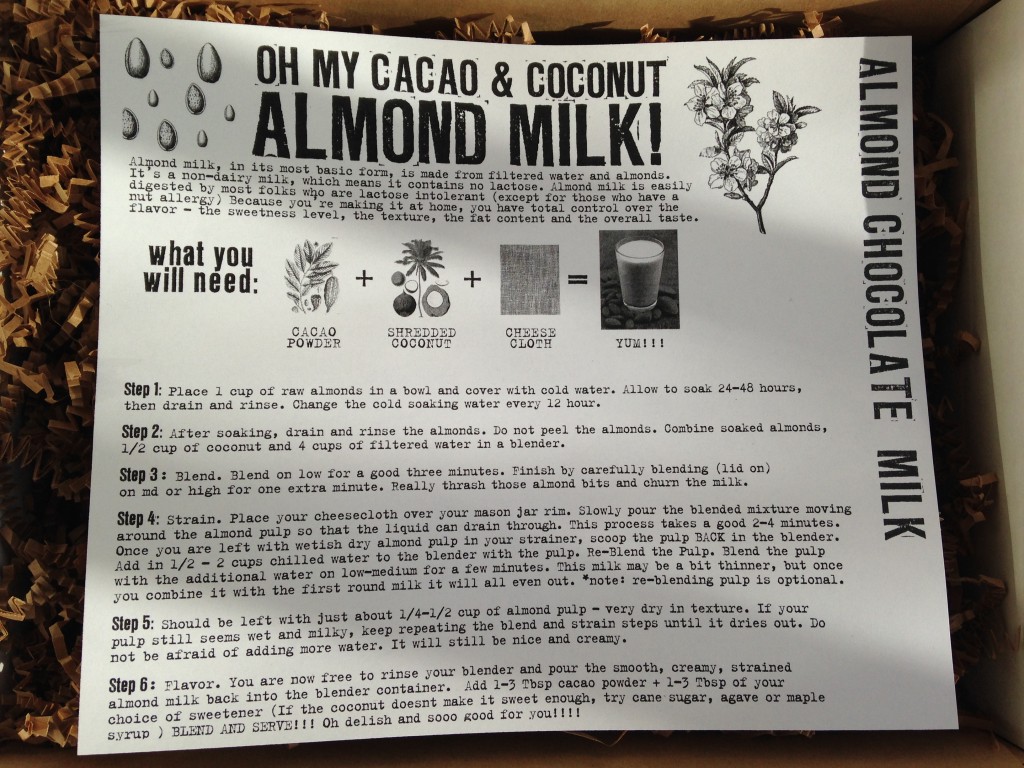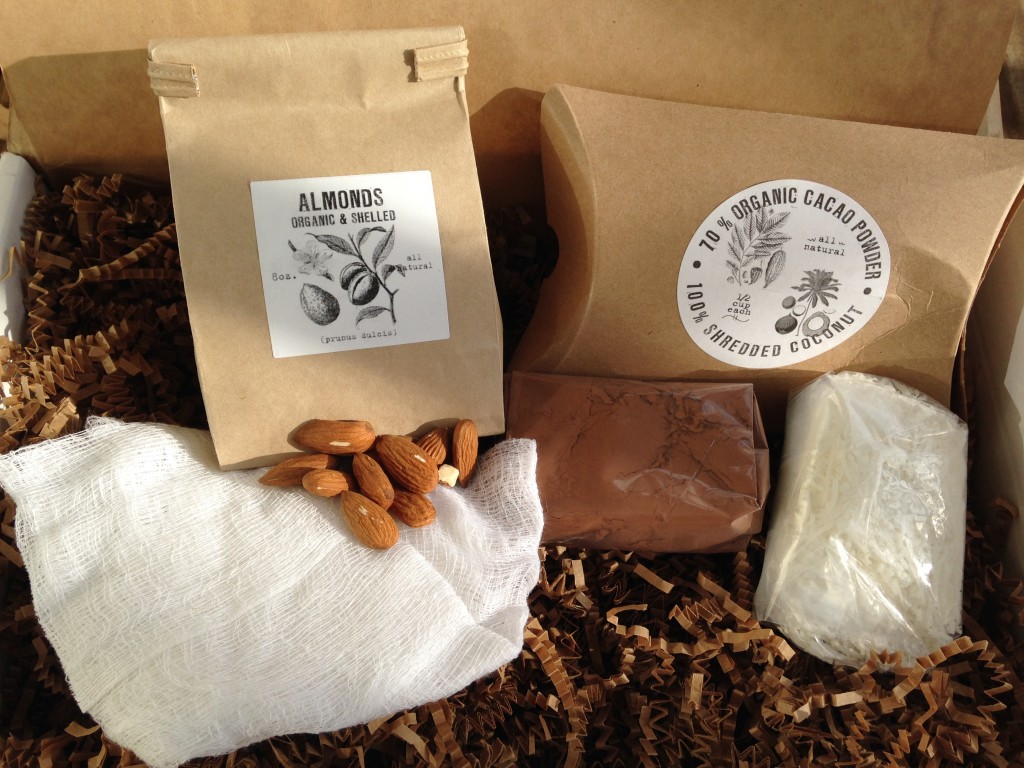 Have you subscribed to The Homegrown Collective? I'm absolutely loving all the cool projects they come up with – I feel crafty without actually doing much! 😀
[This post contains affiliate links. Signing up through them helps support my subscription and I'd be ever so grateful. 🙂 All opinions are my own and I received no compensation for this review. I just purchased this box and wanted to share what I got!]
« Prev:365great Day 267: tigers
365great Day 268: Aerie:Next »