The past couple of days, my cousin and I have been trying to navigate the confusing world of contract-less iPhone usage.  After doing some research, Virgin Mobile USA appeared to have the best deal – as it stands, they're offering $35/month for 300 minutes and unlimited text & data.  You can then save $5/month and bring it down to $30/month by signing up for automatic billing with a credit card or Paypal account.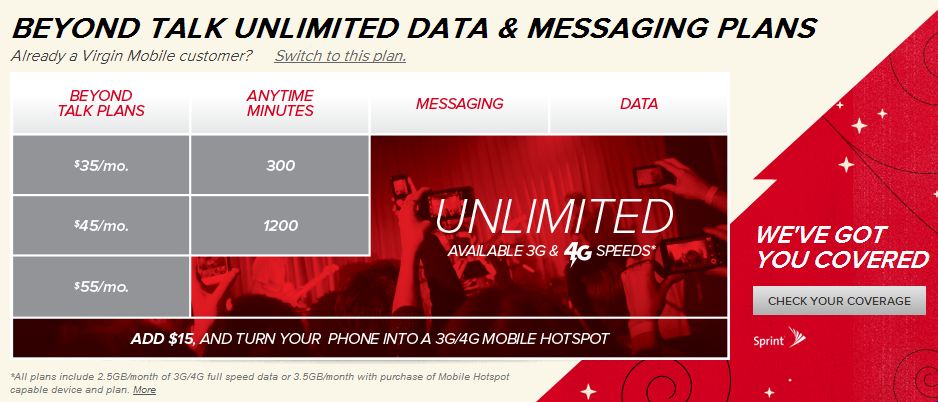 From the website, it was unclear if we had to buy an iPhone from them or if we could get it elsewhere and then activate that device.  I called their customer service to ask and was told that as long as it was a new device that had not been activated with any other service, I could buy it elsewhere.  Wrong.  As it turns out, you MUST get an iPhone designated for Virgin (this maybe not be the case for an iPhone 5 though).  This was a hard lesson learned after trying to activate an unlocked iPhone 4 (no-go since it was not CDMA compatible) and even trying to purchase a Sprint iPhone since Virgin uses Sprint towers for their network.
Why all that hassle?  Why not just buy the iPhone from Virgin Mobile?  Well, most importantly it was due to price.  The Apple Store was selling an iPhone 4 for $450 while Virgin was charging $550.  Secondarily, it was due to timing – you get it at a store and the device is immediately in your possession, but you get it online and you have to wait for it to ship.  Since it's the final weeks of fall semester for my cousin, she needs the phone more urgently so she can figure out why the bus never came or look something up/practice on the go.  Plus, she's waited so long that she just wants to finally be using her new phone instead of pining for it.
So did we have to buy from Virgin after discovering the Apple Store devices were no use?  Actually, no.  As it turns out, Best Buy (and possibly other electronics stores) carry Virgin iPhones AND they were on sale for $350 a pop!  A quick search showed me that the Best Buy Mobile store in the mall carried them.  Happily, we went to purchase it there.  There was a slight hiccup when the sales associate told us they didn't carry them, but when I mentioned it said they did online she went to the back and asked her manager, who was aware that they had the device in question.  Plus, we used our Best Buy RewardsZone card to get bonus points.  Yippee!  Make sure you check before going to the store and let the associate know the website indicated that they have the device if you're rejected at first.
Now if you're reading this soon after I post it, you'll find that Virgin has actually lowered their iPhone 4 price to $350 as well, so you can get the same deal from them for now.  I'm not sure if this is just a promotional price decrease for the upcoming shopping craze, or if they might keep that price around longer.  If I were you, I'd snatch it while I can.
« Prev:Swerving madness
Sink water:Next »