I haven't been super impressed with LWF so I actually cancelled my subscription, but since I bought the 6-month one, I'll still be getting a few more boxes through the end of the year. Three of the items were exact repeats from a previous box! Definitely not what I want to see.
Love With Food is $12 per box (or as discounted as $120 for an entire year, with an option in between) and comes with 8 or more snack products. Boxes are sent monthly with no option to skip. They offer a referral program that earns you points towards products or boxes.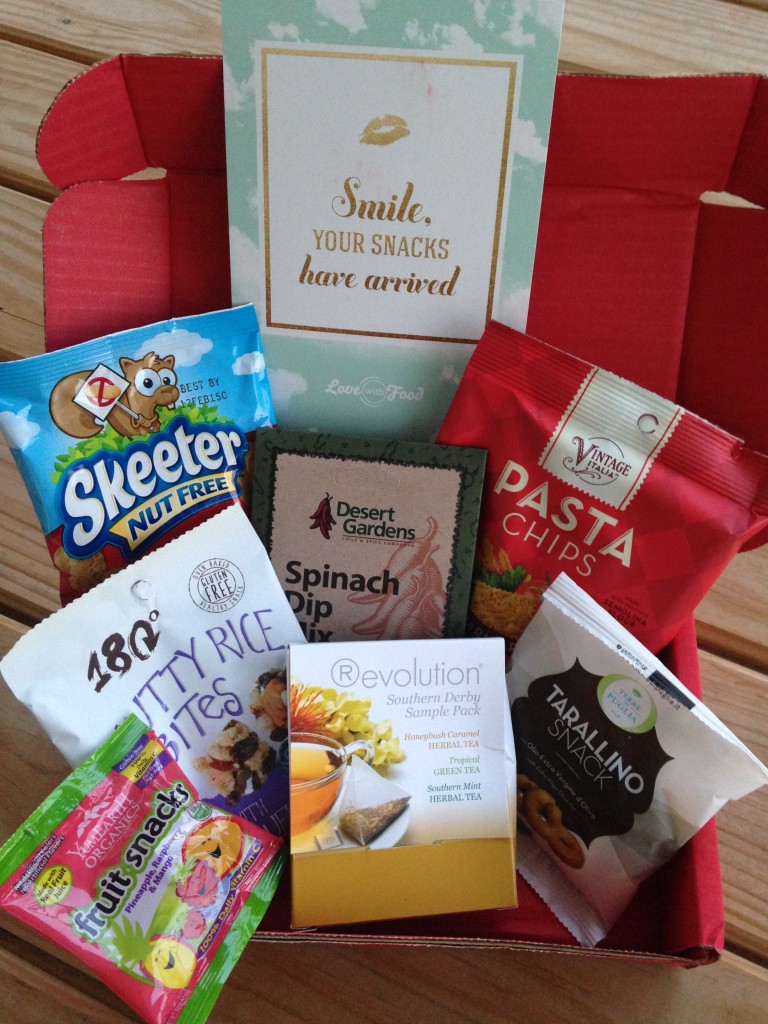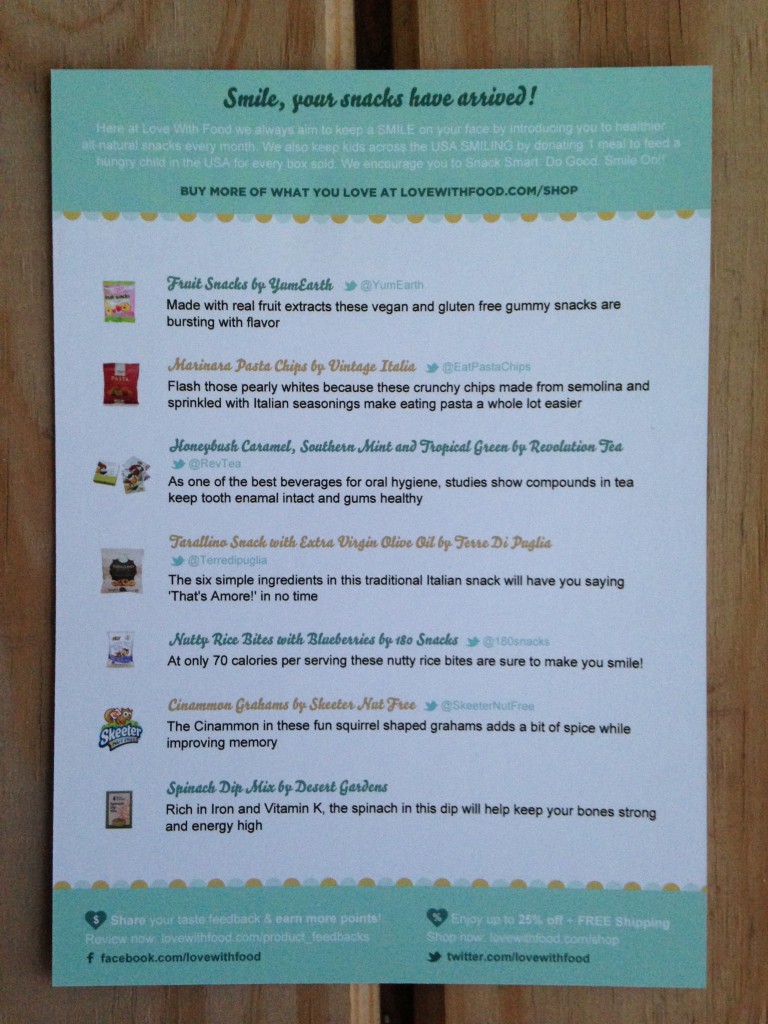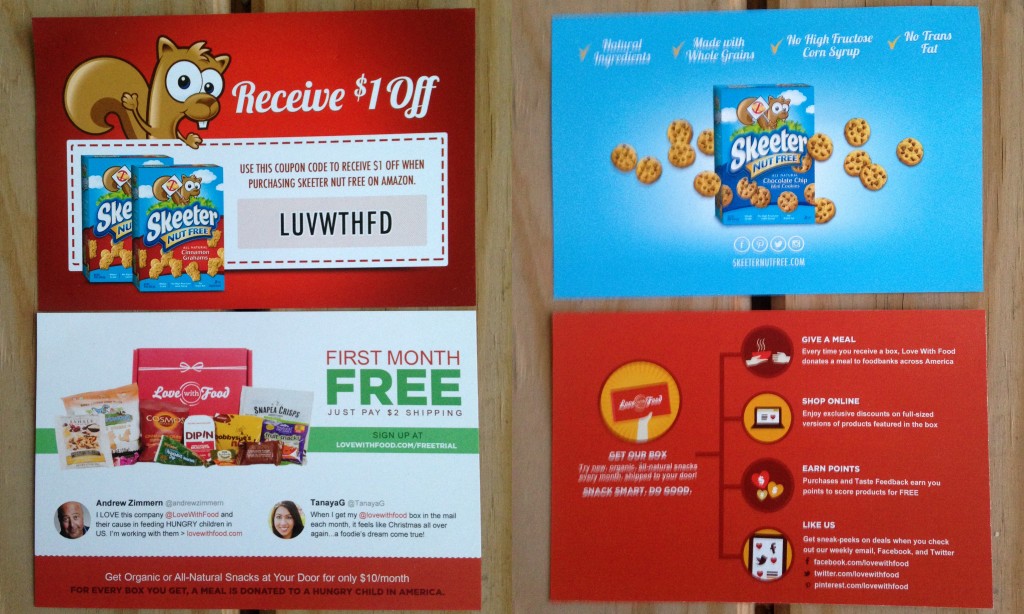 (click to enlarge and read messaging)
It took me awhile to get that the theme was about smiling. I guess they couldn't come up with a fall theme. The repeat items were the Skeeter Nut Free Cinnamon Grahams (great crunch and taste), the YumEarth fruit snacks (tasty, but small sample), and the 180 Degrees Nutty Rice Bites with Blueberries (not my thing).
The Desert Gardens Spinach Dip Mix should make a nice. I'm really looking forward to brewing the Revolution Tea Southern Derby Sample Pack at work. There are three flavors included: Honeybush Caramel Herbal Tea (whoa, intriguing), Tropical Green Tea, and Southern Mint Herbal Tea. I certainly love drinking tea and I love their bags.
I tried the Vintage Italia Marinara Pasta Chips and loved their strong taste! Panda complained about the garlic smell, but I'm all about that tomato flavor. These taste a bit grainy, like they're made with whole wheat (they're actually made with semolina flour – no idea what that is). As for the Terre Di Puglia Tarallino Snack, it was not as tasty as I had hoped. I found it to be rather bland, though the cookie shape is cute.
I'm pretty pleased with the non-repeat products here, so I really wish I'd been introduced to more snacks. I'm most excited about the tea! What did you like in this box? Any favorites?
[This post contains affiliate links. Signing up through them helps support my subscription and I'd be ever so grateful. 🙂 All opinions are my own and I received no compensation for this review. I just purchased this box at the special offer price and wanted to share what I got!]
« Prev:Julep Jewel Heist Mystery Box review
Tarantula happy dance:Next »