So I've been trying out the nail wraps I got in my Petit Vour March box and I thought I'd share my experience. The design I got is called Aly Still En Vogue. I applied them on Sunday afternoon as instructed: start with clean nails, apply a coat of clear polish, and let dry. Then find a good size for your nail, peel it off, and place the rounded side against cuticle. Stretch the wrap, flatten against nail, and remove all air bubbles. Finally, file off the excess and apply additional coat of clear nail polish.
Here's how they looked right after application: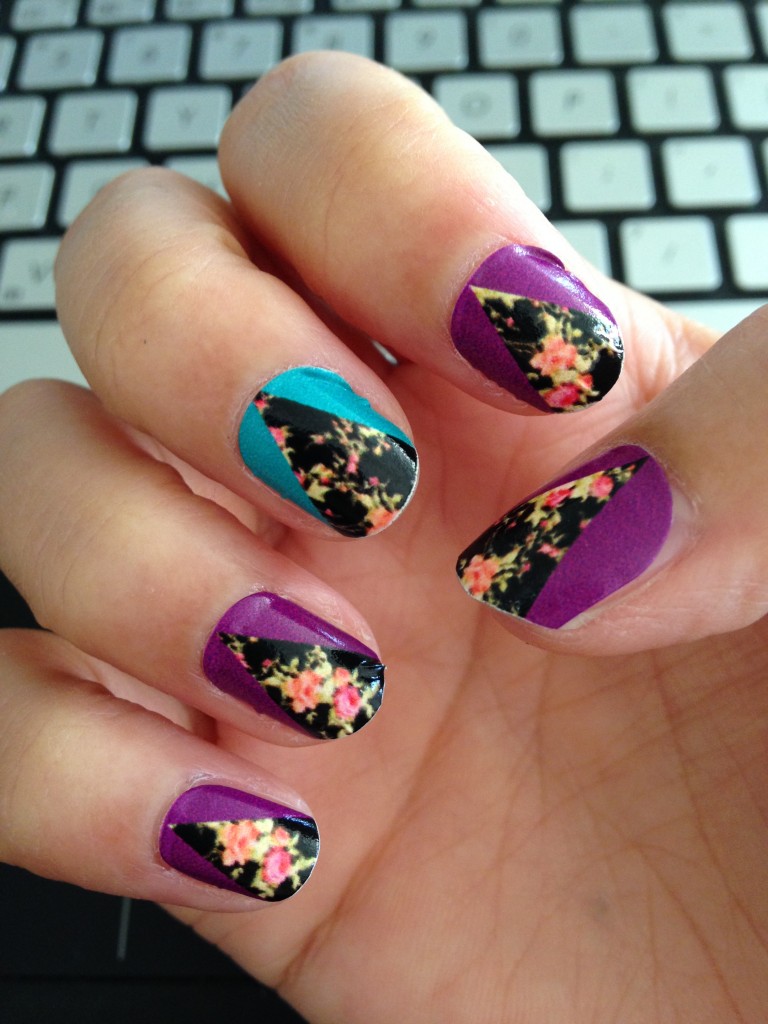 As you can see, I wasn't very good at aligning them on my nails (and I don't think I was all that great at finding the right size either). I do think I could have stretched the nail wraps to better fit my nails, but at a glance, nobody would notice the slight imperfections in matching my nail size and shape. I thought the colors were great and the design is bold and fun. You definitely can't achieve a look like this with polish, so it's quite unique.
Here's how they look on the strip. There's one side with a tab that's supposed to help you, but I found it somewhat difficult to get the strips off the no matter where I tried to peel from. Oftentimes I'd get some of the paper too, which made it challenging. With 26 strips, there is plenty more for another full manicure!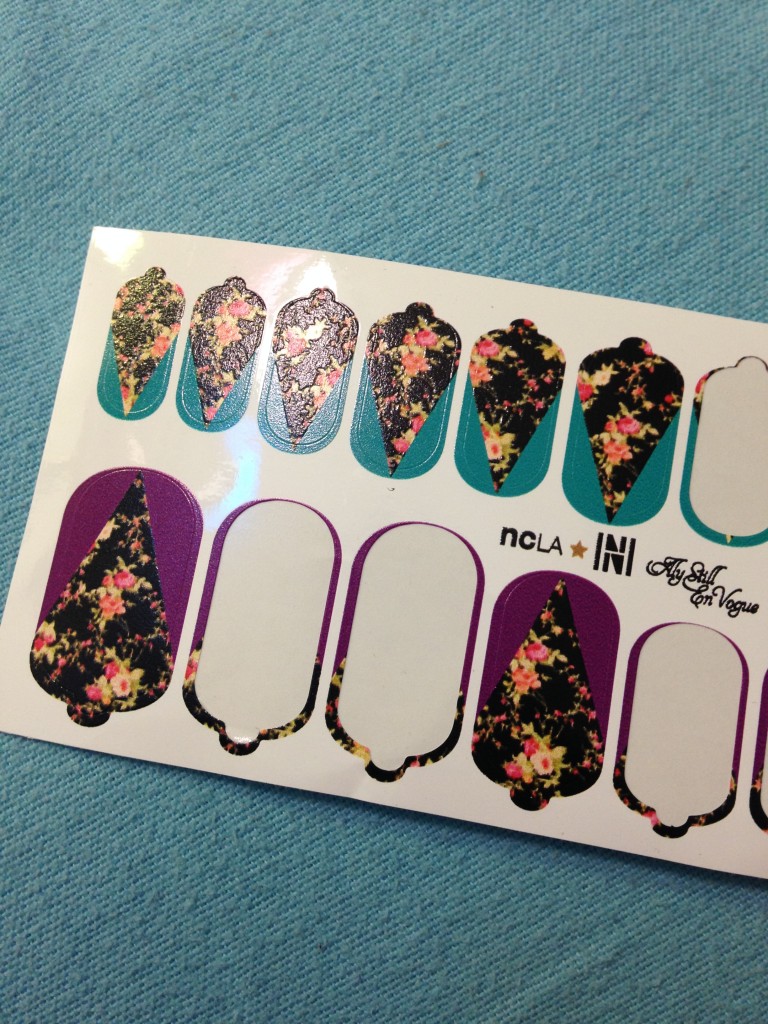 I had it in my head that these guys were supposed to last two weeks without chipping, but a few days in I started to see wear on them. Granted, I had not cleared all the bubbles and they weren't sticking perfect to my nails, so water must have gotten in as I washed my hands and took a bath over the course of the next few days. I even had to remove one from a nail because so much was starting to come off. At least they're easy to peel off!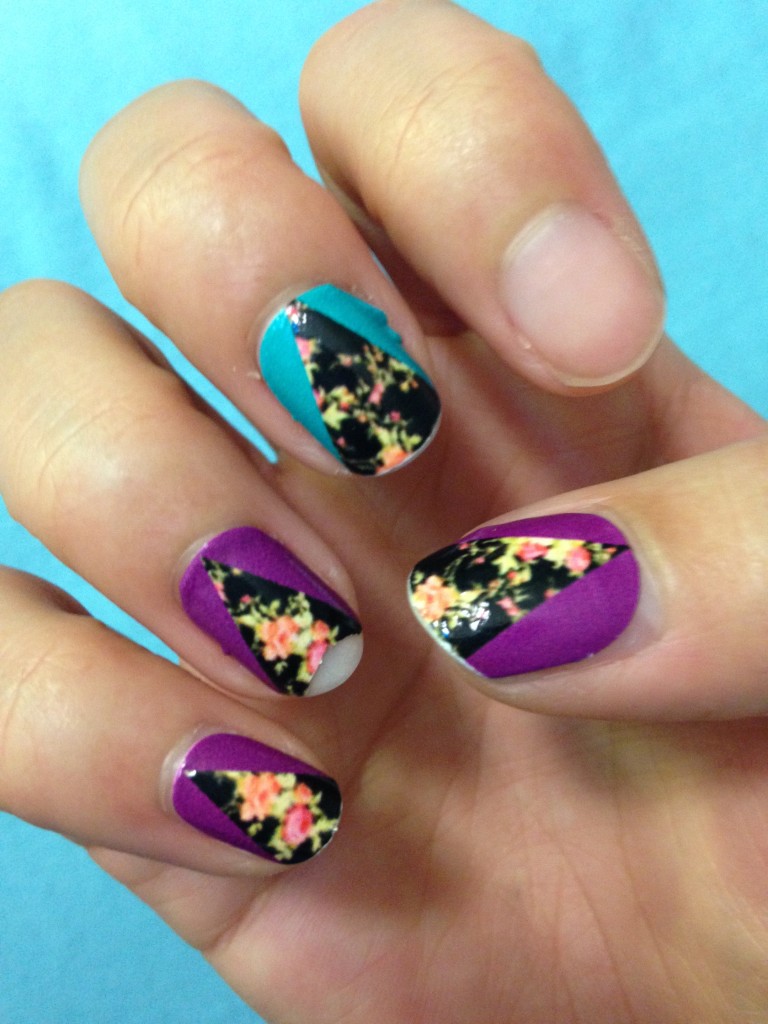 All in all, these were fun to try and very convenient, but still took some skill to apply. I like how you can get all kinds of crazy designs with this type of product, but for the price I think I'll be sticking with normal nail polish for the most part.
« Prev:March Madness
Refresh:Next »