Did you decide to upgrade to the new premium version of Treatsie? I'm super curious what they looked like compared to what I got. Based on the Treatsie site, it looks like I didn't get the Avenue Sweets caramels, which I'm ok with since I already had them from another month. I wonder if the larger box included all three flavors of the Popbars though. Let me know if you upgraded and share what you got!!
Treatsie is $15 per box + $4.95 shipping and comes with artisan candy from 4 brands (I am grandfathered in for $15 for 3 brands). That means about 6 or 7 different flavors of treats (or 4 or 5 for me). Boxes are sent monthly with no option to skip. They offer a referral link program.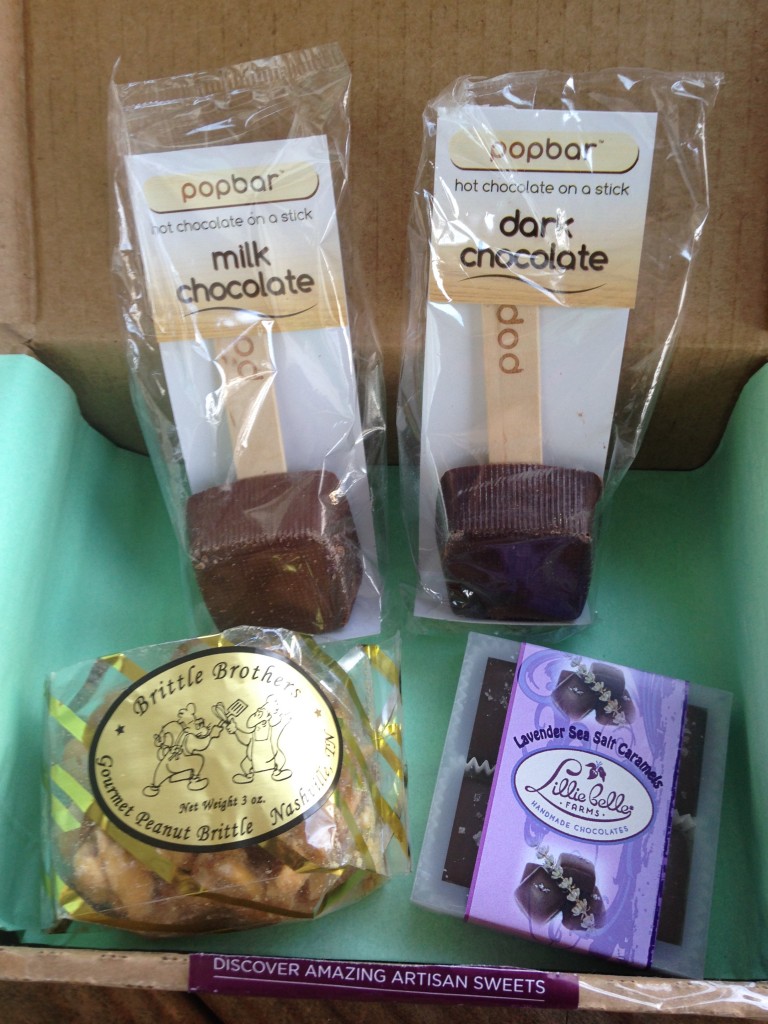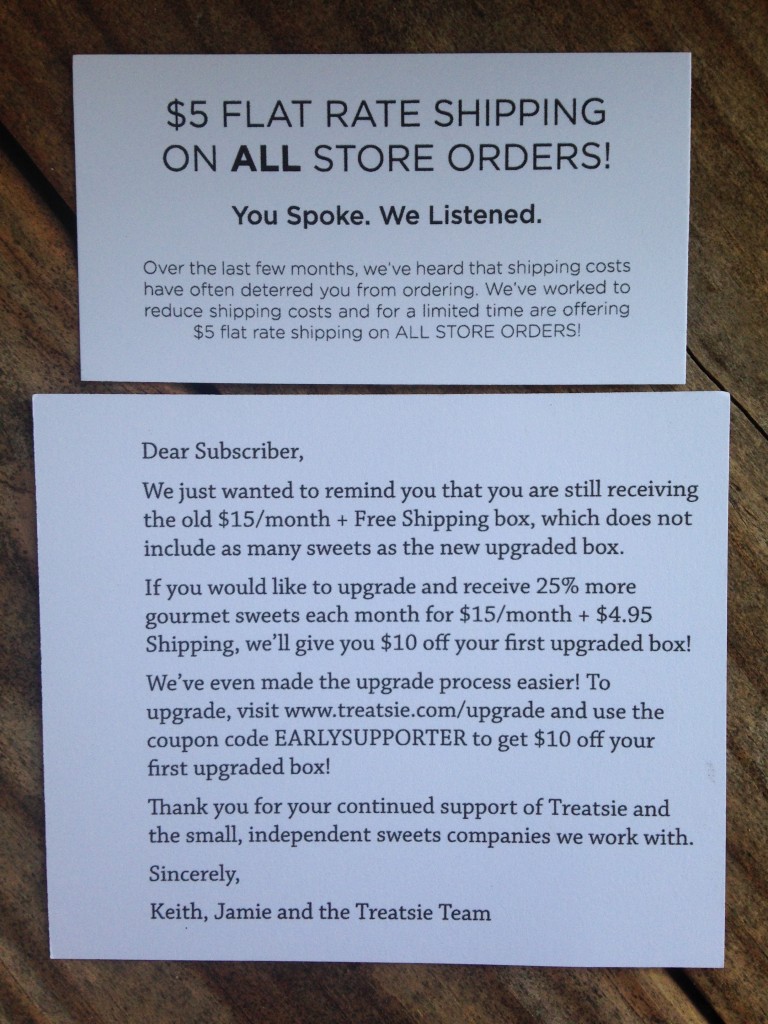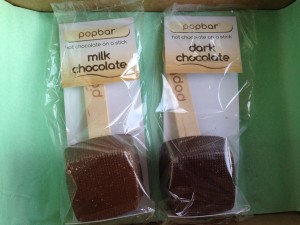 Popbar Milk Sipping Chocolate and Dark Sipping Chocolate bars: I'm really happy we got these to try! I'd seen them on a blog once and was curious about them, but never got around to finding them. I immediately texted Panda that I wanted to get milk once I saw these, lol. We don't normally drink any, but for this I'm totally willing to get a jug. Chocolate milk is about the only form of milk I can enjoy without feeling nauseous, so I'm super excited! I hope it dissolves well, as I can easily see this globbing at the bottom and requiring much mixing to distribute evenly.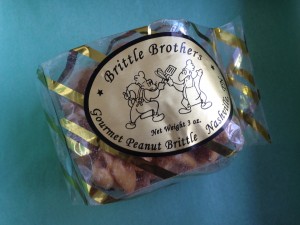 Brittle Brothers Gourmet Peanut Brittle: I fumbled around with this in the dark before finding out how easy it is to open. It's a simple little thing, but being able to pry the plastic apart without scissors or teeth is pretty satisfying. And I didn't even have to worry about pieces flying everywhere from ripping too hard (I'm sure we've all had that happen with a bag of chips). I wouldn't so much call this peanut brittle as I would candied peanut clusters – it's definitely got much more on the peanut side than most brittles! That's nice in the sense that you're getting the wonderful crunch and flavor without as much sugar overload. Of course, preferences will vary and maybe you want more sugar than nuts. It's a draw for me.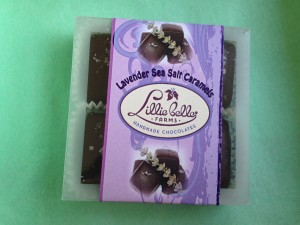 Lillie Belle Farms Lavender Sea Salt Caramels: First of all, I love the packaging on this. I like seeing the product and the delicate sense I get from it. I felt bad having to open it, but hey these treats are meant for eatin'! I enjoyed the flavor tremendously – a light lavender scent with just enough salt to give it great contrast. It's a rich treat that is very satisfying with just one piece. I'm a fan of dark chocolate and I think pairing that with the lavender makes for a delicious combo. I do wish the caramels themselves were a little firmer and the caramel to chocolate ratio was more evenly split.
I was perfectly happy with the contents of this box and don't feel like I missed out by not getting the premium box. We'll have to see what next month brings, but for now I'm keeping my original subscription! What would you like to see to upgrade to the new box?
[This post contains affiliate links. Signing up through them helps support my subscription and I'd be ever so grateful. 🙂 All opinions are my own and I received no compensation for this review. I just purchased this box and wanted to share what I got!]
« Prev:365great Day 308: subs
365great Day 309: Wurstküche:Next »