Wondering about the second Yuzen box?  Never fear!  I'm here to show you what came in it and give you the low-down on each item.  This time around, the color scheme was yellow and there were six fantastic brands included.
Yuzen is $26 per month and comes with around 5 or 6 eco-friendly beauty, skincare, food/snacks, and home products. Boxes are sent monthly with no option to skip. Sometimes there's a waitlist to get the subscription. They do not offer a referral program.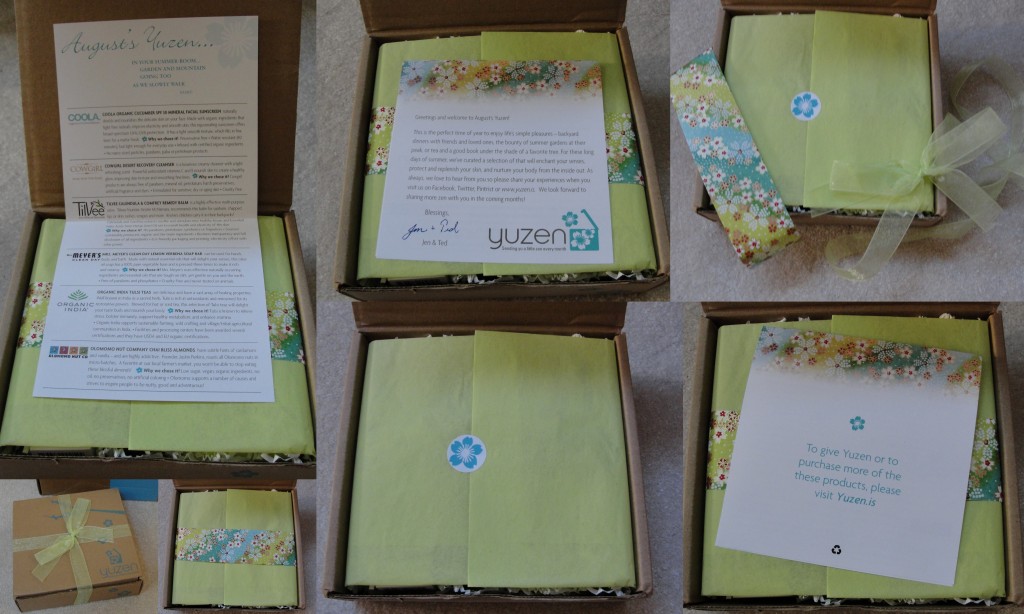 Click on the pictures for the full sizes so you can enjoy all the details of each product!  You can even zoom in to read all the messaging.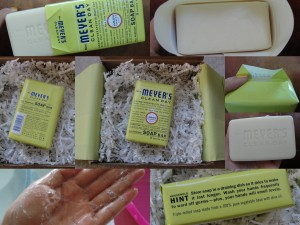 Mrs. Meyer's Clean Day – Lemon Verbena All Purpose Soap Bar:  As I was opening the box, I got a hint of this soap bar's clean scent wafting up.  It's a huge full-size bar that will last me a LONG time!  The wrapping was a nice smooth texture and it wasn't glued too strongly together, so opening the packaging was actually a pleasant experience.  I'd heard great things about Mrs. Meyer's products, so I was pretty happy to get a chance to try it out.  The soap suds nicely and gently cleans your entire body.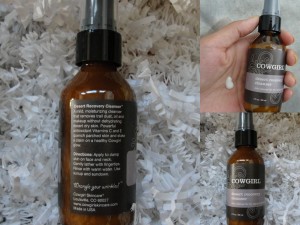 Cowgirl Skincare – Desert Recovery Cleanser:  This is a fun new brand I hadn't encountered before!  The smell of the face wash is soothing and slightly sweet – maybe rose?  It's perfect for washing away whatever managed to accumulate on your face and doesn't strip your skin of moisture.  It's meant for dry, aging, or sensitive skin but it's useful for any type of skin.  The container reminds me of elixirs from a Western (or maybe it's just because their name is Cowgirl :-P).  Dr. Quinn, Medicine Woman, anyone?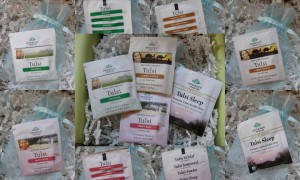 Organic India – Tulsi Original, Lemon Ginger, Sweet Rose, & Sleep teas:  I enjoyed each one of these Tulsi teas!  I've never heard of Tulsi before, so I was definitely intrigued by this "holy basil of India" that is incorporated in Ayurvedic practices.  It's apparently popular as an herbal remedy and has both general health and medicinal values.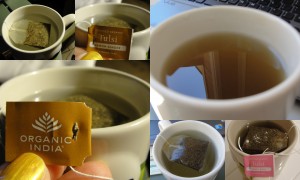 It didn't taste much different to me than normal teas, so it'd be easy to substitute them in while still enjoying the taste of tea, yet getting the added (healing) benefits of tulsi.  With a name meaning "the incomparable one" how could you not give it a whirl too?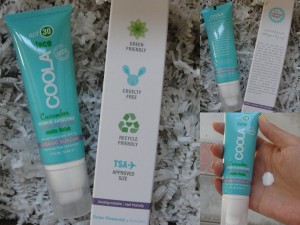 Coola Suncare – Cucumber Mineral Sunscreen for Face:  Haha!  Funny that just like the first Yuzen box, I happen to already use one of the products included.  This is that particular product from this box and I'm more than happy for another!  In fact, I happen to have one at Panda's and one at my parents' now so I can protect my face wherever "home" is.  The cucumber scent is so relaxing and the sunscreen absorbs into the skin well, with no greasy layer to worry about.  It's perfect for your face and hands.  Don't forget to apply it to your neck too, if it'll be exposed!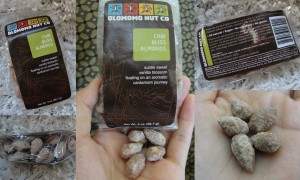 Olomomo Nut Co – Chai Bliss Almonds:  Oh yum!  Talk about wonderfully fragrant and oh so delicious.  These almonds are covered in a sweet layer of vanilla and cardamom flavoring that is just delightful.  I don't normally like to eat nuts, but if they all came like this, I could definitely incorporate them into my routine!  Plus, who doesn't want a product made with love?  (See ingredient list, hehe.)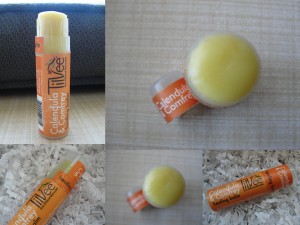 Tilvee – Calendula & Comfrey Healing Balm:  WOW.  Not only do I love the usefulness of this product, it smells wonderful too!  I can hardly get enough of it.  It's basically what you'd put on for anything adverse that happens to your skin, whether it be cuts and scrapes, rashes or sunburn, even plain old dry patches!  Not long after getting it, I actually got a scratch and I applied it until my skin healed.  Worked great, though it's not meant for eliminating scars.  Still, my skin would have scarred horribly had it not been for this healing balm.  I'm obsessed and I use it on just about all skin conditions that ail me.  Oh, and I absolutely love that it comes in stick form for easy application and ultimate portability!
« Prev:Hawaiian blossom rain
On the road from VA to SC:Next »